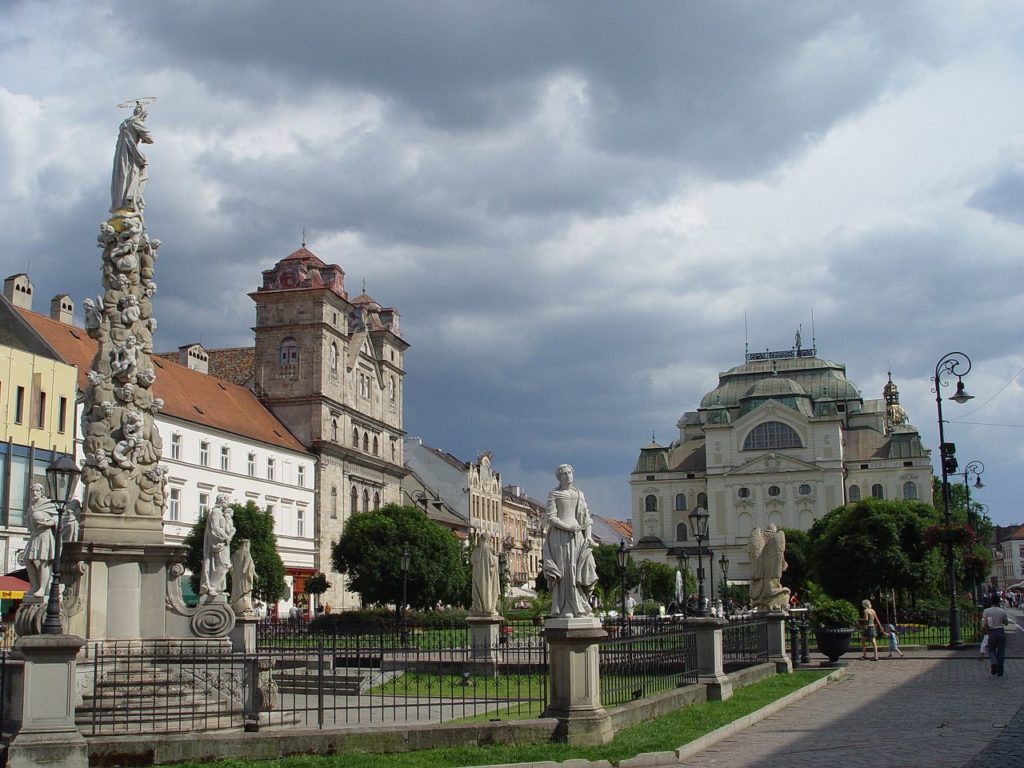 Košice is the second largest city in Slovakia after Bratislava, and as such, it's also the hub of Eastern Slovakia. Košice has a long history; it was, for example, the first city in Europe to be granted its own coat-of-arms. Because of its strategic location, Košice grew on to become one of the leading cities of Kingdom of Hungary and later of Austria-Hungary. Nowadays Košice's local economy is dominated by steel, and the city's three higher education facilities have 35,000 students. City centre has extensive conservation areas because of its historical buildings.
Košice was chosen as the European Capital of Culture 2013 due to, among other things, its innovative environmental pillar. The city's cultural programme was built on the concept of Interface, and consisted of five cultural lines and four cultural corridors. The programme was assembled with annual open calls. The events were placed intot three levels: key events, important events, and accompanying events.
Due to its relatively small budget (23 million euros) Košice's events were smaller than most ECoC events, but despite this, the cultural programme offered many more chances for citizens to take part in culture when compared to previous years; ECoC had a significant impact on the cultural offer of both Košice and the whole eastern Slovakia.
Oulu's and Košice's stories have something in common: Košice's IT industries has grown significantly during the last ten years. A big reason for this is the effect that ECoC had; the title year restored the youth's belief in the city. Maybe we in Oulu could do the same!
Photo: Wikimedia Commons, https://commons.wikimedia.org/wiki/File:Kosice_(Slovakia)_-_Main_Street_4.jpg