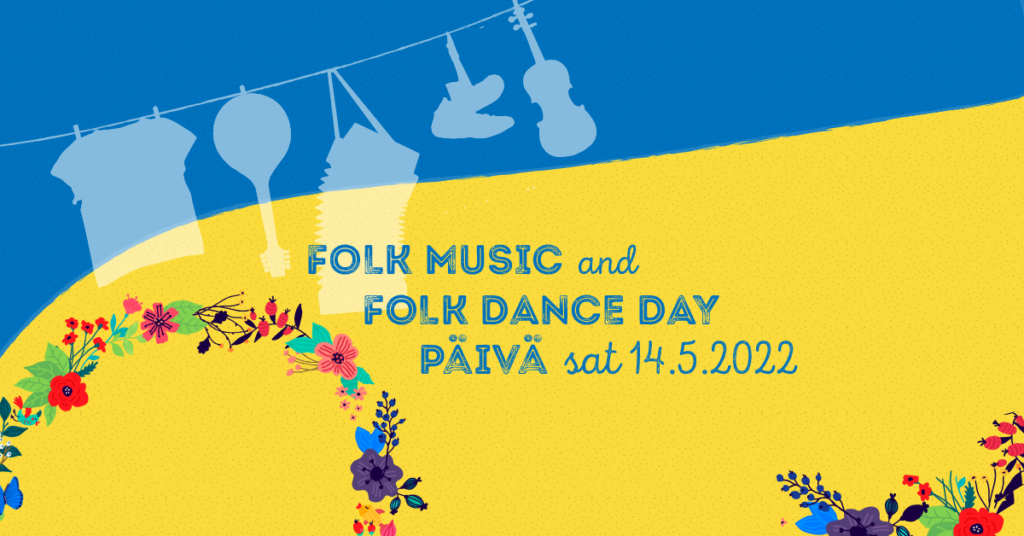 Folk music and folkdance day is celebrated again on May 14th in Finland.
Are you interested in Finnish folk music and folk dance, curious to find out more about the "kantele", the "jouhikko" or national costumes in Finland? What on earth is a "mänkeri" and how many languages is the Finnish national epoch Kalevala translated into?
Folk music and folk dance in Finland embraces a broad spectrum of different music and dance styles. Ancient runo song tradition co-exists with younger pelimanni music traditions. Many regions have their own strong traditions, such as the fiddle playing in the Kaustinen area, the minuet tradition in Ostrobothnia or the Carelian ripaska dance. Many national minorities also have their own traditions, among them the Sámi people, the Roma and the Swedish-speaking minority. Read more here
Especially during the Summer Finland is a country of festivals, with bigger events in many regions. One of the most famous is Kaustinen Folk Music Festival, but there are many other options as well. During the winter folk music and folk dance can be experienced at different kinds of clubs and there are also many kind of courses available. Outside Finland Finnish folk music and folk dance is performed regularly – especially in the music field many artists are internationally well-known.
This year folk music and folk dance day will be celebrated on May 14th for the sixth time and coordinated by the Promotion centre for Finnish folk music and folk dance (KEK, Kansanmusiikin ja Kansantanssin Edistämiskeskus). 
Oulu 2026 project – Village Anthems
It might be the crash course in Finnish folk dancing you took at your local village fiesta that stuck in your mind. Or, more likely, it's because the Oulu-based folk music group Rällä, with local musicians, composed a unique anthem for your village that proudly gets played at every suitable opportunity.
The Village Anthems project will send Rällä to 5 villages around the Oulu2026 project area and another 5 out into the far hinterlands of Europe, each seeking to get their own Cultural Climate Change underway. Each village will get their own communal celebration and anthem, based on studies of local stories, history and future visions.