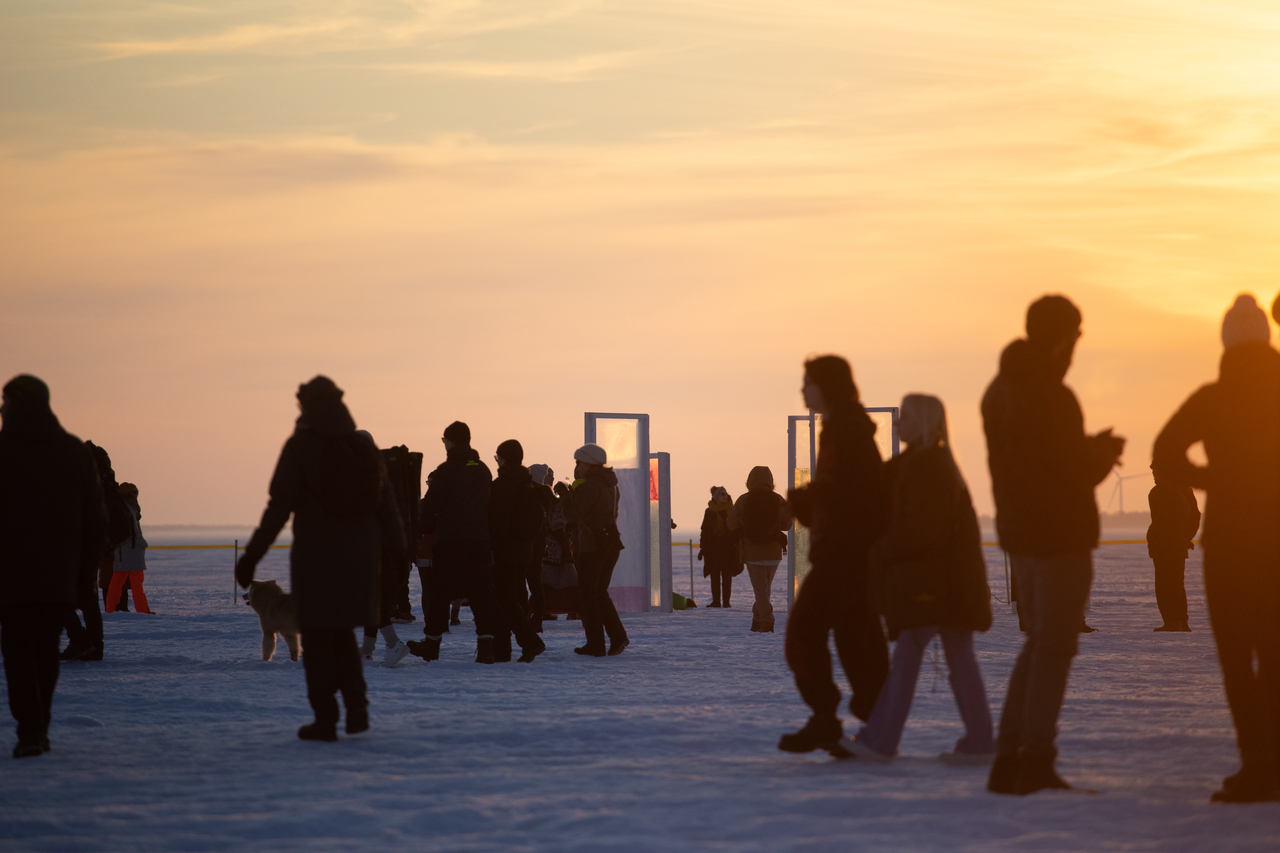 Dance the frost away 4th March!
Frozen People is a festival of electronic music as well as northern arts and wintry style. The unique event defies the weather conditions in winter on the sea ice. The festival will take place on the 4th of March 2023 at Nallikari beach area in Oulu.
It's time to start preparing for the most freezing event in Oulu: create your own arctic style, invite your friends and get ready to dance frost away!
Frozen People is part of the official culture program of the Oulu2026 – European Capital of Culture. Entry to the festival is free of charge.
Read more:
Frozen People | Oulu Urban Culture