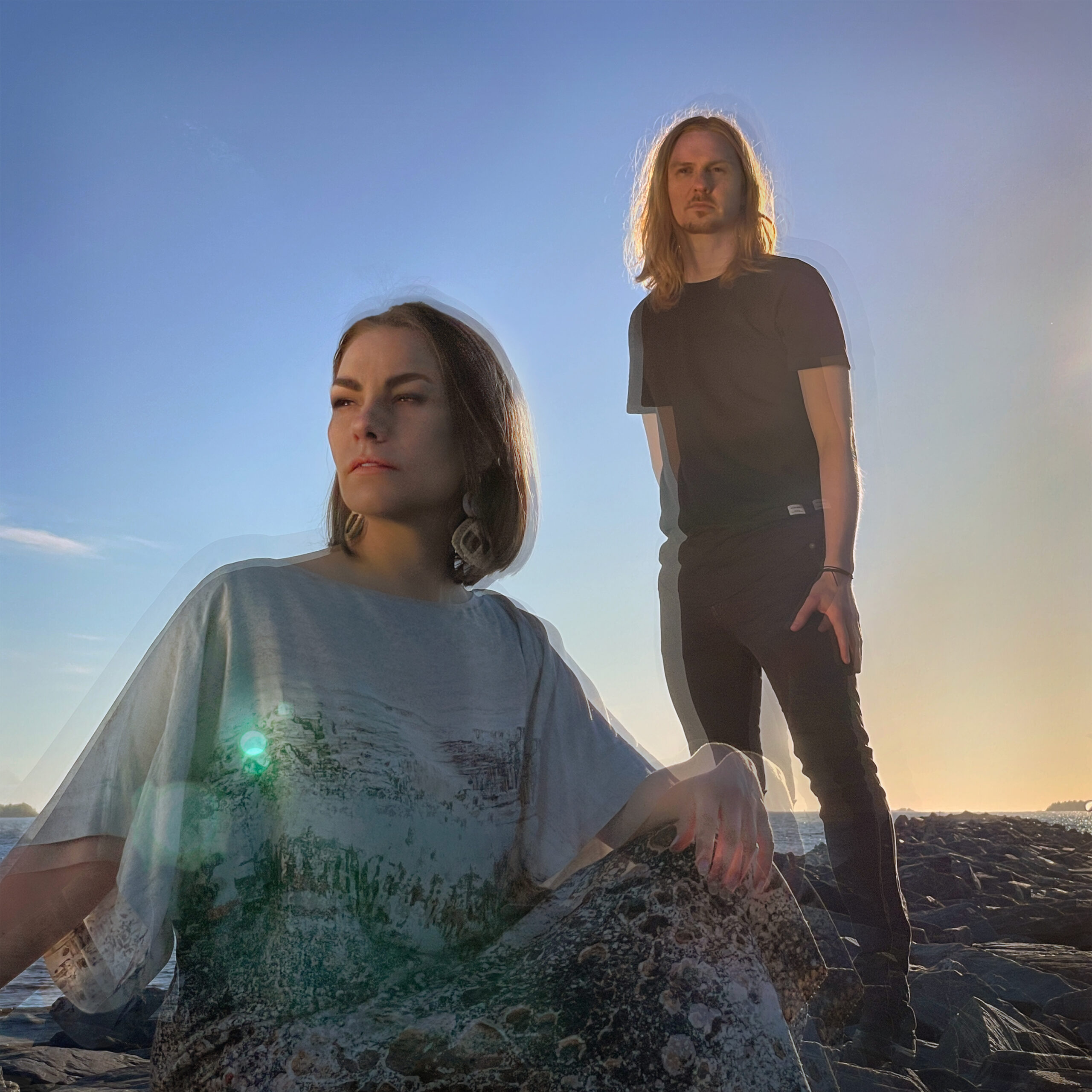 The Cultural Personality of the Week is the indie band Havina. Hailing from Oulu, the band makes highly evocative music in Finnish. Havina is made up of musicians Juha Kuusela and Sini Sax.
How are you these days? And how to you spend your spare time?
Havina: Havina is eagerly looking forward to the new year. Our new EP was released on 6 January. Celebrating the release, we will be working with the full line-up of Havina and the rehearsals are well underway. We're rehearsing songs, writing new ones, and hope to play Havina's music in all its glory in front of a live audience soon.
Sini: For me, the boundary between spare time and work is blurred. Music used to take up my spare time, and now I've moved on to a phase in life where music is no longer a hobby. I was only recently accepted to the artist training programme in Rytmi Institute, starting in January. This means I want to spend even more time playing and writing music. Apart from that, I sit on the board of PAVA (The Association of Audio-visual Professionals in Northern Finland), do macramé and sometimes make digital art, read, do all kinds of exercise, and go to gigs and events whenever they can be organised.
Juha: I'm doing fine as well. I play in bands and do various other things related to music, I cycle, and I play video games.
Oulu, together with 32 municipalities in Northern Finland, is the European Capital of Culture in 2026! How do you feel about that?
Sini: Great! The title has such positive associations, I'm so proud to be from Oulu right now. It's also nice to see how that recognition will be translated into practice and real action. This takes us in a direction we've been hoping for. When I first heard that Oulu was competing for the title, I was a little sceptical about how seriously the city was taking it. In the end, I was positively surprised! Oulu took a giant leap in promoting culture. So, a big thank you for your commitment and the achievements so far!
Juha: It's perhaps a little early to say. Let's see what this means in practice.
What does our leading theme, Cultural Climate Change, mean to you?
Juha: Unfortunately I'm not that familiar with the actual content of the theme, but I certainly like the sound of it.
Sini: There will be more room for culture in all sectors of society and, in addition, actors in the cultural field will be actively offered more opportunities to practice their art. New initiatives are encouraged and the established offerings will receive practical support. The value of culture is acknowledged as something meaningful to us all, something that adds value and wellbeing in our lives. Cooperation between different practitioners will become possible.
How do you find Oulu at this present time?
Sini:Oulu is stunningly beautiful on a cold winter's day. And any time of the year really. It's a nice size, a village where it's always a bit too windy and smelly. And yet it's my home. I've tried living elsewhere in Finland but I've always returned.
Juha:Oulu is pretty when fresh, clean snow has just fallen.
What will Oulu look and feel like in 2026? How do you think the Capital of Culture title will impact Northern Finland?
Sini: There will be more opportunities for live gigs and their organisers are supported. The region already has a certain reputation and appeal as a city of film, comics and adverts, and the gaming industry also has a clear presence. The region boasts a high concentration of audio-visual talent. It's quite possible to make a decent living here in the field of culture. Oulu is known for unique events such as the Air Guitar World Championships, Bättre Folk, and Polar Bear Pitching, as well as for smaller and less eccentric festivals which are nonetheless organised with great panache and vision. I also think that more recently, the sea and the rivers and the lakes, and phenomena like the polar night, our flat landscape and sauna culture have also been utilised better. The best thing is that culture will be seen and heard even after 2026, there is already a plan in place for that.
Juha: I think it would be an excellent idea to have plenty of cultural events in the city throughout the year – to state the obvious!
Photo: Petteri Stavén