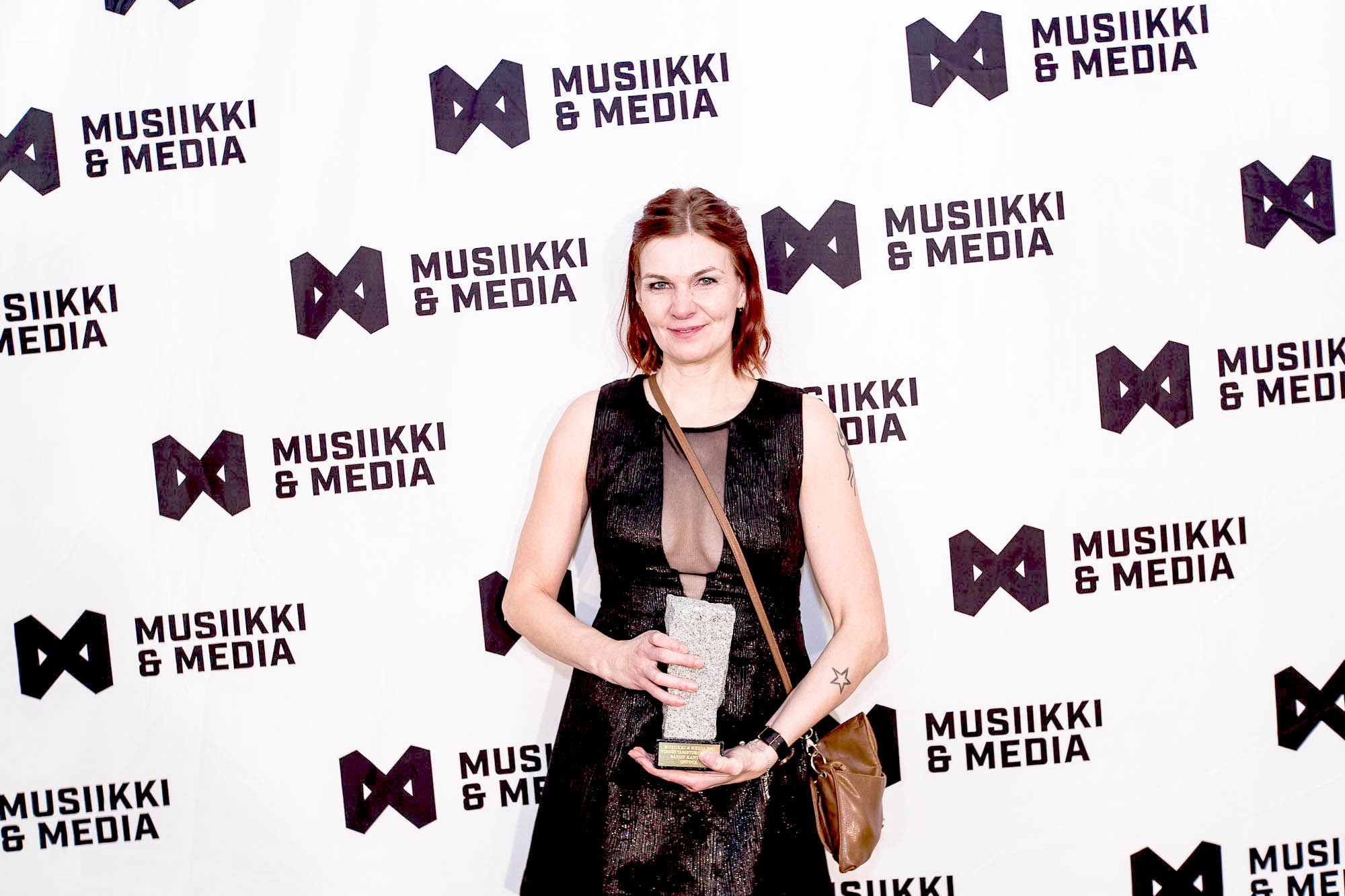 Our cultural personality of the week is Sandy Kantola, Promoter and Head of Production at Qstock Festival and Event Centre Tullisali. Music has always been close to Sandy's heart and she found her way to the right people at an early stage in her career. Working at Qstock was only possible due to her incredible flexibility and hard work, and she has now worked there full time for over five years. Sandy's hard work has certainly paid off as she was recently named the Event Producer of the Year 2021 at the National Industry Awards Gala which was part of the Music and Media Event.
Oulu, together with 32 Northern Finnish municipalities, is the year 2026 European Capital of Culture! How do you feel about that, Sandy?
Well, it is promising and a great thing. Of course, Qstock has been significant as an event to the region for the past decade, also economically, and for our part, we have spread the message about Oulu to rest of Finland and also abroad through our foreign artists. We are here at the edge of Europe but there is a terrific amount of potential in us. It is also great that it will be recognised!
What does our leading theme, Cultural Climate Change, mean to you?
Of course, a changing and promising future for Oulu in many ways. Perhaps, I mostly dream of that atmosphere change that Oulu should see. Culture would also be an active and visible part of ordinary life.
How do you find Oulu at the moment?
As November is knocking on the door, I see Oulu pulling out its winter coating. It is great that, for example, Lumo Light Festival will bring such visible liveliness to the city's wintry spaces. During the summer, everything is flourishing, it is somewhat different during the winter.
How do you spend your spare time?
I spend my spare time wondering life in different ways with children. We take advantage of the city's playgrounds and schoolyards, just like we do of free ski trails and ice skating rinks in the winter.
What will Oulu look and feel like in the year 2026? How do you think the Capital of Culture title will impact Northern Finland?
Hopefully, it is strong and supporting stepping stone for all cultural operators so that this is just an initial push for Cultural Climate Change, and the beginning of determined and sustainable development towards dream-like developing and adaptable Oulu. In the year 2026, Oulu feels safe, cheering and inspiring.
Photo: Miikka Varila