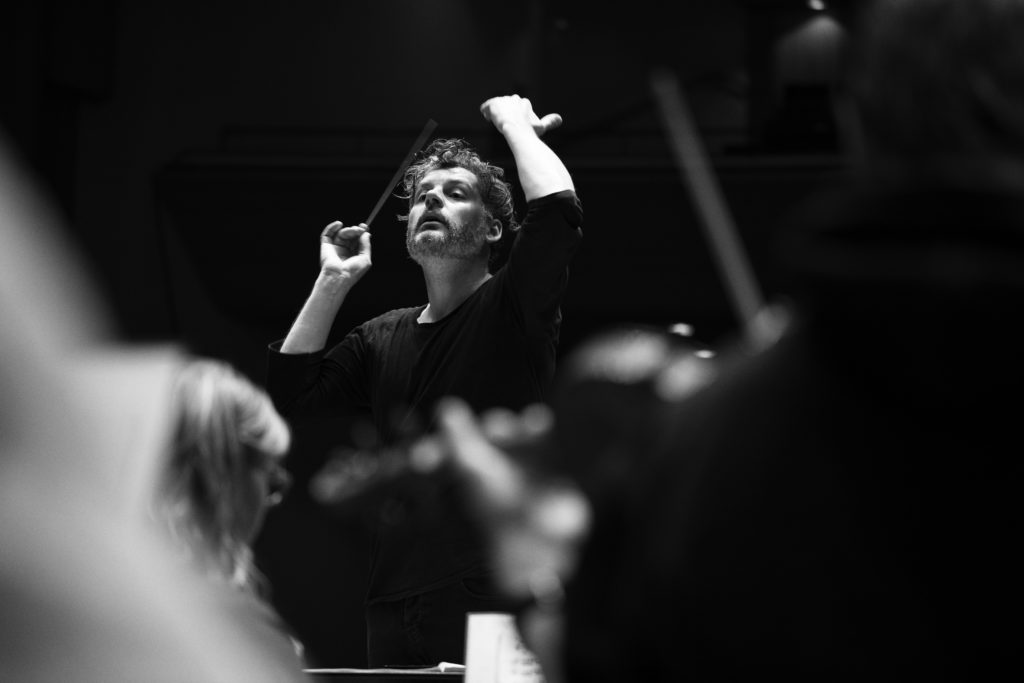 Johannes Gustavsson is the Principal Conductor of the Oulu Symphony Orchestra. His term as a Principal Conductor started in autumn 2013, but already during autumn he worked as an artistic partner of the orchestra. He lives in Arvika in Sweden, but visits Oulu several times during the concert year.
Johannes, how does your life look like and feel now, during these exceptional times?
"At the moment my life is quite different than normally. The year has included a lot of re-planning and re-scheduling of repertoires, certainly at least three times more than normal. On the other hand, the sudden stop during spring allowed the opportunity to spend more time at home. In that respect, a little break was good. However, I'm happy that I was able to come to Finland now, we can perform concerts again and people come to listen to them. Despite the situation and safety distances people need cultural experiences."
How does Oulu look like through your eyes right now?
"I think it's great that, during these times, culture is supported on a general level, so that its level is maintained and improved. A strong local and regional culture are important things, and these are present in Oulu."
Oulu is bidding for the title of European Capital of Culture (ECoC). What makes our region the best candidate for the title?
"Oulu has a very peculiar culture and cultural climate. Also, the neighbouring regions add to it with forests, the sea and with their own regional culture. It's important to emphasize and strengthen that which Oulu already has. There is a great variety of music here: different orchestras, festivals, amateurs and education. This is something that Oulu can be very proud of!"
Send your regards to the Oulu of 2026, when we are the European Capital of Culture.
"Congratulations! Keep up the good work and make sure that, in addition to getting to enjoy all the international coverage that comes along with being the European Capital of Culture (ECoC), Oulu and the nearby regions develop and become stronger due to the ECoC."
Photo: Harri Tarvainen