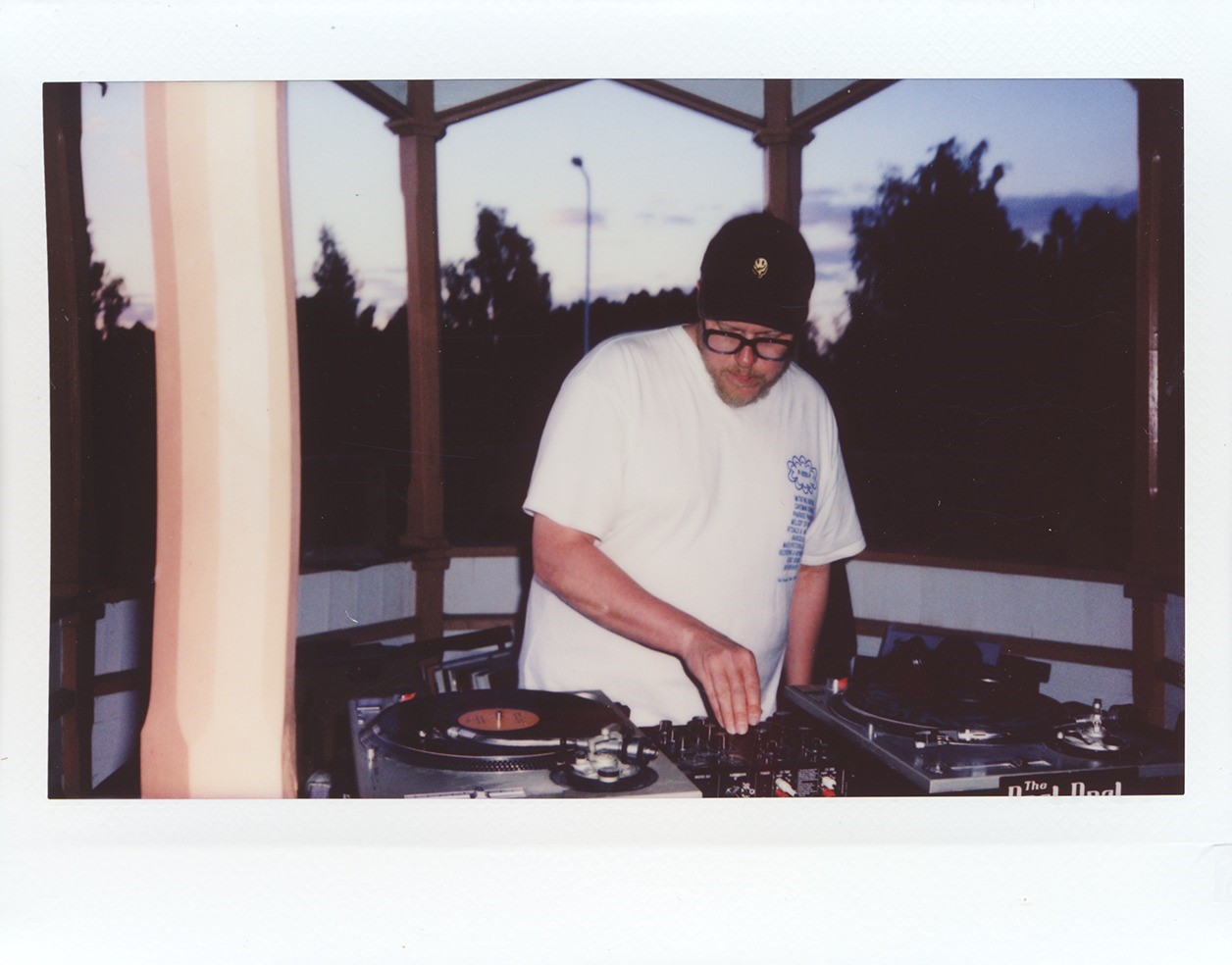 Our cultural personality of the week is Juhani Oivo – DJ, event producer and Master of Arts from Oulu. Juhani has organised hundreds of events in the city during the past two decades and for the past six years, he has acted as the executive producer of Oulu Music Video Festival. Juhani has also done countless DJ gigs during these twenty years, including having residencies at clubs such as Cool Town Reggae and Elektrotorni, both of which he also organises. Nowadays, the latter is also operating as a record label who has just released music in vinyl and digitally for the first time. Additionally, Juhani is active in the KRO Culture Radio and manages the vinyl section in Ullakko Clothing Shop.
Oulu, together with 32 Northern Finnish municipalities, is the year 2026 European Capital of Culture! How do you feel about that, Juhani?
When the news came out, I was really vibing it. I immediately headed to the market square. However, it wasn't as uproaring as it would be after winning the ice hockey championships. People around us didn't seem to be aware of what a massive thing had just happened for Oulu and its citizens.
What does our leading theme, Cultural Climate Change, mean to you?
Inevitably, climate change brings in mind the current climate crisis. By adding culture into the equation, it raises the question how can the cultural industry influence climate warming. The political cultural climate, on the other hand, is way too passive in intervening with climate change, and I hope there will be a change to that. I guess here, however, Cultural Climate Change is intended to imply how the cultural industry in Oulu is changed through this project. In that regard, I hope that Oulu becomes an even more lively city where you can hear the rhythmic beats of events as well as the sounds of people living their lives to the fullest.
How do you think the Capital of Culture title will impact Northern Finland?
The title is a promise of development but I also wish that citizens of Oulu will learn to appreciate the local culture more and are also proud of it. Through the Capital of Culture project, the local cultural industry will gain more attention and resources, so I believe that this will benefit all citizens regardless of what their taste or way to consume culture is. In Oulu, there will inevitably be even more events and I believe that the buzz of the industry will become more accessible to the citizens. Above all, I believe that Oulu will become even better place for people to live and be, whether they are an active user of cultural services or a casual spectator.
The European Capital of Culture highlights the importance of collaboration between the Oulu2026 region and the rest of Europe. What can we learn from each other?
Humanity is universal but through interaction we can find new perspectives to the world. Seclusion can easily lead to narrow-mindedness so it is important that cultural exchange is conducted across borders. Yet, the reality of climate change must be paid attention to here. Can interaction take place in other forms than, for example, flying artists for visits here?
What will Oulu look and feel like in the year 2026?
Hopefully it doesn't feel much warmer and sub-zero temperatures are still measured.
Photo: Anna-Mari Nousiainen