Glowember 2023
November 1–30
In November 2023, it was time to celebrate light
The contrast of darkness and light has always inspired people and created new experiences. That is why the Oulu2026 area was adorned with the brilliance of lights and colours during November through various events and community art installations. For the first time ever, we introduced "Glowember" – a spectacle that aimed to brighten the darkening days of November.
Some of the events during Glowember were well known, while others were organized for the first time. People could participate in Glowember by attending events or visiting permanent light installations, illuminating their homes or workplaces, and sharing light-themed pictures and experiences on social media.
The first Glowember included Ii, Kajaani, Kemi, Kempele, Liminka, Lumijoki, Muhos, Nivala, Oulu, Tornio, Tyrnävä, and Ylivieska. Events were free of charge, but some required advance registration. More detailed information about the events and artworks that took place can still be found on this page.
Glowember Lottery
We had a little social media challenge to celebrate Glowember. People could participate by taking light-themed photos and sharing it on social media.
Lots of people visited Glowember events, such as the Lumo Light Festival, and shared the photos they took there. We also saw people decorating their homes and making artwork inspired by light.
The lottery was held for each week of Glowember and the lucky winners received Oulu2026-themed prizes. We were glad to see so many people being inspired by light and hope even more people participate next year!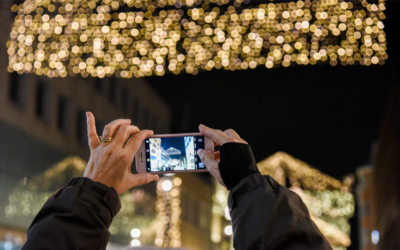 Oct 31, 2023
Glowember
Organizer Oulun kulttuurisäätiö sr Y-tunnus 3246820-6 Torikatu 18 1 krs., 90100 Oulu oulu2026@ouka.fi Lottery You can...