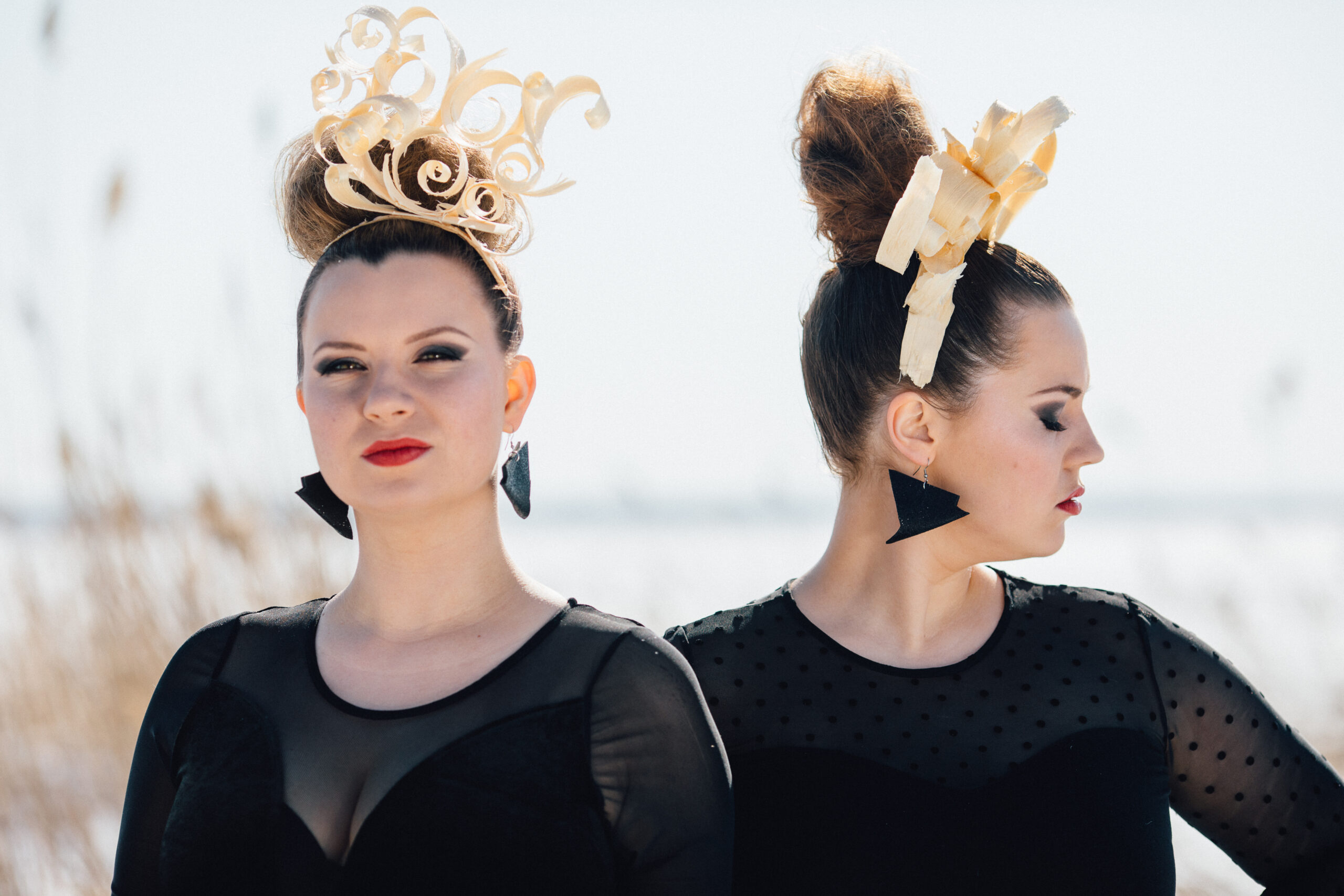 Our cultural personality of the week is the Peltokurki duo which is formed by Anna Peltomaa and Emma Kurkinen. Both of them are music creators and entrepreneurs in the creative industries. Anna and Emma have been making music together since 2016 and they released their debut album last spring. Currently, they are working on their second full-length album.
Oulu, together with 32 Northern Finnish municipalities, is the year 2026 European Capital of Culture! How do you feel about that?
In our opinion, it feels wonderful and it is a privilege to be a music creator here in Northern Finland. Northernness is an important value to us and the northern voices deserve to be heard.
What does our leading theme, Cultural Climate Change, mean to you?
It is important for us to show that you can create a proper career as a music creator from Oulu. We want to be an example of this.
How do you find Oulu at this present time?
Oulu is good and safe place to make art in your own style. The atmosphere is supportive and it is possible to create a wide network of others in the creative industries.
How do you spend your spare time?
Going around in the nature, meditating and spending time with family and friends.
What will Oulu look and feel like in the year 2026? How do you think the Capital of Culture title will impact Northern Finland?
Oulu and its northernness are interesting, and there are people interested in culture coming to Oulu from all around Europe. We believe that there will be even more cultural things. There is already an active and diverse cultural life but it will only grow from here. There are plenty opportunities in Oulu.
Photo: Mikko-Pekka Karlin