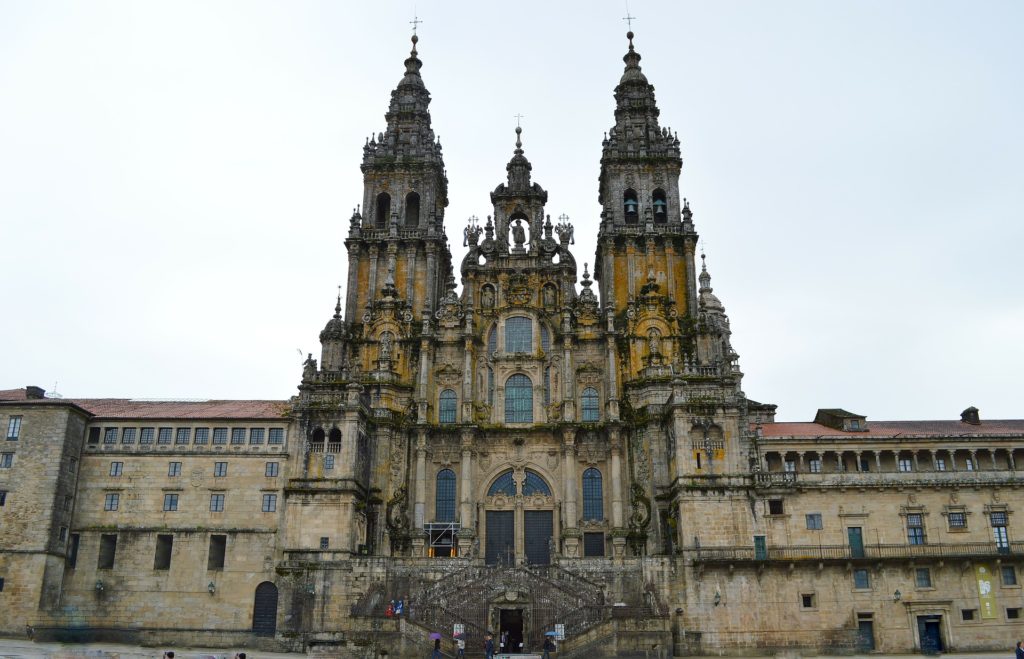 Santiago de Compostela, located in northwestern Spain, was one of the nine European Capitals of Culture (ECoC) in 2000. The city is the political and administrative capital of Galicia, was founded around the year 830 and nowadays has a population of around 120 000. Santiago is also famous for being the culmination point for the thousands of pilgrims who follow the Way of Saint James. The city was built after the remains of the apostle Saint James were found there. Nowadays the remains are stored in the city's cathedral. Because of its monumental and historical nature Compostela has been designated Historic-Artistic City by the Spanish Government, World Heritage City by UNESCO, Europe Prize and Flag given by the Council of Europe, Firenze Prize from the Commune de Firenze, Real Fundación de Toledo Prize, Europa Nostra Prize from the Foundation of the same name, and Gubbio Prize of the Association of Artistical Centres of Italy, just to name a few distinctions. Compostela's historical city center is one of the best preserved in the world and is completely inhabited and reserved for pedestrians.
Belén Mendoza, member of the cabinet of the mayor of Santiago de Compostela and person in charge of international relations, cooperation and development, says that the most successful part of the programme was The Millennium Festival, which lasted from 1998 until 2000. The festival included activities from eight different categories: cultural dialogue, theater, world cultures, opera, classical music, dance, jazz and exhibitions. Activity highlights included the Latin Jazz Festival and the premiere, in Compostela, of the movie Calle 54 by Oscar-winning director Fernando Trueba. Other major events included the showing of North American director Robert Wilson's spectacles "The Days Before: Death, Destruction and Detroit III" and "Persephone", with the man himself in attendance. Also, British composer Michael Nyman performed his opera "Facing Goya" for the first time as a part of the festival.
According to Mendoza the most significant impact of the ECoC for the city was the increase in the number of visitors, which was estimated to have been around 15% compared to previous years. In regard to the long-lasting effects of the ECoC for Santiago de Compostela, Mendoza mentions the consolidation of an orchestra in the city, the Royal Philharmonic of Galicia, that provides a stable programme of classical music performed by renowned musicians. Also consolidated due to the ECoC was the School of High-Level Music Studies, which is linked to the orchestra and offers musical training to young people. Moreover, Mendoza says that the ECoC strengthened the work of the Eugenio Granell Foundation, which offers exhibitions, guided visits to exhibitions, chamber music, theater, workshops for students and groups and an abundance of publications and catalogues.
References
European Cities of Culture for the Year 2000: A wealth of urban cultures for celebrating the turn of the century
European Capitals of Culture: the road to success (From 1985 to 2010)
Image: gustavoboulhosa, pixabay.com