Visual artist Eloise Gillow has been selected through a global application portfolio process from among 530 applicants as the artist to create the Oulu2026 mural. The mural will be unveiled in Rajakylä in September.
"We hope that culture and art will become an even more prominent part of our cityscape. A unique mural is an intriguing way of bringing art closer to the public," says Heli Metsäpelto, Head of Community for Oulu2026, the European Capital of Culture.
Realised as a joint project by Upeart and Oulu Cultural Foundation, the mural is part of the cultural programme of Oulu2026, the European Capital of Culture. The mural will be created on the end wall of a 9-storey block of flats at Ruiskukkatie 3.
The creator for the mural in Rajakylä was sought through a global application portfolio process for professional artists, which by the closing date had attracted a total of 530 applications from 64 different countries. The organisers were delighted by the high number as well as the artistic standard of the applications. After deliberation, the jury selected the UK-based artist Eloise Gillow as the creator of the Rajakylä mural. The jury emphasised Gillow's insightful social commentary and ability to build a connection between art and communities.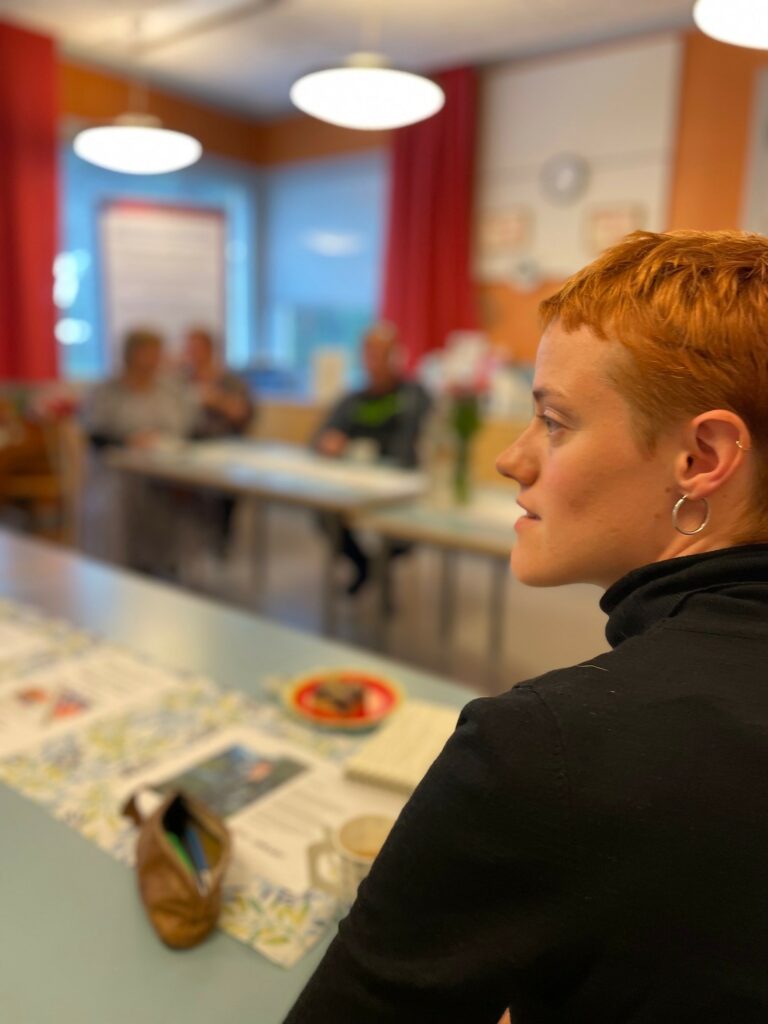 European collaboration
The works of Eloise Gillow, who studied classical realist painting, are on display in galleries and public spaces. Gillow's realistic imagery focuses on people and moments of everyday life, while also commenting on larger socially important issues. In the past few years, Gillow has created several murals in France, Spain, Italy and Ireland.
Gillow arrived in Oulu in early August, when the planning for the work in Rajakylä began. The artist is meeting local residents, and the fruits of these meetings as well as stories about Rajakylä collected earlier from Oulu residents will inform Gillow's creative process.
"The European Capital Culture project is all about European collaboration, and this mural is a prime example of this: a British artist arrives in Oulu to work and create art together with local residents," says Metsäpelto.
Gillow was delighted that her application stood out and was selected among so many applicants as the creator of the Oulu2026 mural.  She finds the approach to the Rajakylä mural fascinating.
"This is a communal project with a very interesting concept, and an incredible opportunity for me as an artist. I am particularly grateful for having the advantage of learning about the location and its people while designing the work on site. I hope that at the end of this visit I will have created something that the residents enjoy and find meaningful," says Gillow.
The members of the selection jury for the Oulu206 mural: Inka Hyvönen, Oulu Cultural Foundation; Katariina Kemppainen, Oulu Art Museum; Anni Kinnunen, visual artist; and Jorgos Fanaris, Upeart.