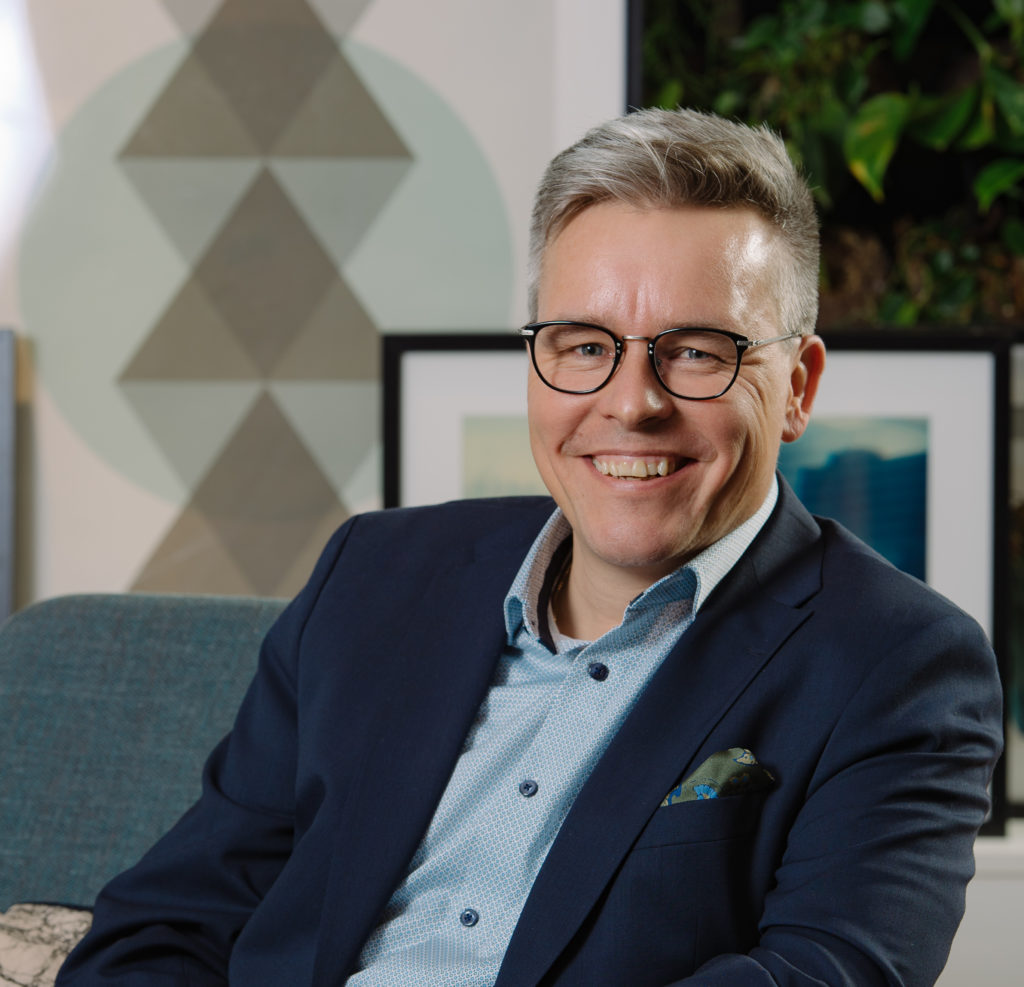 Reima Loukkola has a master of science in economics and has acted as the Chief Financial Officer of Osuuskauppa Arina since 2020. At the end of the year, Loukkola will become the Chief Executive Officer of Arina. He has worked in a wide range of positions in the business industry such as Vice President of Retail and Chief Executive Officer of Kymeen seudun osuuskauppa as well as Vice President of Retail in Osuuskauppa Keskimaa. 
How do you find Oulu as a city right now?
"I was away from Oulu for 12 years so from the perspective of a newcomer, Oulu has developed massively and grown largely. A lot of change has happened especially in residential building. When cycling, I notice how beautiful city Oulu is. 
I hope vigorous decision making and brave openings so that we can keep the financial capital in the city and bring new in. Let's not argue but solve problems, and now it is the right time to put effort in and develop." 
Uppermost thought about being a board member?
 "I'm excited and keen join the journey toward something new. I will come as myself, I'm very open and inquisitive person. It is nice to get to know the people and see what kind of a network builds around the Capital of Culture and the Foundation." 
What relevance does the Capital Culture title have for the city?
"Oulu can itself decide how big and meaningful this will become. If we want that it is a massive thing and people will do plenty work to achieve it, we will get that. It is fully in our hands. The Capital of Culture should involve every citizen of Oulu." 
What are you specifically bringing to the Foundation?
"I want to bring to the Foundation my broad understanding from the perspective business. I will not Arina with me but rather will come as myself and with Oulu coming first." 
How do you spend your spare time?
"Spare time has a big impact on strength and wellbeing. I play guitar, play amateur ice hockey, hunt in the autumn and golf in the summer, in addition to having to children at home with their hobbies to make sure time is being spent."