Oulu2026 has presented the first application to the international panel on 23.6.2020. This is our Presentation Team:
Päivi Laajala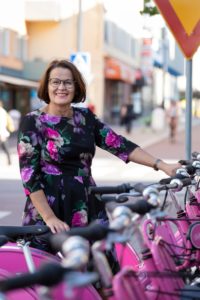 Päivi has served as the Mayor of Oulu since April 2017. In Oulu, the Mayor is a public servant, not a politician. Prior to this, she worked as Director-General at the Ministry of Finance and as Deputy Mayor of the City of Oulu. She is passionate about making the city a better place and about the well-being of its residents. This has been a lifelong passion for her. She is an avid consumer of culture in all its forms and is thrilled to lead Oulu in its transformation from a "hard town" into a soulful, more international, more open city of the North.
"Oulu and the wild north of Finland want to invite all those in Europe who believe that it is time for Cultural Climate Change. Together we can make this change happen!"
Key messages in presentation:
Introduction
Strong commitment of city council to ECoC Oulu2026
Connection to Oulu's long-term city vision
Importance of ECoC 2026 to Oulu's future
Piia Rantala-Korhonen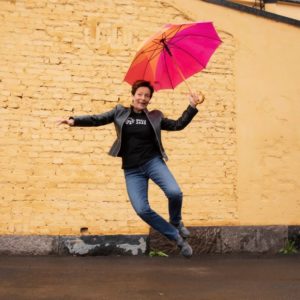 Piia is the Head of Oulu2026 team; she has a permanent position as a Director of International Affairs in the City of Oulu.
Piia's postgraduate studies were in Governance, Social Sciences, Leadership and Management. Her extensive work experience in Cultural Management includes positions such as Secretary General of Artist's Association of Finland, Director of Cultural Services and Community Education in the City of Espoo, Executive Chair of Arts' Promotion Finland, Deputy Mayor of the City of Oulu responsible of Culture and Education. She was Member of the Board of Turku2011 Foundation and Chair of Eurocities Culture Forum's Culture as a Resource Working Group as well as being involved in many Creative Europe and Erasmus+ projects. She is enthusiastic about cooking and writes a food blog Lähi(ö)ruokaa. She is mother of four children and grandmother of four grandchildren.
"Oulu is a hard technology city and needs this title to warm up our cultural climate!"
Key messages in presentation:
Main challenges facing Oulu
Main ECoC objectives
Need for cultural reconnection
Relating to Europe
Kyösti Oikarinen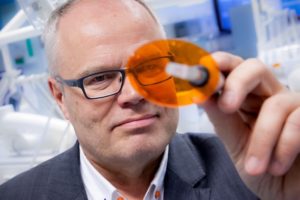 Kyösti is a local politician and health professional. He is a member of the City Council and ex-chairman of the Executive Board and ex-chairman of the Committee of Culture in Oulu. Recently he was appointed to the executive board of the University District Hospital.
Kyösti is a trained dentist, was professor in oral and maxillofacial surgery and the Dean of the Medical Faculty at the University of Oulu.
"Oulu is the northernmost big city of the EU and as such a big player for the development in Northern Finland and in the whole European Arctic region."
Key messages in presentation:
Tying ECoC objectives to City Strategies
Culture influencing our health and wellbeing
Regional involvement from Swedish to Russian border
Regional Hinterland, its challenges and strengths
Samu Forsblom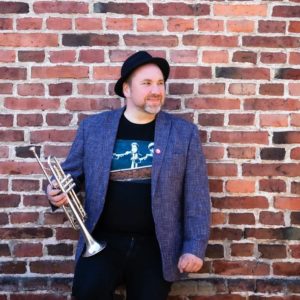 Samu is an arts manager, creative producer and musician. He has studied arts management and music at the Sibelius Academy in Helsinki, Helsinki Pop & Jazz Conservatory and the City University of London. Samu is currently Oulu's Cultural Director and Oulu2026 programme director. In the past, he has been Head of the Arts Management Education at the Sibelius Academy, General Manager of the Oulu Symphony, Head of Events of Oulu and entrepreneur at the Arena Oulu Event Centre. He is an active performing musician mainly producing electronic music with jazz trumpet.
"Cultural Climate Change reconnects Europe!"
Key messages in presentation:
Artistic vision and concept
Themes and programme lines
European partners and European audience
Sustainability and accessibility
Alma Lehmuskallio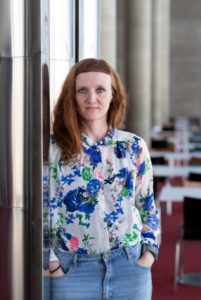 Alma is a theatre director and the artistic director of Oulu City Theatre since January 2020. She has trained at the Theatre Academy's MA Directing Programme with a background in dancing and acting. She is known for her multidisciplinary, physically emphasised stage directions that combine pain and laughter, open space for imagination and often revolve around the fragilities of humans. In Oulu City Theatre she wants to create possibilities for stage work that redefines theatre over and over again and provide spaces for performances that are concentrating on the content and meaning. She also wants to make sure that art is made with sustainable and ethical methods.
"Participation of marginalised and disadvantaged groups in both making and experiencing the Oulu2026 cultural programme is a core value I can easily agree with."
Key messages in presentation:
Audience development
Involvement of citizens and cultural operators
Role of the cultural institutions
Development of European collaborations
Heikki Myllylahti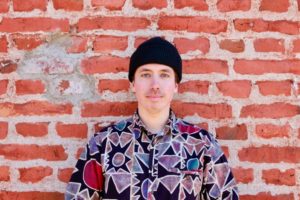 Heikki is an independent socio-cultural producer and cultural anthropologist, specialising in the culture of work and youth culture. His ambition is to work for a better and more interesting city for all. Heikki is a founder and executive Director of Oulu Urban Culture (NGO) a non-profit organisation supporting urban cultural enrichment in the region of Oulu. Established 2018, the organisation develops diverse, lively and communal urban culture by means of multiple events and projects. He is currently working as a project manager in an Urban Boost (ESF) project which produces urban culture by connecting employment solutions and active participation in an innovative way.
"European Capital of Culture can be our turning point from hinterland to wild, cool, creative and trendy capital of the Arctic." 
Key messages in presentation:
Making Oulu more attractive for young adults
Attracting creative entrepreneurs to Oulu
Better year-round cultural offer
In Oulu you can make impact
Aapo Rautio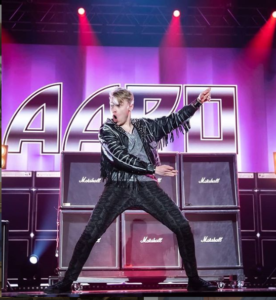 Aapo is a 20-year-old musician, amateur filmmaker and culture addict who plays air guitar as a job occasionally. He has studied music since secondary school and has played in many bands and albums. Aapo wishes that in future he could make films for a living.
"We need to set an example, to people in hinterland areas everywhere, that you can make the thing you want from right where you are."
Key messages in presentation:
Brain drain and youth leaving
Stop playing it safe
Give people courage to live the life they want
Support to continue in a creative career
Priyanka Sood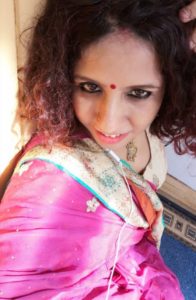 Priyanka was born in India and lives in Oulu. Although her passport says India, she calls herself a global citizen. She has a degree in English Literature and another one in Social Work. Through her career she has worked on issues relating to child labour, women's rights, environmental protection, disaster management (tsunami), local self-governance, indigenous knowledge, and immigrants' integration. Presently she is working with the city of Oulu on immigration and integration policy and planning. Her conviction in the principles of equality, nondiscrimination and inclusion has guided her work throughout her career. She lives with her family in an old wooden house in Oulu. Her family includes husband Olli, daughter Enya (11) and son Veikko (3).
''A nation's culture resides in the hearts and souls of its people" -Mahatma Gandhi.
"With ECOC 2026 Oulu will reach out to the hearts and souls of its most disadvantaged people and bring about a much-awaited Cultural Climate Change."
Key messages in presentation:
Diversifying the cultural story of Oulu, include unheard voices
Oulu is a city of contrasts
Well-being belongs to everyone
Culture has an important healing aspect
Blair Stevenson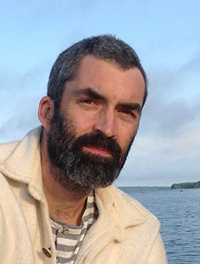 Blair Stevenson is a teacher, researcher and director with extensive experience in education, culture and technology. In the field of education, he has worked both as a teacher and as a teacher trainer in several countries for 15 years. He has experience as a researcher in educational psychology, entrepreneurial training, cultural research and information and communication technologies. Currently, Blair teaches at Oulu University of Applied Sciences. In addition, he is the coordinator of international cooperation and business cooperation in the LAB learning model. He also has a side professor at Ryerson University School of Creative Industries in Toronto.
"Oulu2026 will leverage Oulu's global reputation as a technology hub into making this region a European leader supporting the combination of art and technology."
Key messages in presentation:
Connecting art and technology
Build world-class quality in a hinterland city
Connection city and university
Goal of viable careers for young people in culture