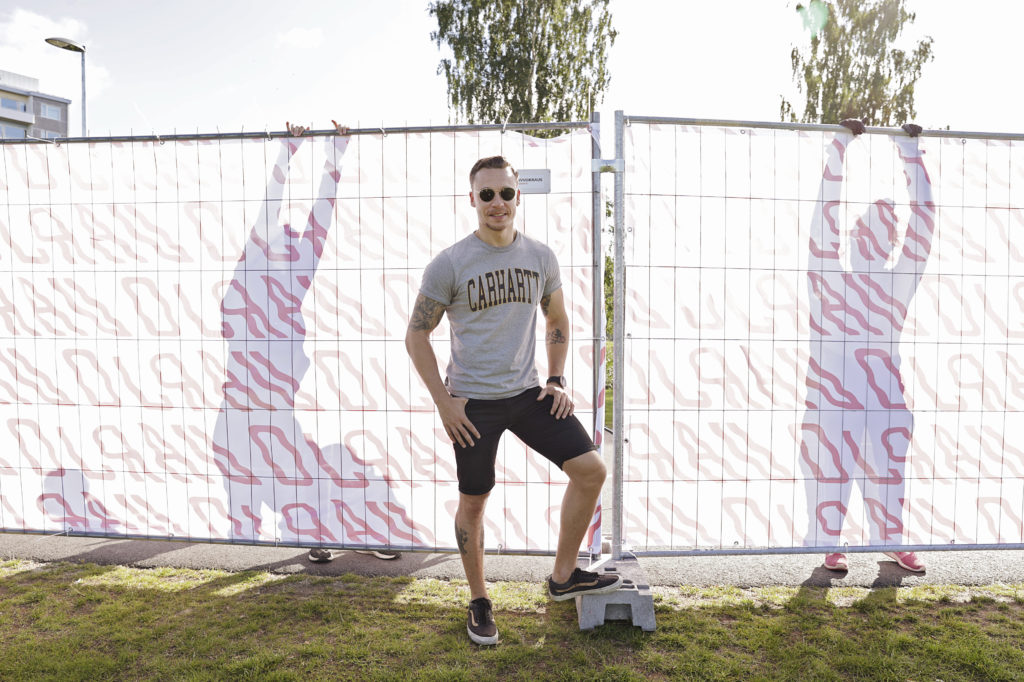 This week our Oulu2026 Cultural Personality is Roope Sulkala, 29. He is an event organizer, gig promoter and restaurant entrepreneur from Oulu.
How does your life look like and feel now, during these exceptional times?
From an entrepreneur's point of view the situation has been difficult for a long time. The situation of the restaurant and event sectors is very uncertain on a national level at the moment. The government is currently deciding about new restrictions for restaurants, which will obviously affect our work as well. Organizing events has been restricted for a long time as well and the future looks foggy also for this business. Usually we plan events 6-12 months ahead, but now the situation changes so fast that it's difficult to plan even a few weeks ahead. There is now a battle for survival in the restaurant and event businesses.
Distance learning at the university bring a bit of routine to my days in the middle of this uncertainty around work and entrepreneurship. Exercise also helps to distract the mind from the challenges at work. I can recommend cycling in the landscapes decorated with the autumn colours!
How does Oulu look like through your eyes right now?
Right now, it looks very beautiful. Ruska (the autumn colours) suit Oulu. However, I miss being around people and being at events. And obviously I would like to get back to working normally again…
Oulu is bidding for the title of European Capital of Culture (ECoC). What makes our region the best candidate for the title?
I think Oulu needs this recognition. There are many excellent professionals and high-quality cultural activity, but due to Oulu's Nordic location, these don't get the recognition they deserve on a national level. Furthermore, the cultural atmosphere of Oulu could use openness and the courage to try new things. There is a lot of activity here that is worth experiencing, but a lot of it goes unnoticed. I would like to see more bravery, for people to try new things.
Send your regards to the Oulu of 2026, when we are the European Capital of Culture.
Go Oulu! You're worth it!
Photo: Maiju Pohjanheimo / Kaleva