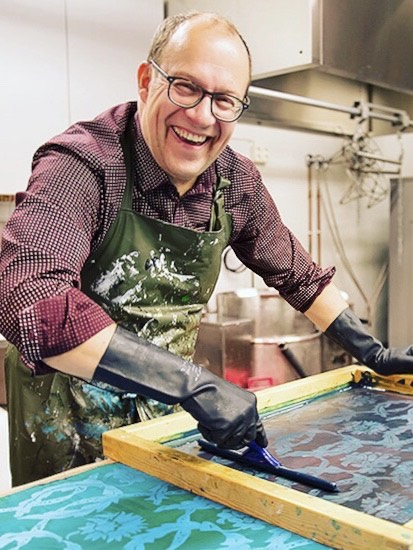 This time the Oulu2026 Cultural Personality is Pasi Räbinä, a costume designer for the Oulu City Theatre. During his 35-year career Räbinä has designed a wide variety of stage costumes for plays, operas, musicals and dance performances.
How does your life look like and feel now, during these exceptional times?
It's awesome to create visual and hopefully memorable treats for the people of Oulu, most recently in the shape of Kaboom and the Fidelio opera. In this work you are allowed to use your imagination, thinking and trust the power of illusion.
Even now during these covid times we plan, produce and practice upcoming productions despite the fact that all performing has now been halted. This break still feels like being in a state of limbo as the purpose of our theatre is to offer performances and experiences for the audience. Without the audience and contact something essential is missing from the core meaning of theatre. The audience is already missing performances and the performers are eager to get back on the stage, hopefully we will meet soon!
Oulu is bidding for the title of European Capital of Culture. What makes our region the best candidate for the title?

Now if ever Oulu and northern Finland need to shape up and show others that cultural experts from numerous fields can be found here. We must not extinguish but rather light new and brave cultural openings for those who regularly consume culture, but also for ordinary citizens. Cultural sophistication is also mental capital, and it really affects our own well-being as well. We need something to think about, experiences and moments when we can exit our own head into another state of consciousness and feel that maybe something within us moves.
Send your regards to the Oulu of 2026, when we are the European Capital of Culture
The offer of Oulu2026 European Capital of Culture is not only for the people of Oulu, but it offers broad international level repertoire to the whole Finland. Now I am holding my thumbs up that the project will take place, creates impacts and will leave a permanent mark for Ouluians.