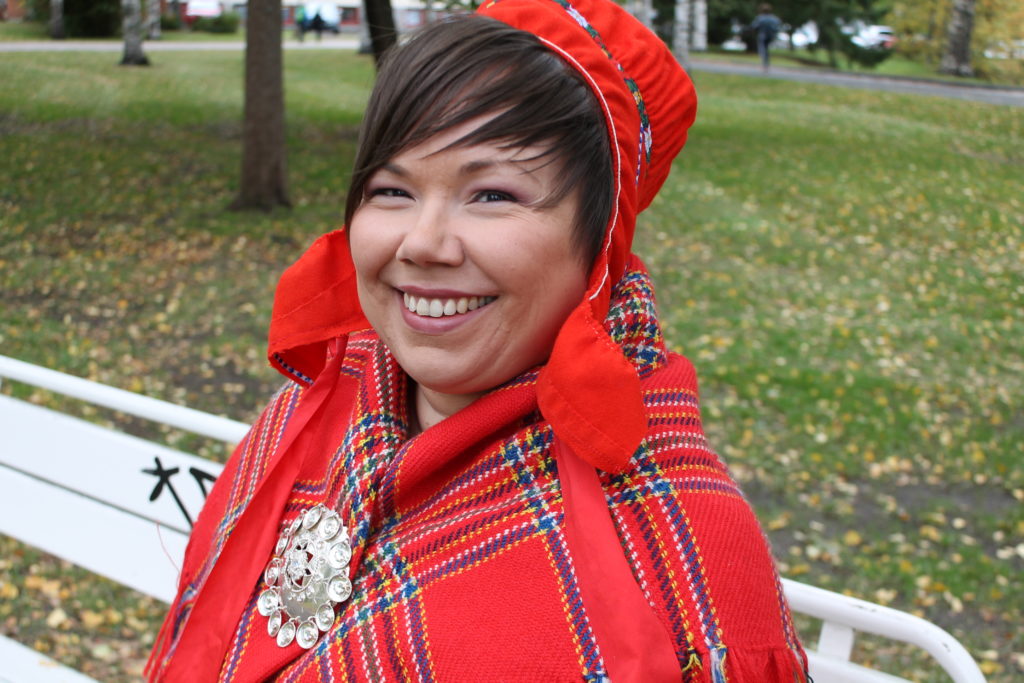 Milja Guttorm, 42, is a regional artist, who attempts to create good conditions for treasuring the Sámi culture and languages, and for Sámi artists to work in cities. She is mother of two children and lives in Oulu.
How does your life look like and feel now, during these exceptional times?
"Social interaction has reduced, then again, that has allowed me to spend more time at home with the children and take it easy."
How does Oulu look like through your eyes right now?
"The situation is difficult, but we believe that we will survive this together. Despite everything, Oulu is the dear hometown of my adult life."
Oulu is bidding for the title of European Capital of Culture (ECoC). What makes our region the best candidate for the title?
"Oulu has a lot to offer culturally, and the landmarks of the city, such as Ainola park, the market square and Nallikari make Oulu an approachable small city, compared to the metropolitan cities of the world."
Send your regards to the Oulu of 2026, when we are the European Capital of Culture
"Congratulations Oulu! Continue flying the flag of culture!"
Photo: Satu Koho