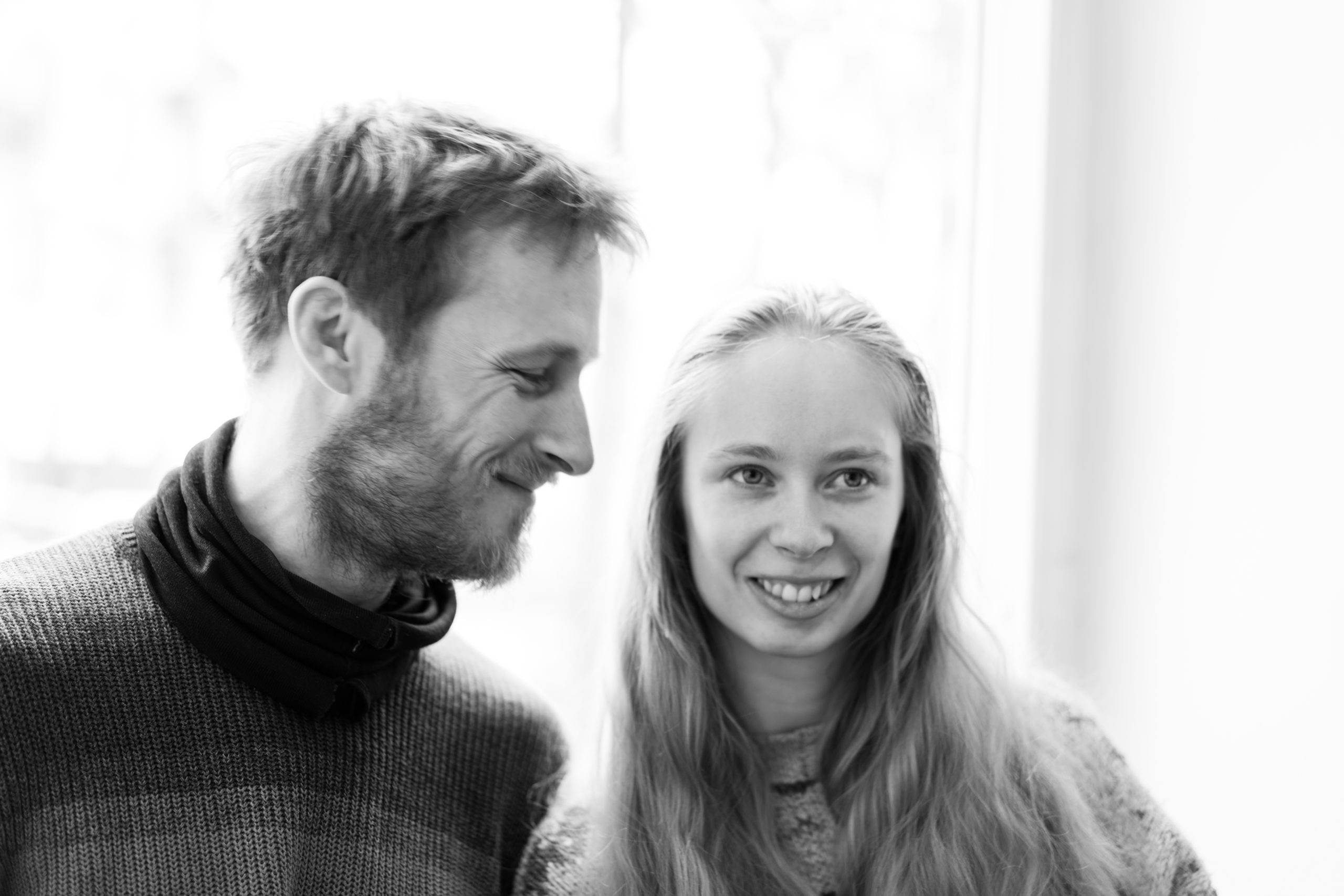 Our cultural personalities of the week are Marta Alstadsæte from Norway and Kim-Jomi Fischer from Netherlands, artist duo known as Marta and Kim. Their main focus is creating and performing with circus and dance, and in Oulu2026 they will be doing it in collaboration with Pirjo Yli-Maunula from Flow productions. Marta and Kim thinks that Pirjo has a talent for bringing people together in Oulu and they are very excited to take part in that. Marta and Kim are already collaborating on an immersive performance in 2022, so keep an eye open on flowprod.fi if you are interested to meet them!
Oulu, together with 32 Northern Finnish municipalities, is the year 2026 European Capital of Culture! How do you feel about partnering with Oulu2026, Marta and Kim? 
It is of course a very good incentive for collaboration within Finland as well as internationally.
On a personal note, we are very happy to know already that we will come to Oulu in 2026 -it makes it easy to put efforts into our collaborations in Oulu when you know that it is a "long-term relationship".
Marta: Also, growing up in the north of Norway, I know how important it is to facilitate international cultural exchange in the north. The reality of time and connection is just very special up there, where communities are small and we stay close to nature, and there is a lot of creative energy. But in my experience art and artistic processes grow through sharing, and you need different influences for it to really unfold.
What does our leading theme, Cultural Climate Change, mean to you? 
There is this saying "you have to change to stay the same". And by that we are not thinking in terms of improvement or innovation, but simply of being alive and moving. So to us it means that we should not get ourselves stuck in systems and ideas that keep us from participating in life. Of course climate and diversity are important topics of this time. And in the future there might be other urgent topics. But creating an environment where we take care of each other and safely can exchange ideas and thoughts, keeps us from stagnating and getting stuck.
The European Capital of Culture highlights the importance of collaboration between the Oulu2026 region and the rest of Europe. What can we learn from each other? 
We don't know yet what we will learn, but we are sure the human strength lies in collaboration -that is how we learn. Every experience, whether we like it or not, shapes us. And that's why it is so important to pop your bubble. Everything you know and understand was new at some point, and the moment you decide to only linger with what you already know you decide to stop living. Experiences that connect us are crucial.
What will Oulu look and feel like in the year 2026? 
Vibrating with life and energy, a bit like now but also a little different.
Send your greetings to Oulu who is now continuing their journey to the European Capital of Culture 2026. 
To the people of Oulu, we are looking forward to meeting you and hopefully to have nice conversations! To the city of Oulu, we are really excited about working on cultural projects at this level of involvement. Big international commitments like this will of course attract a lot of commercial interests, but it is also a great chance to facilitate really interesting and high quality projects, which will keep Oulu breathing and moving long after the events have passed. You will remember quality long after you forgot the price tag, so we hope you will take this opportunity to set up sustainable art projects for the people of Oulu.
Picture: Loes Schakenbos