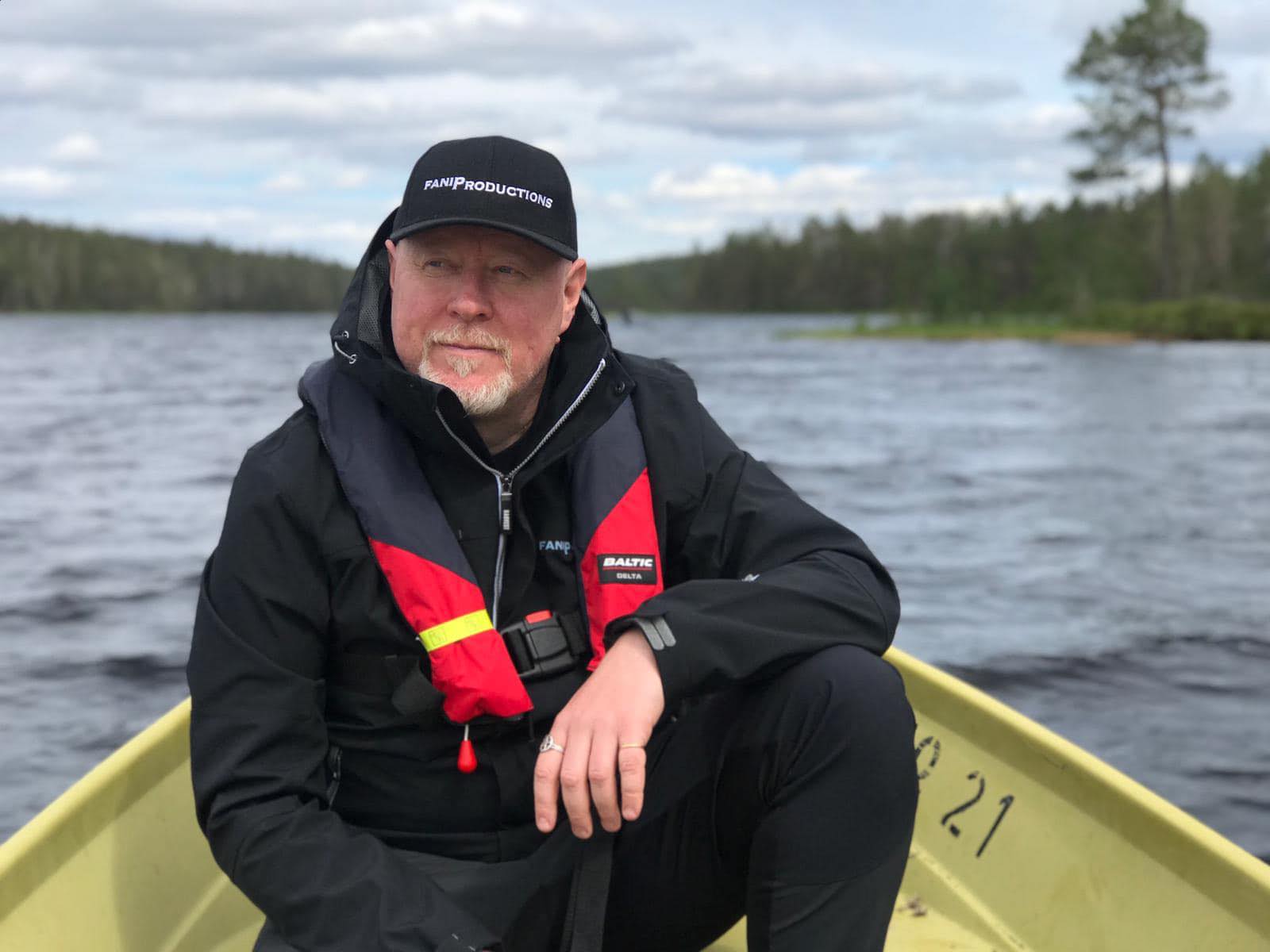 Our cultural personality of the week is Marko Karvonen, 52-years-old enthusiast and inspirer from Kajaani who identifies themselves as a person of Kainuu by birth and heart. Marko recently started as Sotkamo's new Cultural Producer, and looks forward to the extensive collaboration with cultural operators that will take place. Karvonen transferred to Sotkamo from Kainuu Vocational Collage where he was creating a new kind of higher level vocational education system, Kuhmon TaideTehdas. Before that he led Bio Rex Cinemas branch in Kajaani. Marko has also led the Film and Media Service Centre where he helped the movie, TV and other AV productions in the area, whether upcoming from the area or from outside it. He has also acted as the Chairperson of the Arts Council of Northern Ostrobothnia and Kainuu.
Oulu, together with 32 Northern Finnish municipalities, is the year 2026 European Capital of Culture! How do you feel about that, Marko?
Oulu being chosen as the European Capital of Culture 2026 is also an enormous opportunity for us in Kainuu. In this huge endeavour, the Northern dimension will come across as a multifaceted and unique cultural concentration. We are glad that we as the municipality of Sotkamo are involved in developing completely novel projects that originate from cultural backgrounds for the year 2026. Each of the municipalities involved will bring forward their own know-how and as a group, we can show off that we are more together.
What does our leading theme, Cultural Climate Change, mean to you?
Culture is a superb thing in that it stretches itself everywhere in our living environment. With it, we will create wide networks across industries and borders. Culture is also accepted as a business and, for example, internationalisation through culture is more natural than before. To me, up-to-date cultural climate is about working together, available to everyone, widely appreciated, new and courageous openers, a way of life and respect, in addition to enthusiasm and inspiration.
How do you find Sotkamo at the moment?
Sotkamo is at the front line of developing municipalities. In Sotkamo, there is plenty know-how in the cultural and arts sectors in the same way as in the business sector. Here, we work together and also dare to think many things differently which is exactly what gives a boost to the development. Sotkamo advertises that here you are on holiday 365 days a year which seems to be true. With good vibes, without unnecessary nitpicking and by taking others into consideration, one develops on the right tracks and with the right pace. Already during my fairly short career as a Cultural Producer, I have noticed that Sotkamo's strength is its faith in people and that everyone is given the opportunity to start something that will also benefit others in the long run.
How do you spend your spare time?
My spare time goes by watching movies and TV shows as well as reading and listening to a diverse range of books. I also gain great energy from going to all sorts of concerts. My dog takes me out to relax, and short or long journeys give me strength and a refreshed feeling. Together with my best friend, we run a company alongside our work where we produce various AV productions and create fan products. I also dance as a part of the Puumiehet Show group. The group consists of middle-aged and older men who practice and perform performative dance. It is the dance group of Kainuun Puumiehet ry.
What will Oulu look and feel like in the year 2026? How do you think the Capital of Culture title will impact Northern Finland?
In the year 2026, the Capital of Culture region is a strong, international and courageous cultural field that stretches everywhere, and there is a wide group of people who gain credit for what they have done. In its entirety, Northern Finland has gained plenty visibility internationally and that has increased the level of tourism in the area. And the direction is that investing in culture will continue and increase in all municipalities.
Photo: Esa Haverinen