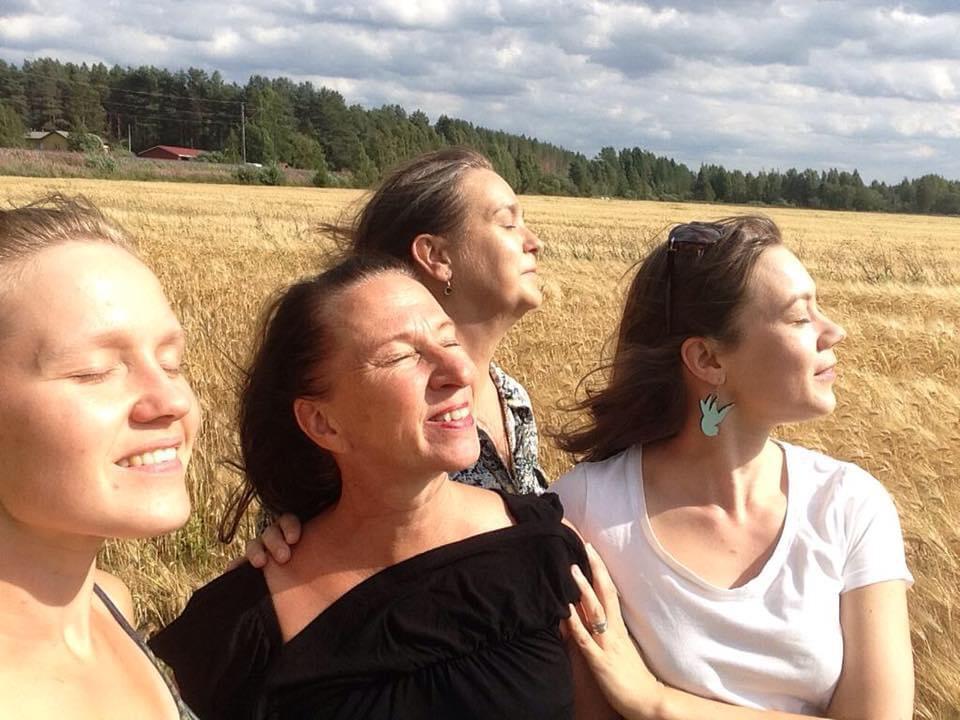 Our Cultural Personality of the Week is Luovat askeleet, a multiprofessional, cross-disciplinary artistic group comprised of Johanna Aromaa, Pauliina Lappi, Päivi Mettovaara, and Merja Männikkö. The working group weaves dance, music, community art, pedagogy, writing, and research into one experiential canvas. Luovat askeleet springs from the Esteetön ry society for cultural well-being, which celebrates its 10th anniversary this year. Esteetön ry has a long record of working for equal access in the Oulu region.
Oulu, together with 32 Northern Finnish municipalities, is the year 2026 European Capital of Culture! How do you feel about that?
We are happy to work together with others to create Cultural Climate Change. Collaboration requires mutual trust and understanding diversity as a resource; that way we can become more than the sum of our parts together.
What does our leading theme, Cultural Climate Change, mean to you?
Love, freshness, joy of life, and new strength for all ages! Hurrah for our courageous Oulu and its region!
How do you find Oulu at this present time? 
The spirit of Oulu is one of daring, uncomplicated attitudes, and everyday compassion. Let's have the courage to be ourselves!
How do you spend your spare time? 
Creativity and play are a way of life for us.
We challenge all adults to come together in play and make space for creativity both in work and in leisure. The creativity is already within us!
What will Oulu look and feel like in the year 2026? How do you think the Capital of Culture title will impact Northern Finland? 
By 2026, creativity will be everywhere. Art will win more room to flourish and new ways to grow. Creativity will shimmer across us people and our surroundings like a cultural Northern Lights,  bringing people together!
Picture: Luovat Askeleet