Each week, Oulu2026 will introduce a cultural person. This time, she's photographer Maiju Pohjanheimo.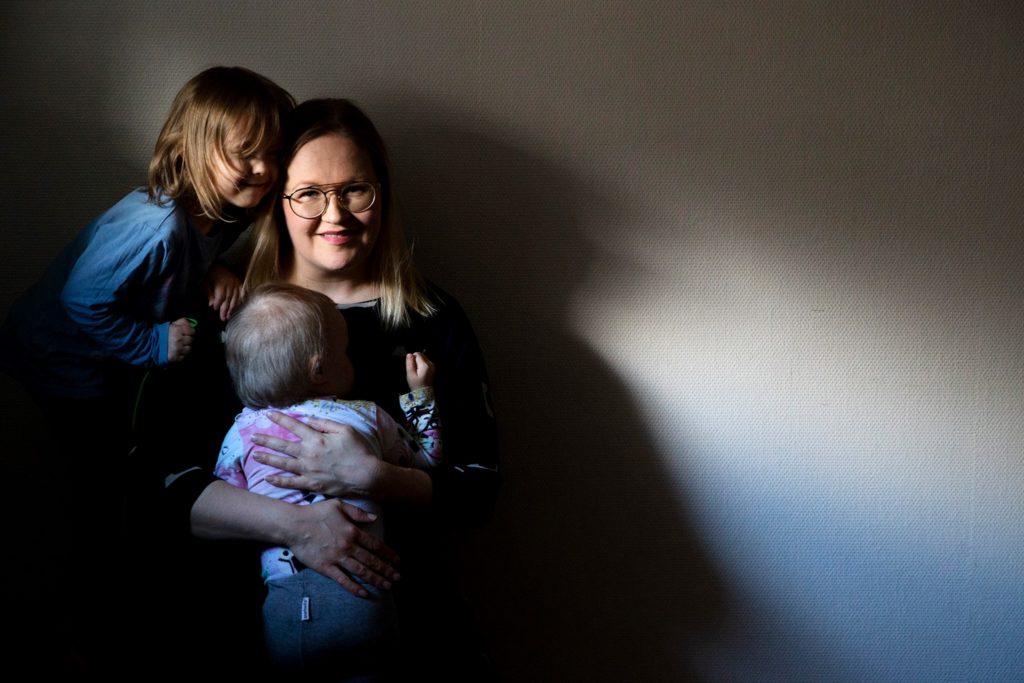 My name is Maiju Pohjanheimo, I work as a photographer.
How's your life at the moment, during these rather unusual times?
Me and my husband both work from home and take care of our 1- and 4-year-old children. My calendar is almost empty, as are the calendars of many other photographers. I want to keep my thoughts moving, so I'm taking part in the Poikkeustila 2020 -project. I'll be documenting our lives inside the four walls with at least one photo a day. My family's managed to be fine this far. Sometimes the focus is on the happier things, sometimes on the sadder; just like in life in general. Life has taught me that it's possible to cope with the heaviest of events and that thankfullness is a strong force when sorrow is onto you.
How do you see Oulu right now?
Oulu feels distant. At the moment it's just nature, hiking places and playgrounds. I haven't been to the city centre in seven weeks. I don't really even think about life beyond my home, as life is happening in here now. I'm not yearning for events and people; I don't want to tease my mind and strenght. Right now, it's living at home, one day at a time.
Think one year from now. Where are you, how's your life?
I hope my life's pretty much the same as now, of course excluding the corona situation. I'm happy with my life in Oulu. When it comes to my career, I hope I can still do my job assignments, meet great people, and step out of my comfort zone once in a while.
Oulu is bidding for the title of European Capital of Culture 2026. Why should Oulu win the title, what makes us the best candidate?
Oulu has experience with both international and small, local cultural experiences.  Oulu's size might also be an advantage; there's intense cooperation between different actors. We've managed to reach people who wouldn't normally attend cultural events. Even small actors can gain visibility and audience. However, most importantly, Oulu has just really great people working in culture.
What do you want to the Oulu of 2026, when we are the European Capital of Culture?
Hi Oulu! You're in a place where anyone can get to know you with all their senses through culture. You can offer a gateway to whole new worlds. Coming back from those worlds won't be the same person, but a changed one, looking to open new doors. Next year, more and more people will understand the importance of culture.