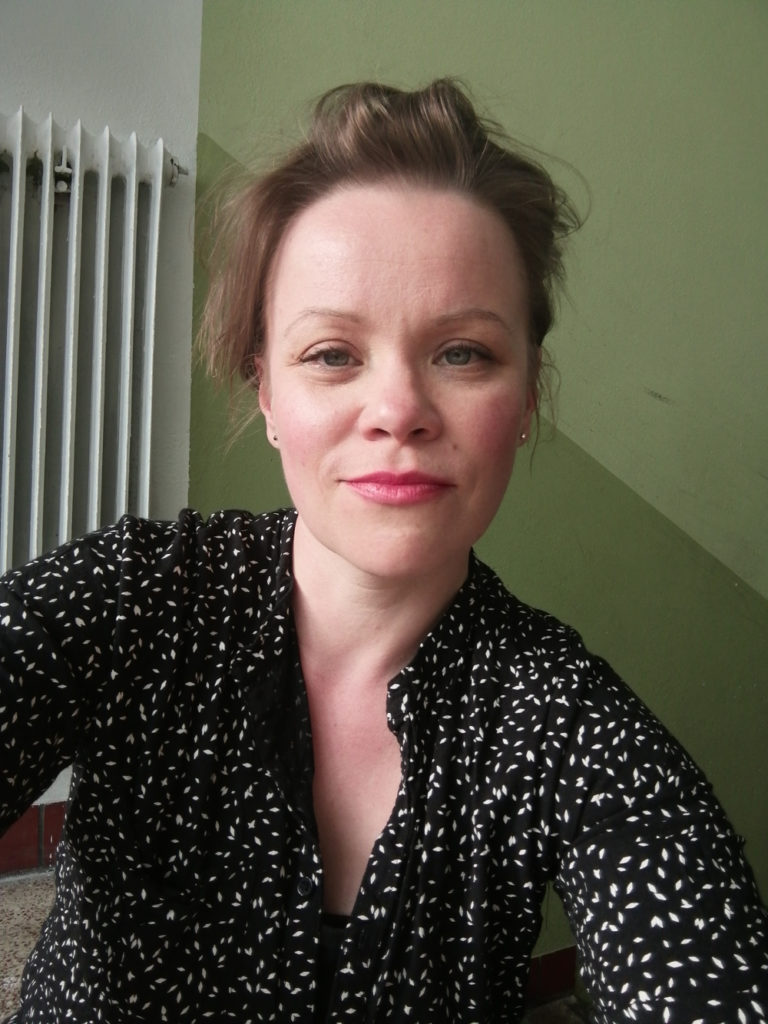 Essi Kummu, author
How do you see Oulu right now?
Oulu has grown quiet. It was a thrilling experience to visit the marketplace and city centre last week. For the first time I seagulls screamed and came close. It was the sound of summer. The bustle and the certain rhythm set by it were missing. I've spent time by water for some reason. I've had thermos coffee at Tuira beach, and I've gone for a walk with a friend. I've also become quite familiar with other beaches as well. Oulu river is lovely, it's become really important for me. At my workshop at Hiukkavaara barracks, fellow artists have planted saplings.  They affect me every time, for new and fragile life can be seen in them. Despite everything, it's a lovely spring.
Think one year from now. Where are you, how's your life?
Oh, a year from now my life will be peaceful and I will have finally had the courage to get a dog, a dog I love. We often go for walks and I talk to it all the time. I'll also have found a lot for a cottage, and I'll have began working on it. My next book will seem to be completed on time. It's structure will be ready, maybe some stolons will still be there but they'll be fixed during the year, easy does it. There will also be some interesting projects, but I can't yet talk about them.
By the way, it's great to grow older. A friend just wondered on Instagram when's the noon of human life. Is it when you turn thirty-seven? Maybe it is, and next year I'll be closer to forty-four, so old enough to proudly live a life of my own. A life where everyone is kind to each other.
Oulu is bidding for the title of European Capital of Culture 2026. Why should Oulu win the title, what makes us the best candidate?
Oulu is amazing. We've got wonderful artists and a lot of people whom I respect both professionally and as great souls. It'd be a crime to mention only some of them, I'd forget to mention someone and get qualms. It's good to come here since you can cause a small cultural scandal or a storm in a glass bottle. All it takes is to, say, dance around naked.
What do you want to say to the Oulu of 2026, when we are the European Capital of Culture?
HOORAY! What a celebration, corona has passed, go breathe on each other's necks, squeeze, press, pack everywhere all the time, learn tongue and French kisses and everything where you touch each other and enjoy the crowd! I think it likely that after corona no one wants to spend their time spending money at malls. The new normal will be everyone enjoying nature and meeting their friends as soon as possible and respecting the elderly and rushing to cultural events once we have them, oh, what a bliss it'll be for our cultural festival, for year that'll become a sensation, for it'll be found and the whole EU will be applauding us. We'll be a bright star.