OPEN CALL FOR ARTISTIC EXPERTS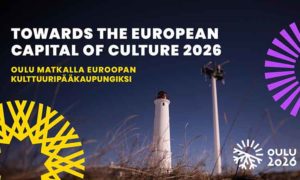 Oulu2026 is seeking three artistic experts to finish the cultural programme content for the European Capital of Culture application for Oulu in co-operation with the organisation of Oulu2026.
The main objective of the Capital of Culture application of Oulu is to promote a Cultural Climate Change in which culture has a central role in solving and raising current European challenges. The Cultural Climate Change is divided into three main themes: Hinterland, Contrasts and Wild City.
Each of these programme lines is now seeking an artistic expert to combine the contents into an artistic vision with a European dimension and participation by the inhabitants.
The work is consultative expert assistance, which can be executed mainly as distance work. The required time is estimated to correspond one month of work, divided between July and December 2019. It is considered an asset for the applicant to have previous work experience in past Capital of Culture organisations. The working language can be English and/or Finnish. We kindly request the applicant to include a salary requirement in the application.
The applications must be submitted by 31 May 2019 to samu.forsblom@ouka.fi.
The Oulu2026 initiative can be found at www.ouka.fi/oulu2026
Further information and contact:
Samu Forsblom, Oulu2026 Program Director
samu.forsblom@ouka.fi
+358 (0) 44 703 7558