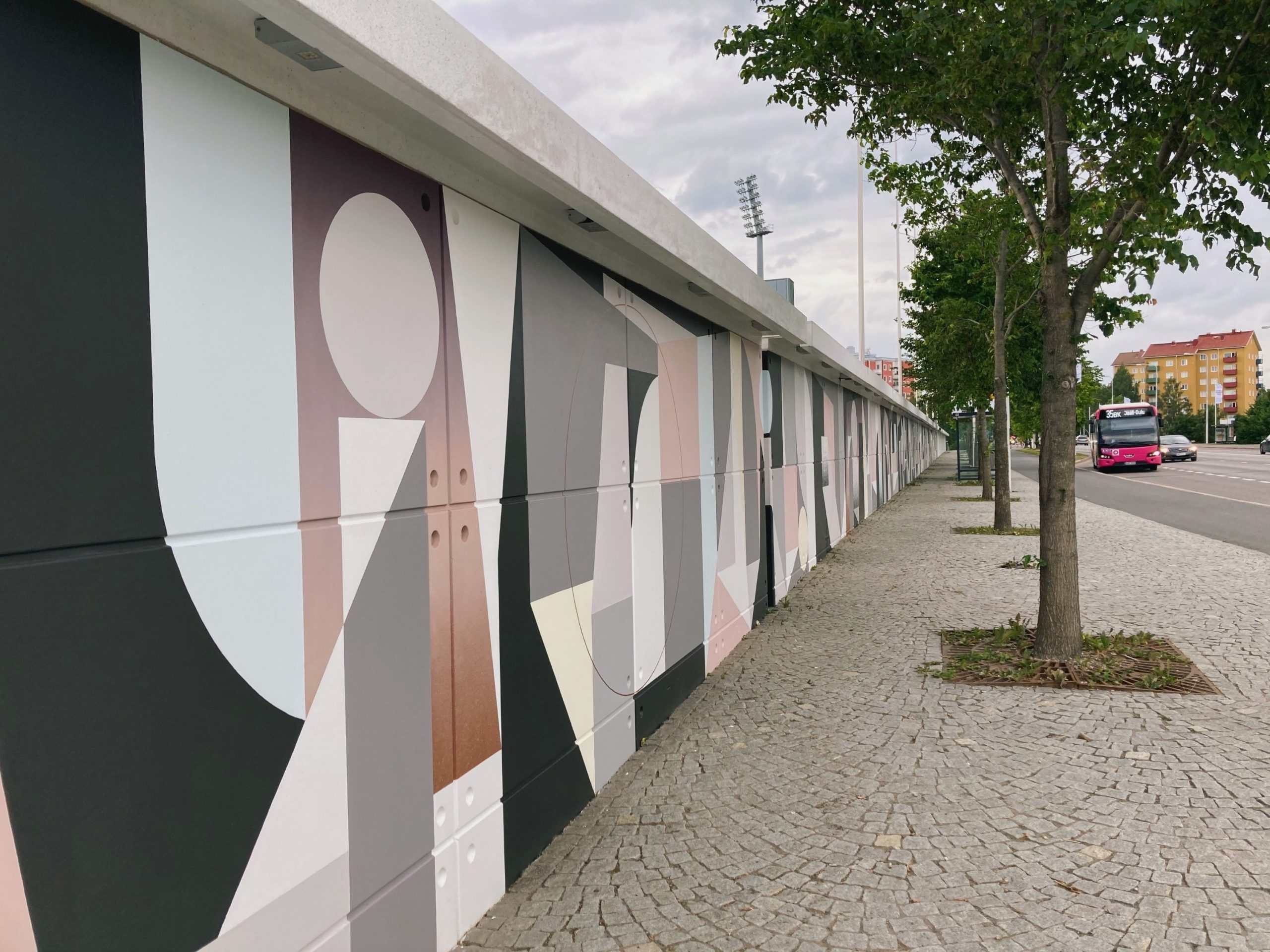 While crossing the Merikoski Bridges, have you noticed some novel patterns and colours have appeared around Raatti? At the beginning of the summer, work began on a mural that is a whopping 127 metres long. Created on the Raatti Stadium wall, the mural has been designed by the New York based artist, Tony Sjöman, who is spending his summer in Oulu to paint the mural.
International Graffiti Artist
Also known as Rubin, Tony Sjöman is a Finnish born, Swedish grown, and USA-living artist. He began painting graffiti as a nine year old in his childhood neighbourhood of Bergsjö in Göteborg. Nowadays, Tony spends about half of his time painting murals and the other half creating paintings in his atelier. Tony has lived and worked in New York for 13 years, and currently lives in Manhattan with his wife Sanna, who is from Oulu, and their five year old son.
This means that Oulu is already a familiar place for Tony. "It is a huge honour to be able to paint the facade of the Raatti Stadium. I like Oulu very much, and the city is my family's 'Northern Home'. My brother and sister live in Oulu, and my wife's parents and brother also live here, so this is our second home and the city that we come to with my wife and son to spend our summer holidays" tells Tony.
During his career, Tony has painted around the world and his artworks have been widely exhibited in different galleries in the United States, Europe and Asia. An especially large amount of his works are in his home city, New York, where his murals embellish restaurants and hotels, as well as high-rise buildings. Sjöman is also the first artist to have designed the face of an American Express credit card (2019).
In Oulu's Raatti, the mural is the longest one that Tony has ever painted. The project has been planned for a couple of years, and the work on the spot has gone really well. Tony hopes that the Raatti mural will create feelings, cheer up, and stop the people in Oulu. "Nowadays, we are always looking at our phones and to me personally, public art gives us a moment to breathe in the business of the everyday life." states Sjöman.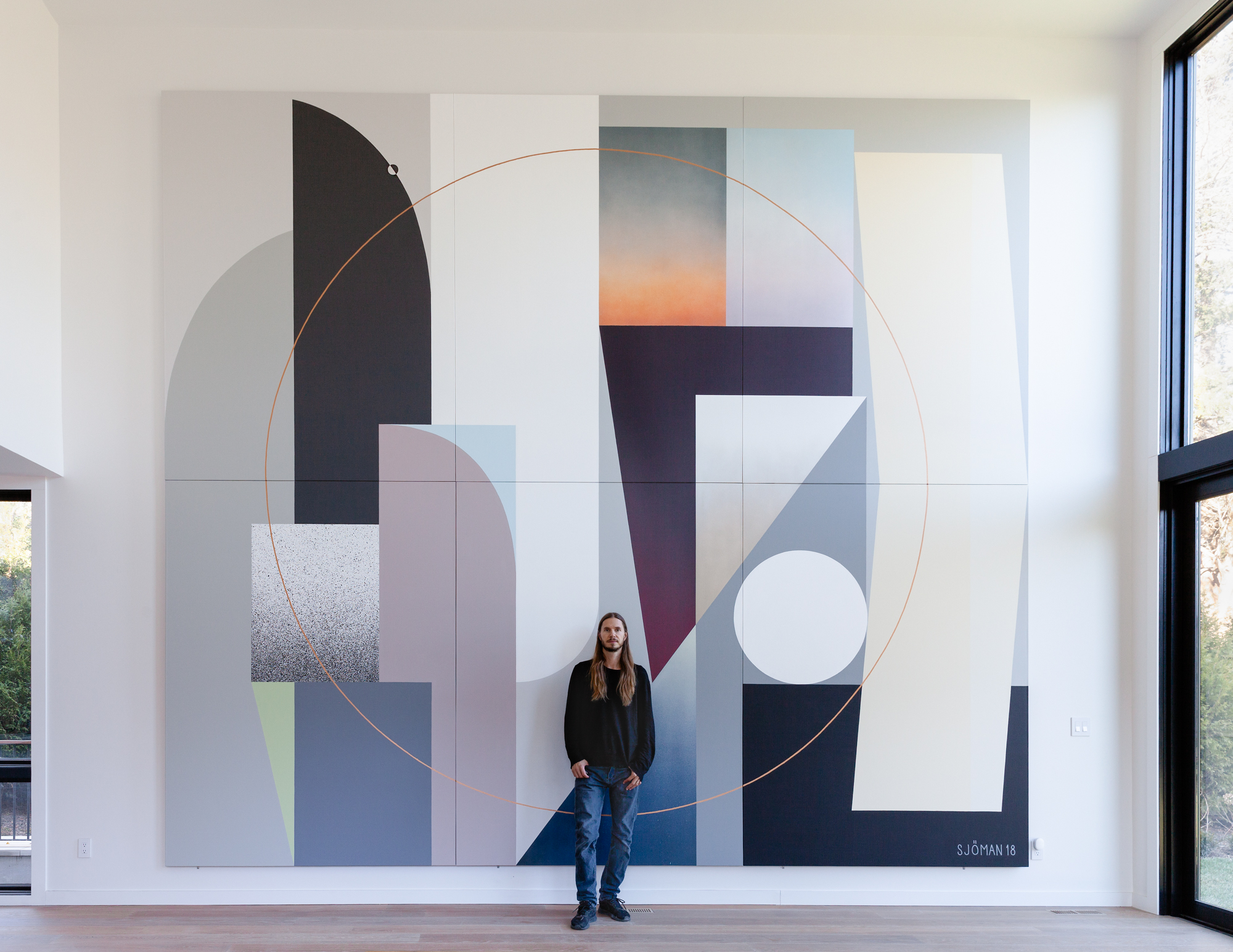 Sjöman and his artwork in New York.
The Mural as a Part of Cultural Climate Change in Oulu
As a piece of public art, the mural is according to Tony, a natural part of the Cultural Climate Change in Oulu. Tony was already in Finland when he heard that Oulu had been chosen as the European Capital of Culture for the year 2026. He was incredibly happy and proud of the choice. Tony has already familiarised himself with the Capital of Culture project and thinks that his work fits very well with the themes of the project. "It has Cool Contrasts – my works have always been guided by contrasts as it balances in between the border of Northern nature and peace, as well as a grand world metropolitan. There is also a certain coolness and, if I also mention the Brave Hinterland theme, what would be more brave than a 127 metre long mural?"
Northern roots and culture have been a big inspiration to Tony Sjöman's artistic expression. In New York, he often hears that the style of his art is Nordic with muted colour palettes, clean lines and minimalism. The shapes in the works, on the other hand, are strongly inspired by Tony's home city, New York.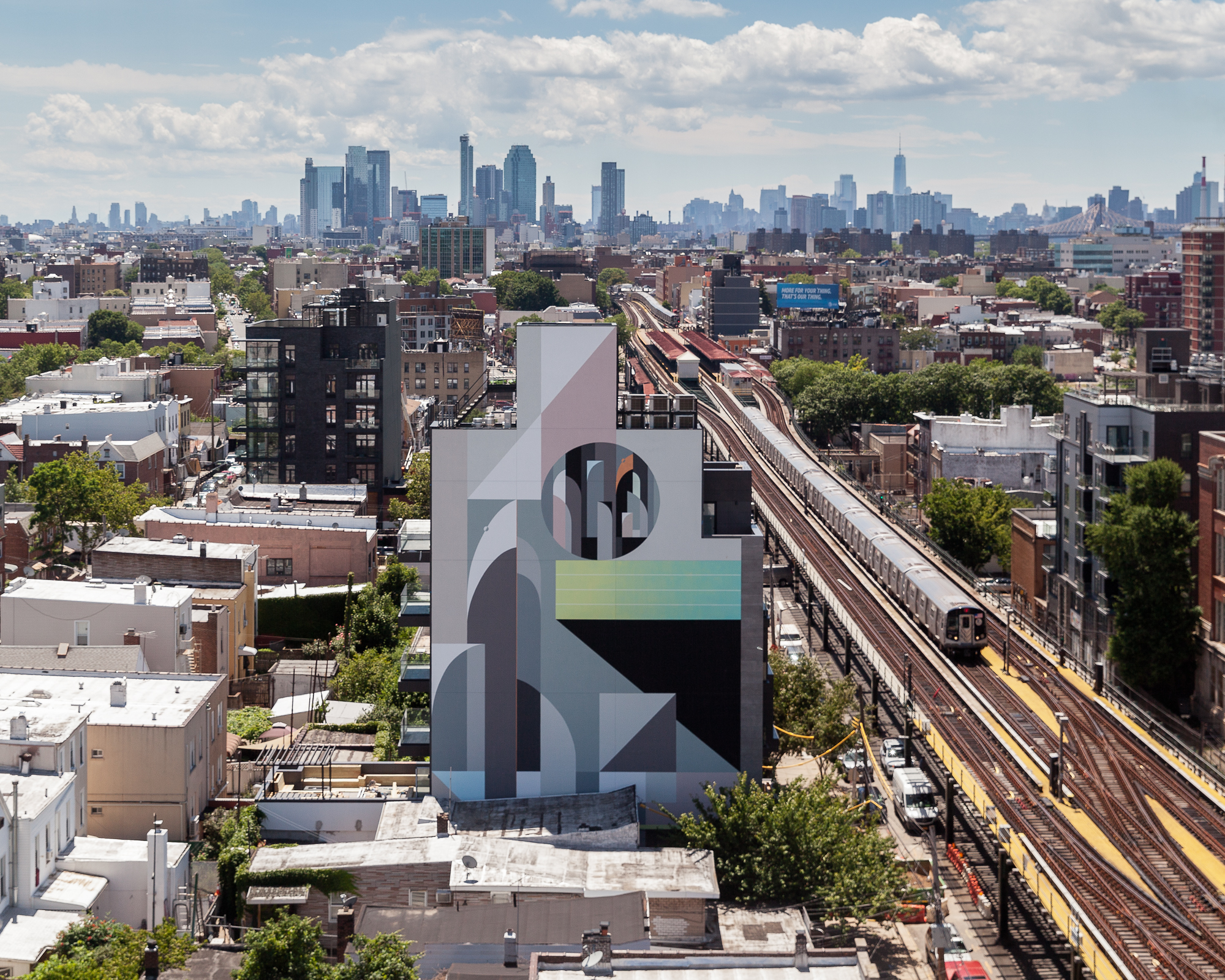 Tony Sjöman's mural in Astoria, New York.