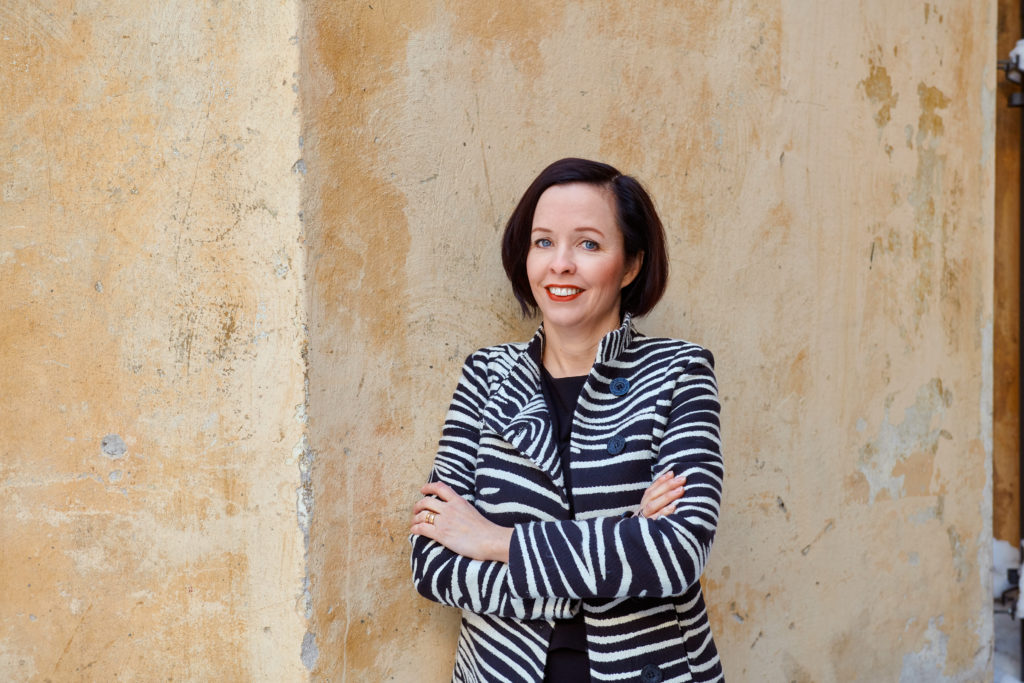 Emilie Gardberg, Master of Arts, is the dean of the Sibelius Academy at the University of the Arts Helsinki. She has previously worked as director of the Finnish Institute in London, executive director of the Turku Music Festival and curator of the Turku Philharmonic Orchestra. She holds positions of trust in several cultural organizations. She has also taught art administration and management as a visiting lecturer at several colleges.
Is Oulu a familiar city to you?
"Yes, it is familiar on a superficial level. I have visited in Oulu because I have family connections there. I have also had encounters with citizens of Oulu through work, especially during my time in London."
What image do you have of Oulu?
"In Oulu, you dare to think in a fresh way. You can find a wide scope of large operators but also lots of creativity in small and large scales. In Oulu, there are entertaining personalities and loads of creativity."
What are your thoughts about joining the board of the Foundation?
" I feel that it is a real privilege to be a part of Oulu Cultural Foundation. I was involved in the Capital of Culture year in Turku through Turku Music Festival. It was the richest and busiest year of my career. Ecstasy and pull to the city were epic. The year shined light widely to the surrounding region, networks grew, and collaboration, trust and know-how increased. I dream the wave of cooperation and communality to be born in Oulu."
What relevance does the European Capital of Culture title have for Oulu and the Oulu2026 region?
"The Capital of Culture position will certainly bring plenty positive and concrete resources. Skilled labour will stay and flow into the city differently to before. It might be the case of a single burst but if we plan and execute the upcoming years wisely, there will be a long continuum of new operations and lasting traditions."
What are you specifically bringing to the Foundation?
"I will bring with me the academic world and its wide networks. In my opinion, art is a profession and lifework that everyone should have the opportunity to do if they wish so. I also like to highlight continuity and meaning of cooperation so that the benefits of them are not missed. Additionally, through my work and experiences, I bring international partnerships and skills in building cultural exports."
How do you spend your spare time?
I play music and often go to the theatre, movies and concerts. I'm hugely in love with cooking, especially when I get to pick things from my own garden and the nature. That is possible because my home is located at the countryside. There, I'm at peace and away from the city buzz."
Read more about the foundation designation:

https://oulu2026.eu/uutiset-fi/oulun-kulttuurisaatio-sai-hallituksen-puheenjohtajaksi-nimettiin-risto-ruohonen/