Our Cultural Personality for this week, Lauri Tuohimaa, a musician and songwriter from Oulu, is currently spending a lot of time working on the third record of the Tuohimaa band. Tuohimaa is a singer and a guitarist for the band. Previously Tuohimaa has played in the bands Charon, Embraze, For My Pain… and Maple Cross and done other jobs too, such as working as an audio engineer. He is also one of the founders of the Koiteli Elää non-profit organization and of the Koiteli Elää festival.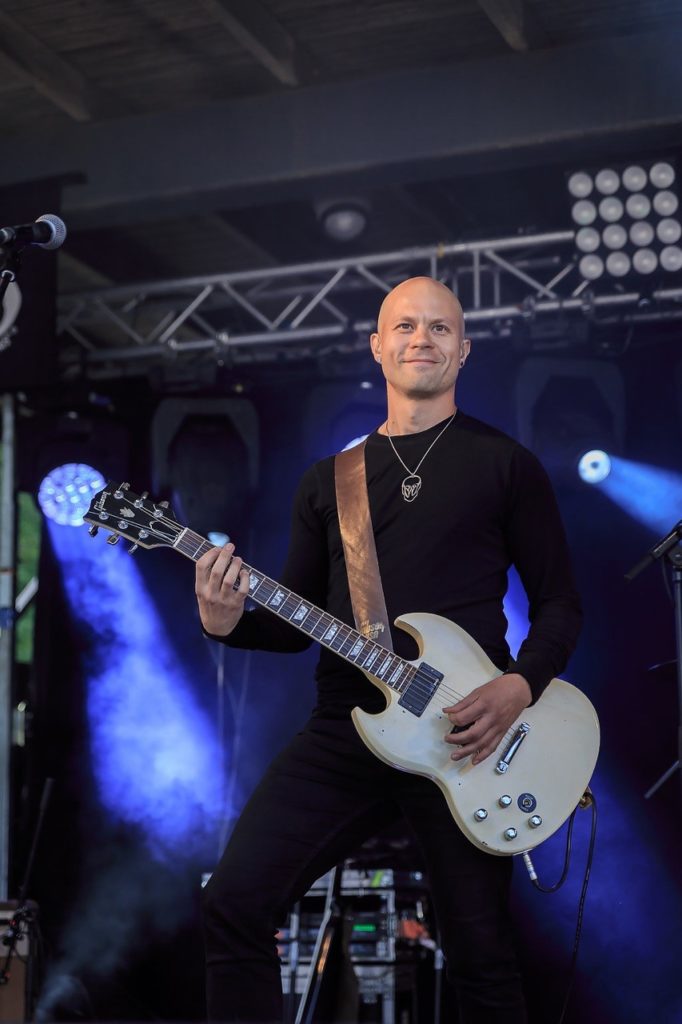 Lauri, how does your life look like and feel now during these exceptional times?
It was quite a shock and all in all an unreal feeling when the gig calendar was suddenly wiped clean last spring. It took some time to get used to those free weekends, which I hadn't had that often during my adult life. It took us until the end of the year to get somehow on top of this situation and we started making new music in good spirits and without a rush for Tuohimaa. The plan is to start recording the new album during this year. I have also been extremely lucky in the middle of all this because I have found a nice and regular day job for myself.
How does Oulu look like through your eyes right now?
Oulu is a really important hometown for me. The best thing here at the moment are the good jogging paths where I jog with my dog. It has always been nice to return to Oulu even after long tours. My roots are firmly planted in the northern frost ground.
Oulu, together with 32 other municipalities, is bidding for the title of European Capital of Culture (ECoC). Why would northern Finland be suitable to win the race?
In my opinion the north has always possessed a lot of creative power, resilience and perseverance.
What does our leading theme, Cultural Climate Change, mean to you?
Cultural Climate Change feels very important and welcome to me. I wish culture would be supported more equally and that the voice of the north would gain more volume on the national level. We have a lot of potential, knowledge and skill here.
Send your regards to the Oulu of 2026, when we are the European Capital of Culture
Hopefully Oulu now finds good ways to help its cultural operators during these difficult times, so that we still have a diverse spectrum of actors also still in 2026. People working in creative fields need now first and foremost support, funding and functional working spaces.
I wish plenty of tailwind for the upcoming years, and of course it would be really cool to live in and to make music in a capital of culture. Go Oulu, we can combine our powers and support each other!
Image: Marko Kemppainen