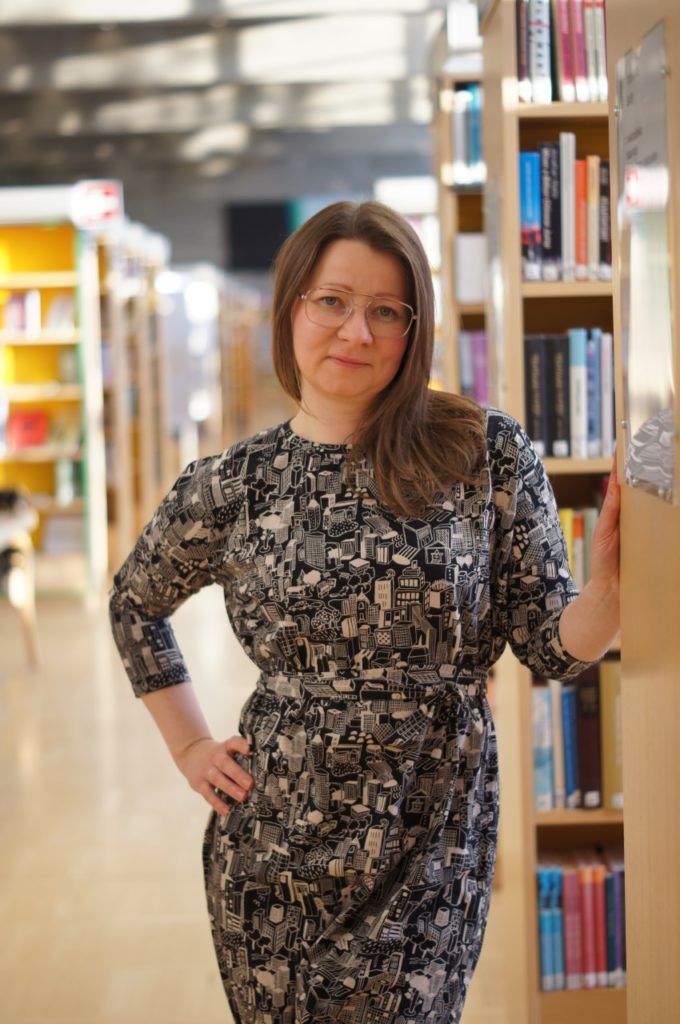 The work days of our cultural personality of the week include diverse tasks from development work and coordination to the preparation of experiences, international responsibility areas and working as a manager: The days of the Library Service Manager of the Oulu City Library, Heidi Karhu, are not short of variability.
At the moment Karhu enjoys especially the beautiful spring weather and Oulu's excellent cross-country skiing tracks – in the summer she will get around with a bicycle.
Heidi, how does your life look like and feel now during these exceptional times?
"In my opinion, we have survived the last year and exceptional time with a quite good score, although uncertainty creates worry and financial issues for many people. I feel that the spring and upcoming summer give hope of a better future and help to live through this exceptional time. I hope the situation gets better and enterprises that have had to close their doors could re-open."
How does Oulu look like through your eyes right now?
"Today the sun is shining and water is dripping from the eaves, the cityscape of Oulu looks bright and beautiful through the windows of the library. Spring is one of the best seasons in Oulu. Good skiing tracks at this time of the year are amongst the best offering, just like the bicycle lanes in the nature and city during summer."
Oulu, together with 32 other municipalities, is bidding for the title of European Capital of Culture (ECoC). Why would northern Finland be suitable to win the race?
"I believe that one of our biggest resources is collaboration, which we do across the borders of municipalities. We are an example to others of how in the north we innovate, create new products, experiences and opportunities to act and do things. Collaboration also means big resources with which even a small one can jump high."
What does our leading theme, Cultural Climate Change, mean to you?
"I wish Cultural Climate Change would help understand the importance of the well-being effects of culture in all of our lives. Culture means slightly different things to each of us, and indeed it is quite a broad concept. For me culture means above all experiences which make every day always a little bit better. A meaningful experience can be born for example by reading an awesome book, watching a skillful theater performance or by following the footsteps of an animal in the nature"
Send your regards to the Oulu of 2026, when we are the European Capital of Culture
"I am excitedly waiting that we get to organize events together for the cultural capital year and that we get to create permanent culture acts in Oulu and the collaborating municipalities!"
Image: Mikko Paajala