Northern Delicacies to the World
Northern Finland's short but intensive summer ripens our local ingredients. Arctic Food Lab is a programme that brings forth the ingredients that have grown under the Oulu2026 region's Northern sky, and the uniqueness of traditional food born under arctic circumstances. We want to offer locals and international guests Arctic Food Lab experiences that cannot be experienced anywhere else.
For more info, please contact us: arcticfoodlab@oulu2026.eu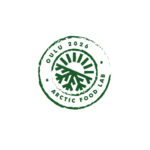 Criteria to Participate in the Programme:
Product or dish has been made in the Oulu2026 region, for example, groceries, restaurant's dish or signature menu
Majority of ingredients used in a product or service are mainly sourced from the region
For its part, the product advances the principles of sustainable and environmentally friendly development in the different phases of its production, packaging and distribution
Those organisations who receive the trademark share the Arctic Food Lab values: courage, fairness and responsibility
There is an interesting story behind the product or service receiving the trademark
In addition to the trademark itself, the packaging or menu will shortly share information about the Arctic Food Lab trademark and Northern cuisine
In exceptional cases, the criteria can be discussed
A contract between Oulu Culture Foundation and the organisation will be made regarding the use of the trademark.
Get to know the network