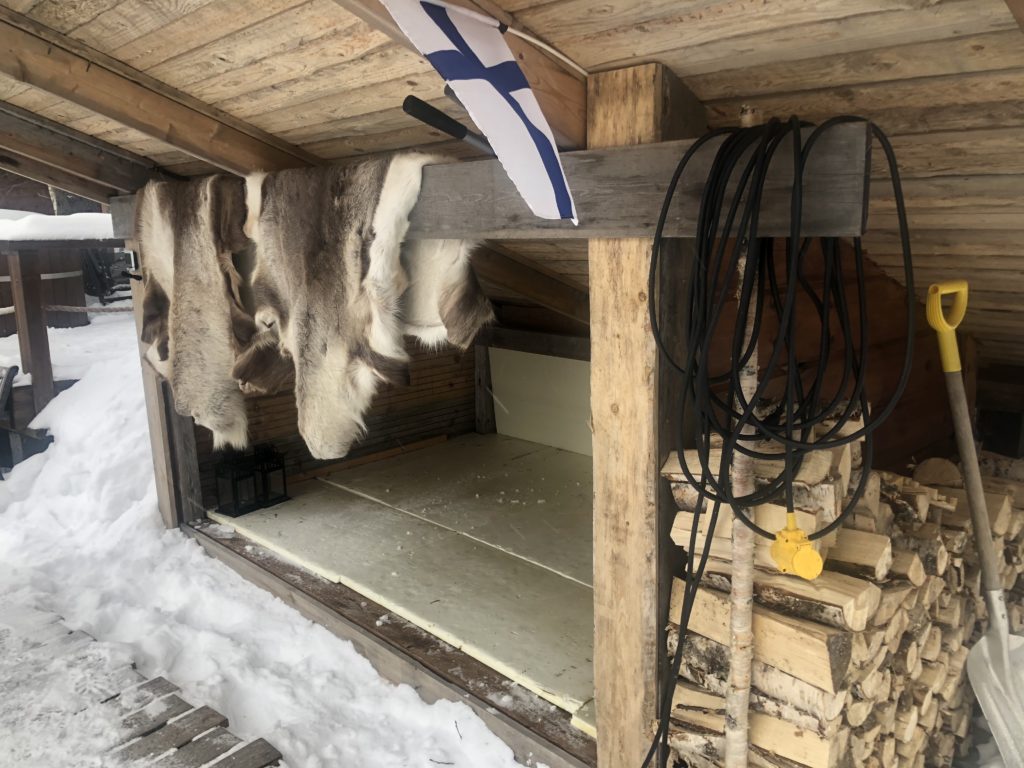 Having lived in Oulu for eight months, I've met enough people to make amazing daily discoveries of how everyone is connected.
Let me give you an example: in early March I did an interview with Juha Toppi, the man who built and maintained the Hailuoto ice road. An immensely likeable character doing a brilliant job with his tractors and heavy machinery – which, as I found out a few weeks after we met, he had also used to transport a shipwreck from Hailuoto to Oulu to feature in Hylky, an immersive theatre production I wrote a review about last September. And where did the shipwreck end up after the last Hylky performance? At Ruskotunturi, of course: Oulu's rubbish dump that's been converted into a ski slope with a biogas plant inside the hill  – a story in one of the most popular videos I've made this year.
It increasingly feels like Oulu is just the perfect size to know someone related to pretty much everything that's going on in my life. It's not too small to be boring and not too big to feel lost and disconnected.
A trip to Helsinki in February really brought this home to me. Helsinki felt crowded after Oulu: cafes, restaurants, shops and trams were all full. It's funny how perspectives change so quickly. Before moving to Oulu, I'd lived in London for 23 years. I came to Helsinki from London four times in 2019 for work and I always thought it was a quiet city with loads of space. This last time Helsinki felt like a metropolis. Not in a soul-less way, but it was certainly more hectic and stressful than Oulu.
And the contrasts kept on coming. Soon after my trip to Helsinki I spent a blissfully relaxing weekend at a friend's mökki in the middle of nowhere on the bank of the magnificent frozen Oulujärvi. It was a setting straight out of a fairy tale, with more snow and silence than I'd ever experienced. The nearest supermarket was 30 km away, and there were two neighbours at the safe distance of about 800 m in each direction.
And that's where I made a very surprising discovery. I'd always thought that Finnish people went out of their way to seek solitude when going to their mökkis in the wilderness. They would even get annoyed to see a boat on the horizon, invading their personal space the size of greater London.
But here, there was more social life than I'd ever imagined: the men in the three mökkis had bought a tractor together and appeared to have the time of their lives spending the whole of Saturday fixing it. And the three families even share their saunas: they take turns heating them and they happily go and use a neighbour's sauna two out of three evenings. And that's not the end of it: they often stay in each other's mökkis for snacks after sauna! This is stuff that I've always associated with Italy and Spain but not Finland. It just goes to show how wrong stereotypes can be.
And finally an admission: I didn't survive a night in a laavu. And it wasn't even very cold: only minus 6. I tried and tried to go to sleep, tossing and turning, but it was too cold for me. Despite my military-grade sleeping bag, I could feel the cold radiating from the ground and by two in the morning my nose was turning into ice. At that point I gave up and retreated into the mökki.
I love winter but my first attempt at sleeping outdoors was a failure. Astonishingly, my 72-year old laavu companion declared it was "too hot" as she was unearthing herself from her sleeping bag at 8 am. I promised her I'd give it another try next winter. Only five more months to wait.
Erika Benke, journalist
born in Hungary. Moved to London (-97) to work for the BBC.
Now lives in Oulu and works for the Oulu2026 project