Welcome to workshop on-line – Baltic Meets Arctic – Young People in the Heart of Sustainable Future
30th September 2020 at 13h- 15h30 CET.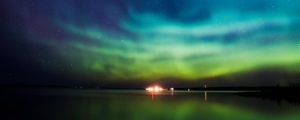 Background of the workshop:
Four of the Baltic sea countries: Finland, Sweden, Denmark and Russia are also Arctic states with Arctic regions and the Barents Euro-Arctic region touches directly the Baltic sea. Holding the Barents Council Chairmanship, Norway has focus on young people. Russia is a member state both in the CBSS and the BEAC. Next year Russia will take over Chairmanship in the Arctic Council. The political emphasis on the Arctic – in this connection the European Arctic – means more attention to the northernmost regions of the Baltics too.
Arctic, Barents and Baltic face together the challenges of climate change, resiliency, and sustainability. These challenges were not born overnight and they cannot be solved overnight either.  The European Commission has just presented the European Green Deal – a roadmap for making the EU's economy sustainable by turning climate and environmental challenges into opportunities across all policy areas and making the transition just and inclusive for all. The EU launched also a public consultation on the way forward for the European Union's Arctic policy. The consultation will enable a broad reflection on the EU's Arctic policy in the face of new challenges and opportunities, including the EU's ambitions under the European Green Deal. The consultation seeks input on the strengths and shortfalls of the existing policy, with a view to possibly preparing an updated approach.
In aging Europe younger generations will play an important role in facing and addressing these challenges and creating innovative solutions towards more sustainable, green growth.  Young leaders of today have started to demand more from policy makers and officials, rightly so. They demand for a seat in the table. How does this correspond in the northern region where different interests meet?
In this workshop we will give young people of the European Arctic a driver's seat to hear their perspectives and views about economically and socially sustainable future.
Short description of the planned workshop:

The workshop will take place on-line 30th September 2020 at 13h- 15h30 CET. Language English.
Join Zoom Meeting
https://zoom.us/j/95260233521
Workshop is build-up with an introductory speech from each speaker followed by a panel discussion and Q&A /commenting session.  The workshop is moderated by Markku Heikkilä, Head of Science Communications, Arctic Centre, University of Lapland
The workshop is a part of the EUSBSR AF 2020 and the results will be presented at the Forum in October 2020 and published in a digital publication.
Responsible organisers:
City of Oulu with Arctic Mayors Forum, Regional Council of Oulu, Regional Council of Lapland, Arctic Centre -University of Lapland and International Barents Secretariat. Contact: Anne Rännäli-Kontturi, City of Oulu. mailto: anne.rannali@ouka.fi 
Speakers:

Tim Andersson Rask, Barentss Press Sverige, Former chair of Barents Regional Youth Council, Sweden
Juho Kähkönen, Student of International Relations, University of Lapland, Rovaniemi, Finland
Anni-Sofia Niittyvuopio, Chair of the Youth Council of Finnish Sámi Parliament, Karigasniemi, Finland
Ingvild Brox Kielland, Co-founder and owner of FLOW Coworking, Tromsø Norway
Julia Orluk, Baltic Sea Youth Platform, Gdánsk, Poland
Baltic Meets Arctic – Young People in the Heart of Sustainable Future
Youth representatives: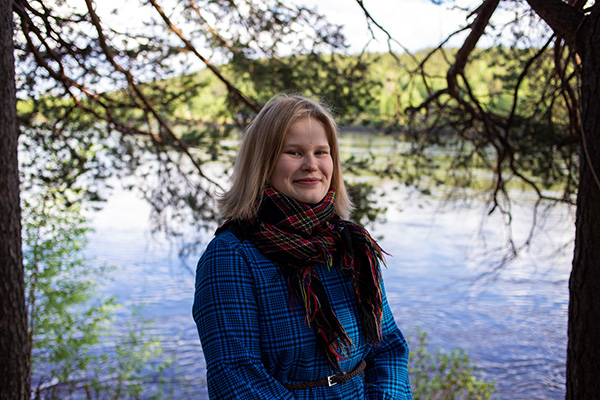 Ánne-Sofe Niittyvuopio
Nuoraidráđi ságadoalli / Chair of Youth Council
Sámediggi / The Sámi Parliament
Anni-Sofia Niittyvuopio is the chair of the Youth Council of Finnish Sámi Parliament. She works as accounts payable clerk in the energy industry and as a reindeer herder. She is an active on indigenous peoples rights and environmental issues. She is located in Karigasniemi, northern Finland.
www.nuor.fi / www.samediggi.fi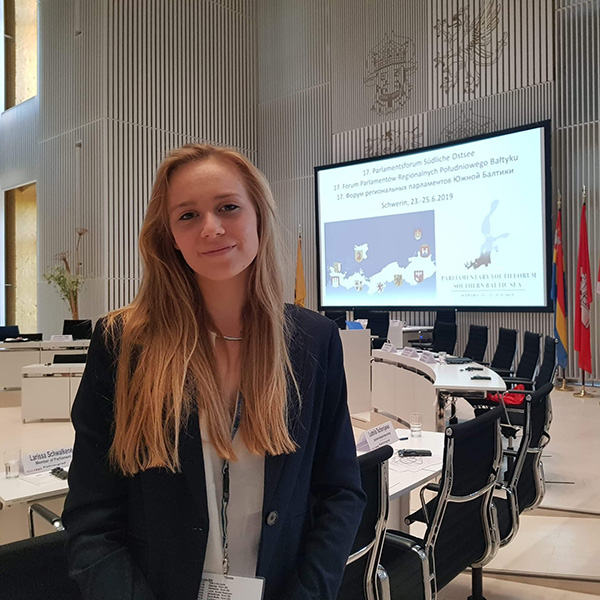 Julia Orluk
Euroregion Baltic Youth Board
Julia studies International Economic Relations at the University of Gdańsk, and for 2 years she has been a youth representative of the Pomorskie Voivodship and the chairwoman of the Euroregion Baltic Youth Board. She also leads one of the Advocacy groups at BSYP.  Julia has been involved in youth projects since turning 15, first as a participant in international camps and then as an organizer. She believes that young people have heads full of ideas and great willingness to act, but they need to be given a chance to make their dreams come true.
Tim Andersson Rask
Barents Press Sverige, former chairman of Barents Youth Council https://www.barentspressprojects.com/ / https://www.barentsyouth.org/
Tim Andersson Rask grew up in the Swedish mining town of Kiruna. A city filled with the variances of the Arctic, Space research, heavy industry, tourism, and the slow drain of youth. Later, in moving to Umeå he met the Barents Regional Youth Council and became its chairperson. The Barents Cooperation has since been his professional and as well as personal path. Today he works full time for the journalistic cooperation, Barents Press.
Juho Kähkönen
Student of International Relations at the University of Lapland
Born and raised in the north, Juho is active in several Arctic matters. As a student of International Relations at the University of Lapland he focused on climate change adaptation and mitigation in the Arctic. Juho works in the Regional Council of Lapland and serves as a secretary in the Arctic Society of Finland."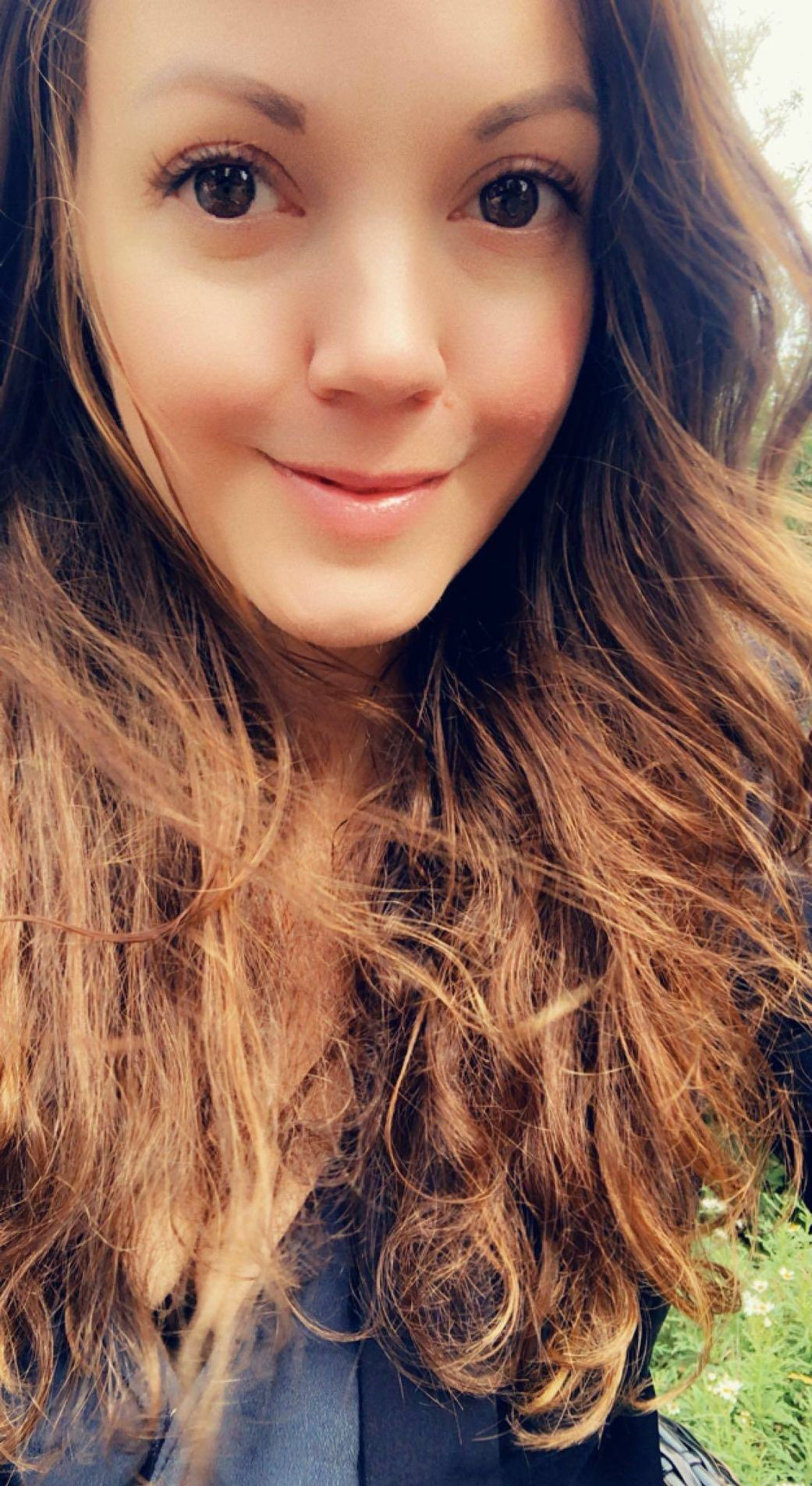 Ingvild Brox Kielland 
Co-founder and owner of FLOW Coworking, Tromsø Norway.
For the past five years Kielland has been an entrepreneur and working on multiple projects to evolving the entrepreneurial ecosystem in Northern Norway. The last 1,5years she has been project managing a youth/young adult mobilization project in the region. The project focuses on gaining insight into young peoples (18-34years old) preferences, thoughts and wishes so that decisionmakers can make better choices for the future of the region. In addition, the project aims to get more young adults actively involved in development of the north and encouraging them to take an active part in creating a democracy for the future.
Moderator: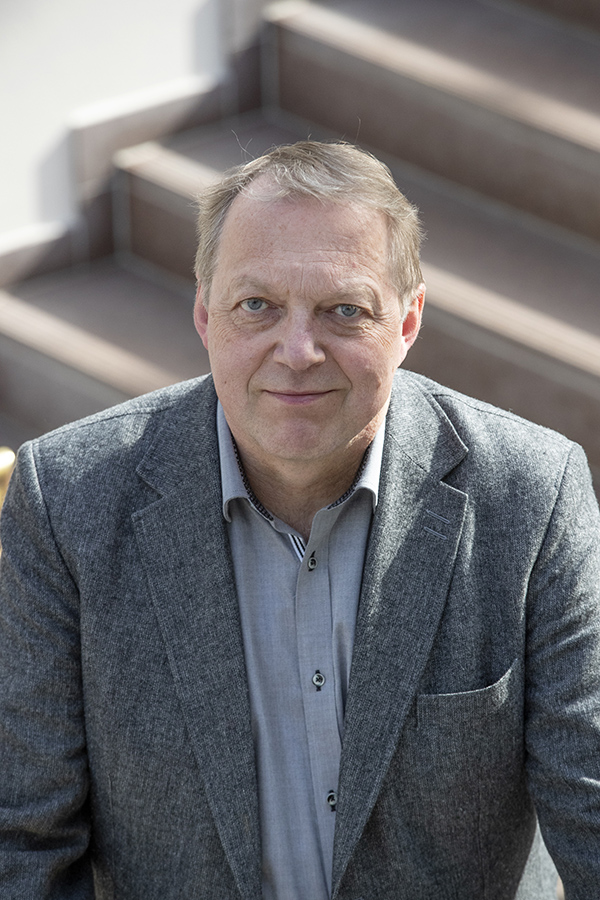 Markku Heikkilä
Head of Science Communications
Markku Heikkilä works as the Head of science communications in the Arctic Centre, University of Lapland. As a former journalist and a founding member of Barents Press International, he has keenly followed the developments in international Northern and Arctic co-operation from its early stages. He has written several books on these topics. At the Arctic Centre, his science communication work includes popularizing Arctic information for various audiences and participating to Arctic related policy work and stakeholder contacts. He also leads the international biannual Rovaniemi Arctic Spirit conference.