Cultural well-being seminar, 14th of April 2023
Nordic Art Hotel Lasaretti
Join us in learning about recently developed methods, research, concepts and personal experiences which illustrate the multiple positive effects art and nature can have on health and mental health. You can also experience these effects firsthand in workshops given by our keynote speakers.
The seminar is co-organised by three projects funded from the European Social Fund:
The Culture Experience Guides, managed by the City of Oulu
Lähde! Inclusion through Art, managed by Pohde Wellbeing Services County of North Ostrobothnia
Henki ja elämä – Luonto toipumisen lähteenä, managed by Mielenvireys ry., a mental health organisation based in Oulu
Register for the seminar and workshops here. Registration closes on the 31st of March, 2023. The event is free of charge. Please note that the seminar will be held in English.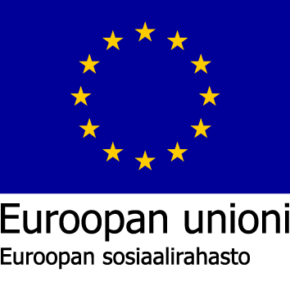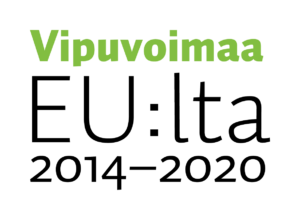 Schedule for the day

8:30-11:00
Pato-sali and Puisto-sali
8.30-9.00
Morning coffee
8:50
Traditional Finnish rune singing (runolaulu) by Irma Heiskanen during coffee
9:00
Welcome words
9:10
Keynote 1,  Heidi Ranta: Insights from the guiding artist concept journey /
Lähde! Inclusion through Art project
9:45
Keynote 2,  Keynote 2, Liz Atkin: Journey to recovery and advocacy through art
10:15
Break
10:30
Keynote 3: Keynote 3, Valdur Mikita: Biophilic creativity
11:00
Questions and comments to keynote speakers
12:00-13:00
Lunch break: A buffet lunch is served at Hotelli Lasaretti for 13,00€
13:00-15:20
Pato-sali / Puisto-sali / Linna-kabinetti / Ainola park
13:00-14:00
Workshops round 1
14:20-15:20
Workshops round 2
15:20-16:00
Afternoon coffee and rounding up the day/ Pato-sali and Puisto-sali
Keynote speeches in the morning
Keynote 1, Heidi Ranta: Insights from the guiding artist concept journey  
A guiding artist is an artist who works with clients of social and health care units for a long time, for at least six months.  The guiding artist plans, directs and organizes empowering art activities that allow clients different methods and perspectives to meet and deal with issues that affect themselves. The guiding artist activities have been tested and developed in the northwestern region of Northern Ostrobothnia for six years. Now the functions are gathered in Lähde! manual, which serves as a model for hiring an artist for use in the public sector.  
In her speech, Heidi Ranta, guiding artists on the Lähde! Inclusion through Art project, describes the benefits and opportunities of the guiding artist concept through insights made in compiling the manual. 
Keynote 2, Liz Atkin: Journey to recovery and advocacy through art 
Liz Atkin is an artist and educator. Her keynote will outline her journey from mental health crisis to recovery and advocacy through art, harnessing her lived experience to help others find a creative voice. An experienced facilitator, Liz teaches in educational and clinical institutions in the UK and worldwide, working with schoolchildren, health professionals, medical students, teachers, recovering addicts and prisoners. 
Keynote 3, Valdur Mikita: Biophilic creativity 
Many people intuitively feel that being in nature is associated with a stronger state of inspiration. Conditionally, people can be divided into biophilic and universal creators. The first feel that they must be in constant contact with nature, for the others it is not necessary. So-called biophilic creators often have their own well-established practices for inducing a state of inspiration. It is now fairly well known that exposure to nature is associated with both better mental health (lots of research, strong link) and probably better mental abilities (little research, weak link). But we can be sure that very interesting causal relationships will be discovered in this last area as well in the coming years. In the lecture, we try to open the profile of the biophilic creator type and share personal experiences with each other.  
Workshops in the afternoon 
Workshop 1: Jane Remm, Different perspectives to Ainola park 
The workshop will focus on sensing, actively engaging and reflecting the environment in the Ainola park. We will sense the park with different senses and from different perspectives – close-ups and eyes closed, listening and touching – and will draw what we noticed. Drawing is a perfect way to focus, raise one's attention and engage with the environment. We try to notice the plurality of inhabitants in the park and imagine their perspectives to life, considering their Umwelten. The drawing-walk will be accompanied by a discussion about different perspectives to life, possibilities of interspecific communication and co-creation with other species. For sure, recognizing the importance of co-existence with other species will also benefit our mental well-being.  
Workshop 2: Liz Atkin, Charcoal collaborative drawing  
This workshop will focus on drawing with charcoal. Inspired by nature, our drawings will take inspiration from the afternoon walk in Oulu. The process-led session will explore texture, touch and motion, with mindful approaches to mark making from small to large scale, culminating in a collaborative drawing.   
Workshop 3: Valdur Mikita, Nature and synesthetic experience 
A person can go to the forest in very different ways: for example, as a Sunday walker, an athlete, a nature observer, a photographer, a passionate mushroom lover – there are many possibilities. But you can also go to the forest as a synesthete – this experience is very intriguing. Synesthesia is one possible entry point into the so-called magical forest, where a person perceives the surrounding environment in a fundamentally different way, as happens, for example, in the case of an aesthetic, religious, transcendent or mystical experience. Synesthesia is one of many ways to describe biophilic creativity. Synesthesia is a mental disposition in which the senses tend to get confused: a person associates letters, words or dates with certain colors, sounds can cause visual sensations, etc. For example, mirror synaesthesia is characterized by experiencing the surrounding environment as different bodily sensations (various movements and feeling sensations, warmth and flow, etc.). In the seminar, we will look at some examples and try to reach some intriguing theoretical generalizations.  
Workshop 4: Heidi Ranta: Empowering art workshop on joy and the meaning of joy 
Come and feel empowered at dancer/dance pedagogue Heidi Ranta's workshop that includes movement and painting. Here you can dive into your own body and mind in a gentle and permissive atmosphere. Through one's own inner movement one gets to know joy and its meaning in one's life. Movement and dance are channeled into an intuitive painting, after which there is time for discussion and sharing of experiences. You can come to the workshop as you are. You don't need dancing skills, it's enough to be present to yourself. 
Who's who
Liz Atkin is an artist and educator. She has Compulsive Skin Picking, a complex physical and mental disorder, but reimagines the body-focused repetitive behaviour and her experiences of anxiety into drawings, photographs, and performances. Liz is a mental health advocate and raises awareness for the disorder around the world. She has exhibited and taught in the UK, Europe, Australia, USA, Singapore and Japan. Her artwork and an archive of her advocacy for skin picking is held by the Wellcome Collection, London.  Before the Covid-19 pandemic, she gave away more than 18,000 free #CompulsiveCharcoal newspaper drawings to commuters on public transport in London, New York, San Francisco, Singapore, Cologne and more.  
Liz is an ambassador for The Big Draw, the world's largest drawing festival, focusing on the role of creativity for health and wellbeing. She teaches art, set design and drama to all ages and abilities, and works in therapeutic and educational settings such as schools, hospitals and hospices, prisons, arts venues and universities. She received the Unstoppable Spirit Award for Outspoken Advocacy at the TLC Global Conference for Skin Picking and Hair Pulling Disorders in San Francisco in 2018, and was a finalist in the Janey Antoniou Award with Rethink Mental Illness in 2018. Her work has featured on TEDx, BBC News, Women's Health, Huffington Post, Mashable, Channel News Asia, iNewspaper, The Metro, AlJazeera and more.    
Valdur Mikita is a freelance writer in Estonia. He has studied biology and semiotics at the University of Tartu. His books "The Linguistic Forest" and "The Art of Listening to Chanterelles" have also been translated into Finnish.  
Heidi Ranta is a multi-professional in the field of dance in teaching and performing. She has also made a career with people with special needs. She works as a Guiding Artist in the project Lähde! Inclusion through Art and thinks that meeting people with a smile and kindness is her superpower. Heidi thinks that the most important thing in movement and dance is the interplay of mind and body. She doesn't take dance or life too seriously, dancing should be fun and life an enriching experience. 
Jane Remm is an artist, art teacher and the lecturer of art didactics at Tallinn University. Remm's recent work focuses on representing non-human nature in visual art. She is interested in the possibilities of understanding and interpreting the experience of other species, communicating with them, expressing the plurality of subjectivity, and translating the bodily experience of nature into verbal and visual language. 
Jane has studied at Tartu Art College (1996 – 1999), University of Tartu, Department of Fine Art (BA 2003), majoring in painting (BA 2003) and the Estonian Academy of Arts in the department of interdisciplinary arts (MA 2007). She is currently a doctoral student in the Estonian Academy of Arts. She has participated at exhibitions since 2003, having had several personal exhibition and taken part in numerous group exhibitions and projects in Estonia and abroad. Works in collections: Tartu Art Museum and private collections. 
The Cultural Experience Guides project, Henki ja Elämä – luonto toipumisen lähteenä project and Lähde! Inclusion through Art project are all funded from the European Social Fund by the Centre for Economic Development, Transport and the Environment of Northern Ostrobothia.