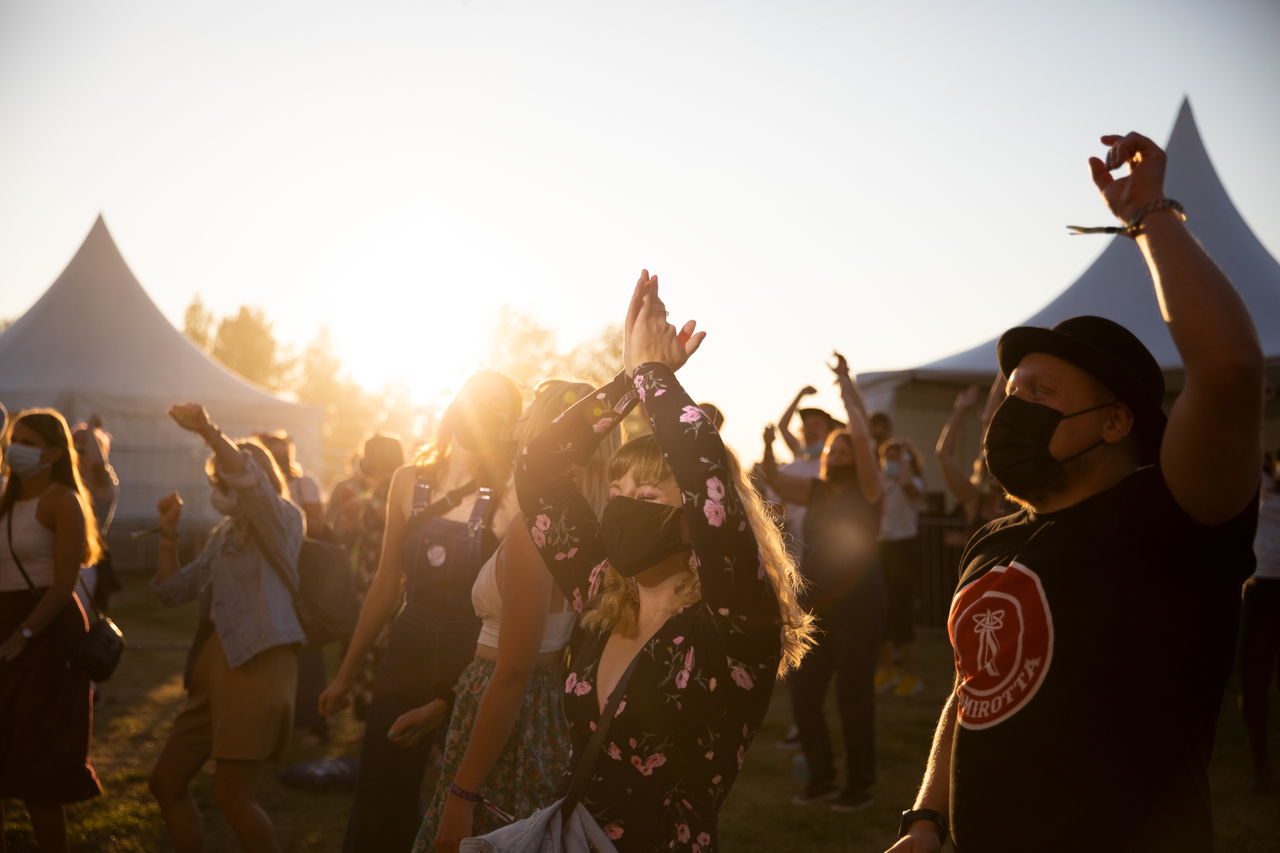 Oulu is on the cusp. We could settle for being a tame municipal city on the fringe. Or we could go Wild. We choose Wild.
With Wild City we bring wildness into the city by celebrating the wilderness around it. Creating a new cultural approach with our unique northern vibe. Oulu as a cultural laboratory, going wild for Europe.
What exactly is a creative city in the middle of the wild nature? What is a lively, creative village? How do art, subcultures and creative spaces fill emptiness, silence and darkness?
BidBook (pages 22-35)
Programme lines
Each of the three programme themes include programme lines which enable us to group connected projects together to maximise synergy and impact.
Art Takeover!
Meet the buzz. Dancers, circus, poetry and artwork taking over the city. Art might surprise you as a spectacular event or when you walk into a grocery store. It tunes you into creativity at your workplace, makes you smile on a busy day.
Creative Villages
The Creative Villages programme line reshapes the city and its cultural climate by adding places for creativity in the urban space.
Stream to the future
True and sustainable cultural climate change begins with children and young people. Our schools and cultural services will collaborate to seek solutions to future challenges at the crossroads of art, science and technology.
Urban Boost
The Urban Boost programme line gives young people the opportunity to build the future on their own terms and to challenge out-dated practices.
Results from "Kaunas – European Capital of Culture 2022" indicate a successful year and a solid recovery from the pandemic with record visitors. Having attracted over 2 million visitors in 5 years, "Kaunas – European Capital of Culture 2022" can be named among the...