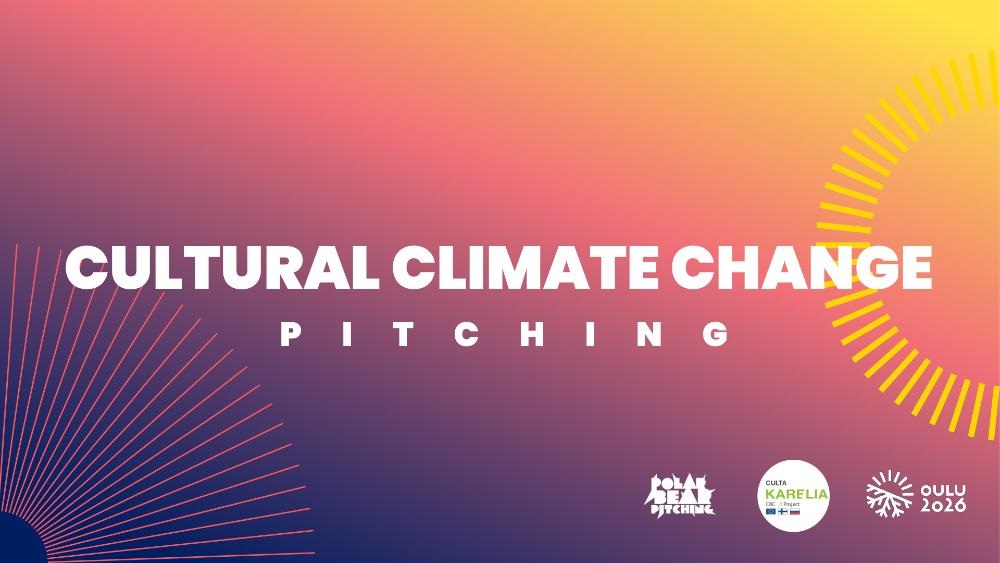 A pitching competition for cultural actors, communities and businesses is organised on March 12 by Oulu2026 and CULTA Project from the Oulu University of Applied Sciences. The pitching competition seeks for solutions that enhance Cultural Climate Change – the main goal of Oulu's bid for the European Capital of Culture. How can we make Oulu and other cities better places to live by the means of culture?
Usually in Oulu sales pitches have been held from the freezing ice hole but Cultural Climate Change is about warming cold cities with culture. Thus, culture people pitch their suggestions from the benches of a cultural sauna and the pitching language is English so the international jury members can understand as well. The best proposal will get 2026 euros to realise the proposal.
The pitching on March 12th at 17:30 at BusinessAsema
Pitching rules:
– You can entry to pitch as an organisation, a company or a private person
– The pitch speech must be presented from the sauna. Otherwise, the presentation can be visualized by creative means and assistants can be used. Your creativity is the only limit.
– Maximum 3 minutes
– Language: English
– Prize for the best pitch: 2026€. The prize should be invoiced, so you will need a VAT number (Y-tunnus) for invoicing.