International Day of Democracy is celebrated on 15th of September. On this day, Sitra, in partnership with Timeout Foundation, launches the Democracy Challenge to libraries. The goal of the challenge is to make Timeout dialogue method better known in Finnish libraries, and to assist libraries, who have statutory democratic duties, in utilising Timeout. Oulu City Library took a head start to the challenge by organising a discussion, Young People as Cultural Climate Change Creators, in partnership with Oulu2026.
Five young people from Oulu came together for a discussion on how young people can serve as Cultural Climate Change creators. The conversation was led by Hanna Jakku.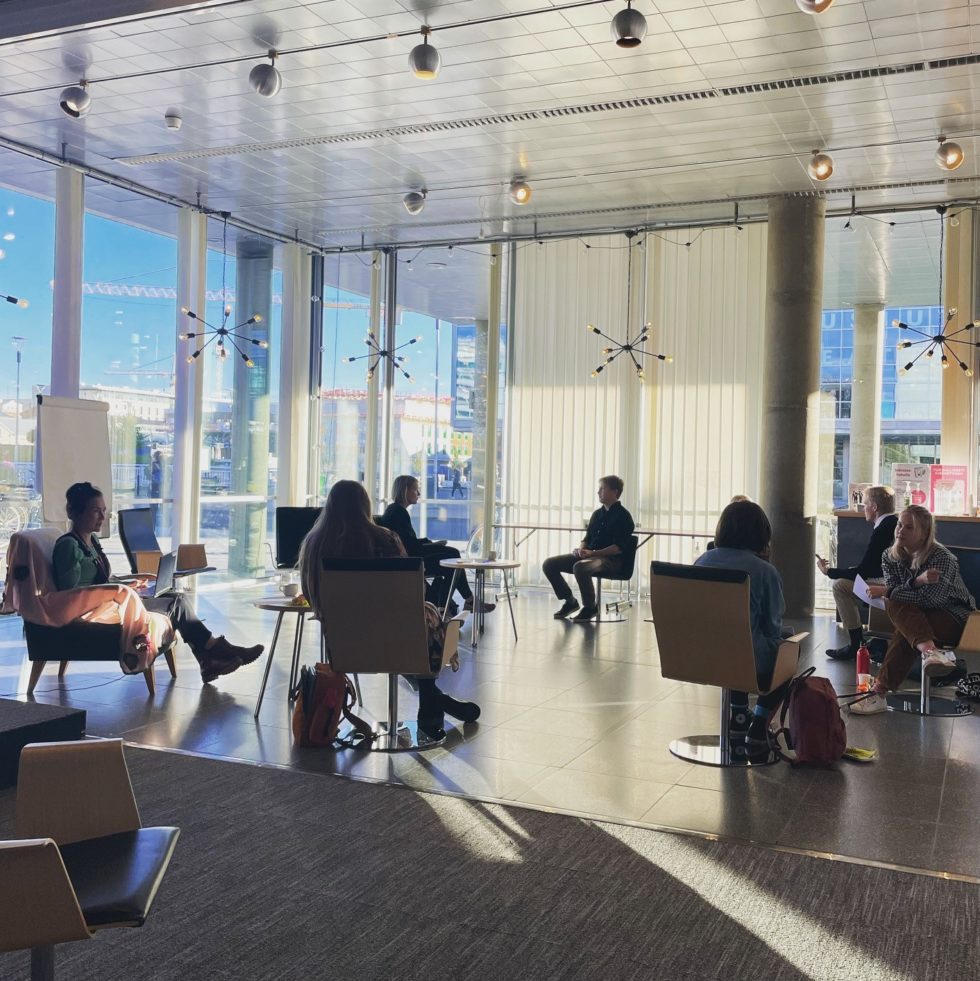 The young people highlighted that the Capital of Culture title is a wonderful thing, and that it should be visible in the everyday life of citizens in the form of events and participation. They suggested that the city could, for example, offer spaces for residents' own exhibitions and performances.
The explicit message of the young people was that the citizens should feel like they own the Capital of Culture title themselves, and that everyone should have the right to take part in the way they wish to participate. For young people, they hoped influence over the planning and implementation of the programme so that it will really be their thing.
The young people wish for more buzz to the city. Their amazing ideas on how to create liveliness and culture for all in Oulu are listed below. Their ideas will be taken into account in the Oulu2026 programme planning.
Streets could be closed from traffic and make more room for restaurants. More live music to the restaurant terraces. Let's give more opportunities to young artists.
There could be an arts market in the market square where anyone could sell their products.
Every schoolchild experiences something different to everyday life annually. It would be good if children would be able to go out and experience.
Culture to the edges of the city, for example art trails in forests and murals on walls.
Schools, residents' houses and other operators in the area could create their own environmental art, if they were given the resources.
Publish documentaries about Oulu's cultural life where people are telling their own stories.
Oulu2026 could make it possible for young people to produce cultural events.
Outdoor theatre behind the theatre and movies to parks.