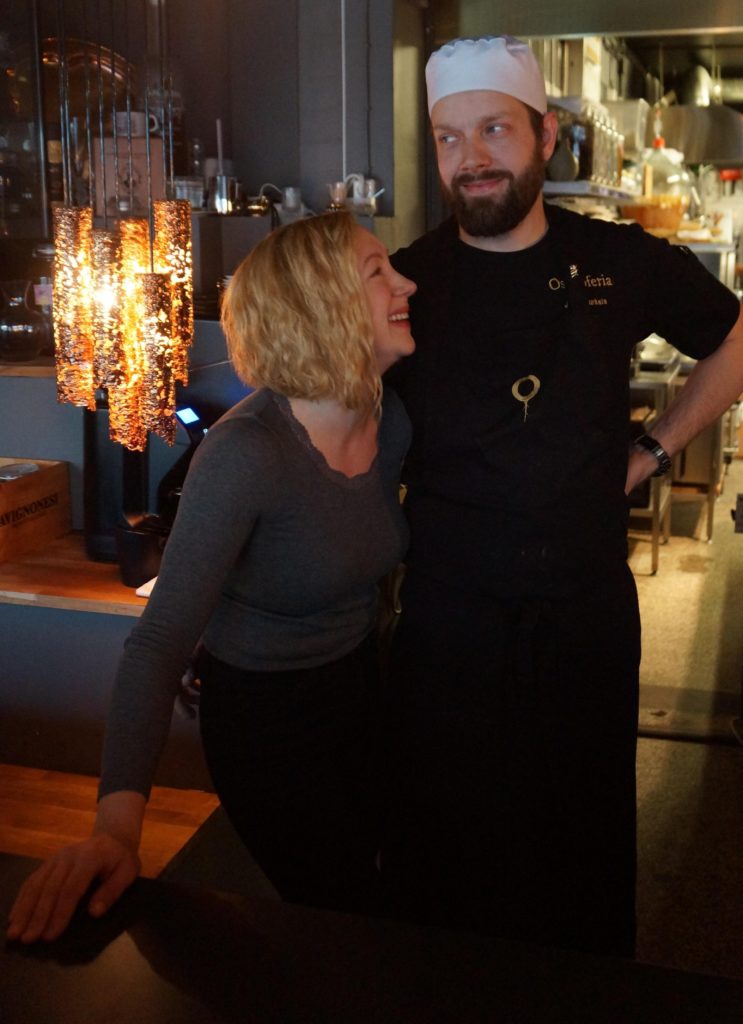 Jenny and Jussi Kurkela are restaurateurs from Restaurant Ostroferia. Ostroferia offers food made from local ingredients, prepared handmade with high quality from beginning to end.
Jenny and Jussi, how does your life look like and feel now, during these exceptional times?
"The Year 2020 has been a varied year. Mother nature has taken but also given: the mushroom and berry harvests for this year were superb. The year has also provided opportunities to develop, both as a human and a company."
How does Oulu look like through your eyes right now?
"Oulu is a city where everything is near: you drive 15 minutes from the city center and you arrive at a good mushroom area. Someone once said Oulu is a 20-minute city. You can get everywhere in 20 minutes."
Oulu is bidding for the title of European Capital of Culture (ECoC). What makes our region the best candidate for the title?
"Our region has a unique infrastructure and ingredients; everything is here, no need to travel far away in search of ingredients. We are surrounded by nature, the countryside, and bodies of water. Closeness to nature opens the mind and gives room for one's thoughts to develop. Here we are not in too much of a hurry anywhere."
Send your regards to the Oulu of 2026, when we are the European Capital of Culture
"This is just the beginning and we get to deal with real things ❤️."