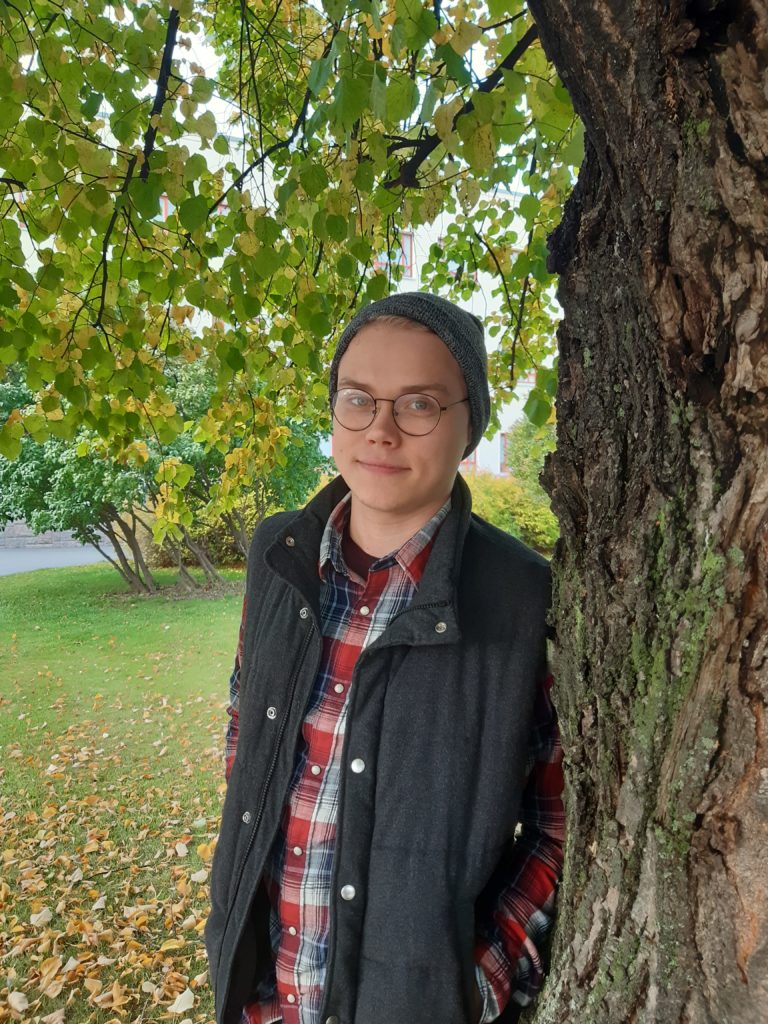 Aapo Rautio, 20, is an air guitar player, musician and filmmaker from Oulu.
Aapo, how does your life look like and feel at the moment, during these exceptional times?
My life during this exceptional situation has been surprisingly normal. I have had a lot of time to carry out and plan different projects. Most likely a new short film will be released by the end of the year.
How does Oulu look like through your eyes right now?
Oulu is my home. It feels open and peaceful, but also lively. Connecting the proximity of nature to the urban setting as well as to the traditional cityscape is the heart of Oulu. And of course wonderful people complete it.
Oulu is bidding for the title of European Capital of Culture (ECoC). What makes our region the best candidate for the title?
Oulu would make a great ECoC because there is still a lot of work needed so that Oulu could reach its full potential. Culture should be near us instead of us having to find a way to reach culture. Youth should have better opportunities to fulfill their dreams. Oulu should be as good as it can for the people who are here. These things are important for the Oulu2026 programme, and receiving the title of culture capital would help in developing these issues more efficiently.
Send your regards to the Oulu of 2026, when we are the European Capital of Culture.
Good luck to Oulu and its residents for the ECoC competition! Together we make the best possible Oulu of the future!