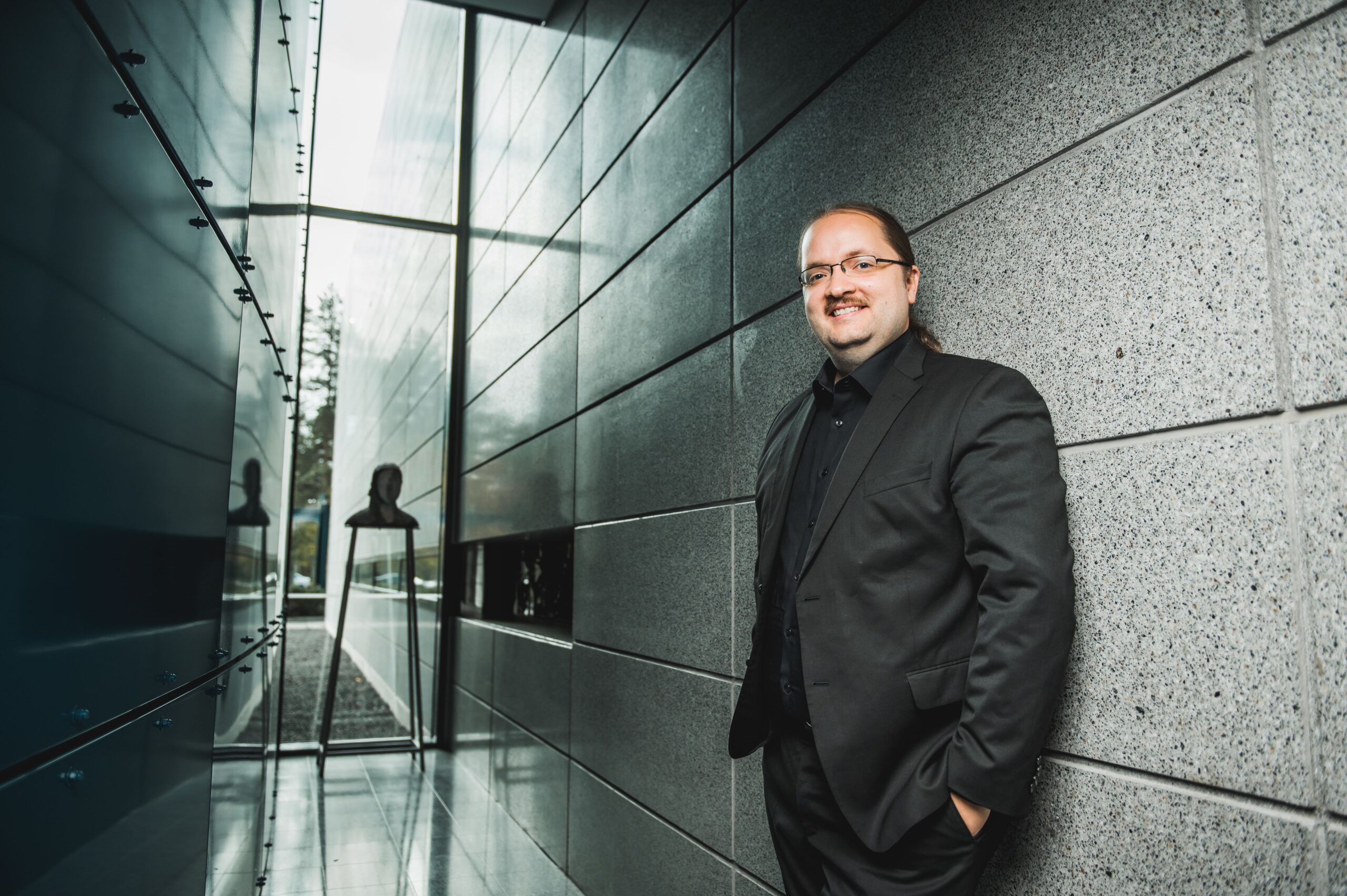 Our Cultural Personality of the Week is Kristian Heberg, a 33-year-old professional choir director from Oulu. Heberg conducts the Cassiopeia choir, Oulu Chamber Choir, and Oulun Laulu. In addition, he works as a freelance pianist and teacher across Finland. Kristian is also the artistic director of the Vaasa Choir Festival and is actively involved in several choral associations including Sulasol, the Finnish Mixed Choir Association, the Finnish Male Choir Association, and the Finnish Choral Conductors' Association as a board and committee member.
In the exceptional conditions of the past two years, he has also specialised in online training and music instruction as well as the tools and programmes suitable for remote music and choir instruction. Kristian has studied the field widely and is currently a student of music education at the University of Oulu where he has also served as an untenured teacher.
Oulu, together with 32 Northern Finnish municipalities, is the 2026 European Capital of Culture!How do you feel about that?
Great! I'm really looking forward to everything that this title will bring. I don't look at the opportunity only from the audience's perspective but also from that of music hobbyists and what this means for the resources available to them, and of course what this means for professional artists. All levels of activity and all sectors of art will probably benefit considerably from the Capital of Culture year.
What does our leading theme, Cultural Climate Change, mean to you?
Since we're living in these exceptional times, it naturally means raising the status of culture across the board but it also signals new ways of working. Many cultural operators are able to make their meagre resources go a long way but even these are usually really hard to come by. I hope that the Capital of Culture year opens the eyes of decision-makers and businesses to see how much can be achieved with very reasonable investments. This would be particularly important for securing sufficient income for us who professionally facilitate the cultural interests of the general public. One dimension of the cultural climate is also the collaboration between different cultural operators, which I hope will grow even stronger as a result of this year.
How do you find Oulu at this present time?
Oulu is just the perfect size in terms of demand, offering, and accessibility. There are the opportunities, the facilities, and the potential to create art and culture. Of course, there are still challenges with certain unhelpful attitudes and practices but I'm sure the Capital of Culture year will help address those. The cultural offering in Oulu is diverse and it seems to resonate with the audiences quite well.
How do you spend your spare time?
I tend to work even during my spare time, but I also have small children, with whom I spend time at home. The one thing that the pandemic has allowed me to do is to spend more time with my children than I'm usually able to. So there's always a silver lining! Otherwise, I enjoy building and fixing all sorts of things and making music that hasn't got anything to do with my work.
What will Oulu look and feel like in 2026?How do you think the Capital of Culture title will impact Northern Finland?
I'm sure the programme will be rich and I assume that the audiences will be hungry for all kinds of culture but also able to enjoy it to their hearts' content. The indirect impact through added publicity is probably felt nationally.
Photo: Toni Pallari