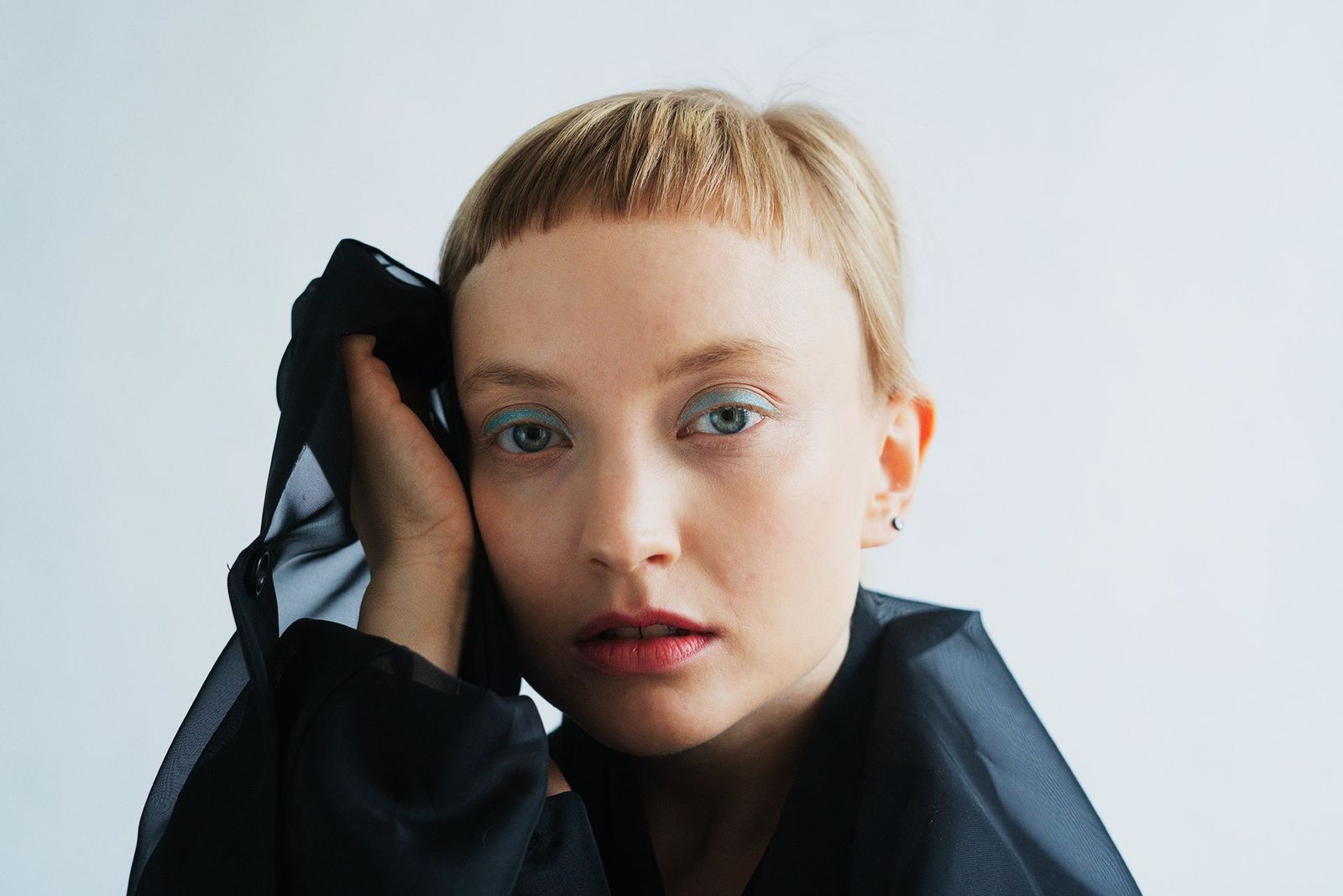 Our Cultural Personality of the Week is Nelli Milan, a singer-songwriter and producer. Music and writing songs are something Nelli has been passionate about from a very early age – it is a natural way for her to make sense of her experiences and the world around her. Nelli's path to becoming a professional musician has been long but determined and not without serendipitous turns: her career as a producer started because she felt she could not find a producer that would suit her style of music.
What are you up to these days?How do you spend your spare time?
January was a bit tough because of the coronavirus pandemic. I spent much of my time alone at home, and there's uncertainty about the future, gigs and so on, but happily spring is on its way. When I'm not working, I stream TV series, read books, hang out with friends, and go to electronic music gigs. Walking around in the forest is also important to me.
What does our leading theme, Cultural Climate Change, mean to you?
It means more attention and value for culture, new ways of working across boundaries. I'm originally from Oulu, and I follow the events in my old hometown closely. I feel my roots are firmly planted in Oulu. When I was still living in Oulu, I was involved in a lot of different things, and I'm proud and fascinated to see all these new things happening.
How do you find Oulu at this present time?
Oulu has so much going for it. There's so much unused potential. It's a vibrant university town with a rich tradition of underground art and culture. Oulu also has a wonderfully open and relaxed atmosphere, and at least the underground art circles welcome new artists from near and far with open arms.
What will Oulu look and feel like in 2026?How do you think the Capital of Culture title will impact Northern Finland?
I hope it injects even more energy into Oulu's cultural life! Perhaps the underground culture that I mentioned could be even better acknowledged and more artists could join forces across genres. I hope that the Capital of Culture title will bring new audiences to Oulu from even further afield to see our cultural achievements.
photo: Aleksi Kauhanen