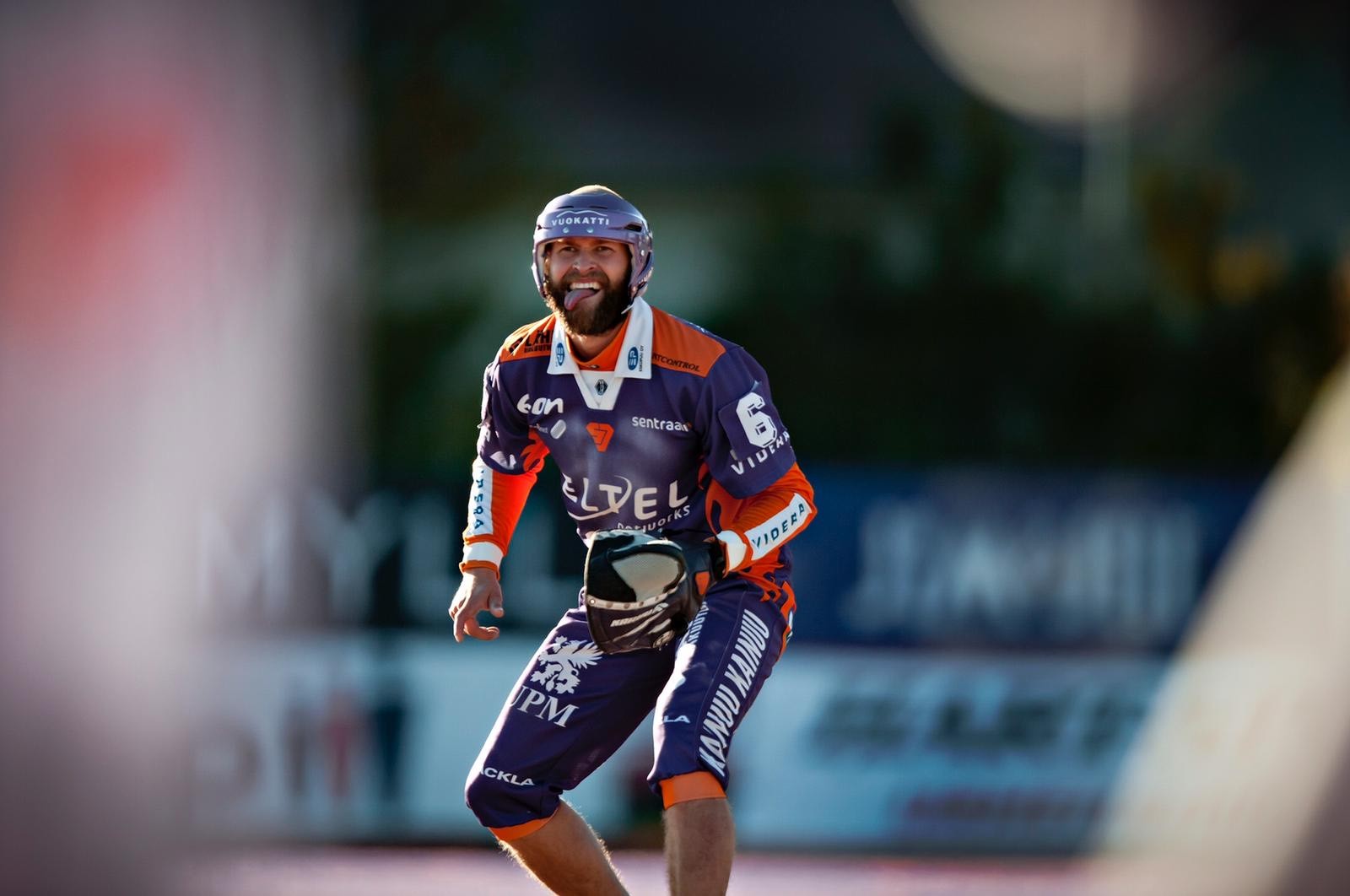 Our cultural personality of the week is Finnish Baseball player Jimi Heikkinen, a 39 year old entrepreneur and athlete originally from Vuokatti, who has spent the majority of his career playing on the Sotkamon Jymy team. Lighthearted and open-minded, Jimi has lived in Oulu for two years now and has made himself at home with the help of the city's rich cultural offering. He is now playing for the Oulun Lippo team, and is calling for cooperation between different cultural operators.
Oulu, together with 32 Northern Finnish municipalities, is the year 2026 European Capital of Culture! How do you feel about that?
As the 2026 European Capital of Culture, Oulu has a wonderful opportunity to show how life here in Northern Finland is, as well as what kind of elements our cultural climate consists of. Authenticity, creativity and originality are my words.
What does our leading theme, Cultural Climate Change, mean to you?
A human is a psychophysical entity. To me, culture means comprehensive wellbeing from both the perspective of psyche, as well as physicality. As an athlete, I see a lot of potential in Cultural Climate Change, for example in young people's different hobby opportunities and in preventing social exclusion. As an entrepreneur, I believe that Cultural Climate Change will show in the form of new partnerships, work opportunities, and the creation of jobs.
How do you think the Capital of Culture title will impact Northern Finland?
I hope the Capital of Culture title to create liveliness as well as surprising and vibrant combinations between people. The title will certainly refresh the reconstruction field after the silence forced by coronavirus thereby creating communality and participation in Northern Finland. This is something that the rest of Europe could learn from – why not the rest of Europe too.
The European Capital of Culture highlights the importance of collaboration between the Oulu2026 region and the rest of Europe. What can we learn from each other?
Finland is unique in many ways; nature, people, technological knowledge, growth development into new sectors… Reciprocity with the rest of Europe is in my opinion the sharing of versatile and multifaceted know-how, and refining them into one but without flattening the typical characteristics of each country.
What will Oulu look and feel like in the year 2026?
In the year 2026, Oulu will shine as a vital capital of Northern Finland. It has been formed into a community with idea rich networks, and is even more courageous about grabbing different collaboration opportunities. This will certainly be reflected in the cultural wellbeing of the whole city of Oulu.