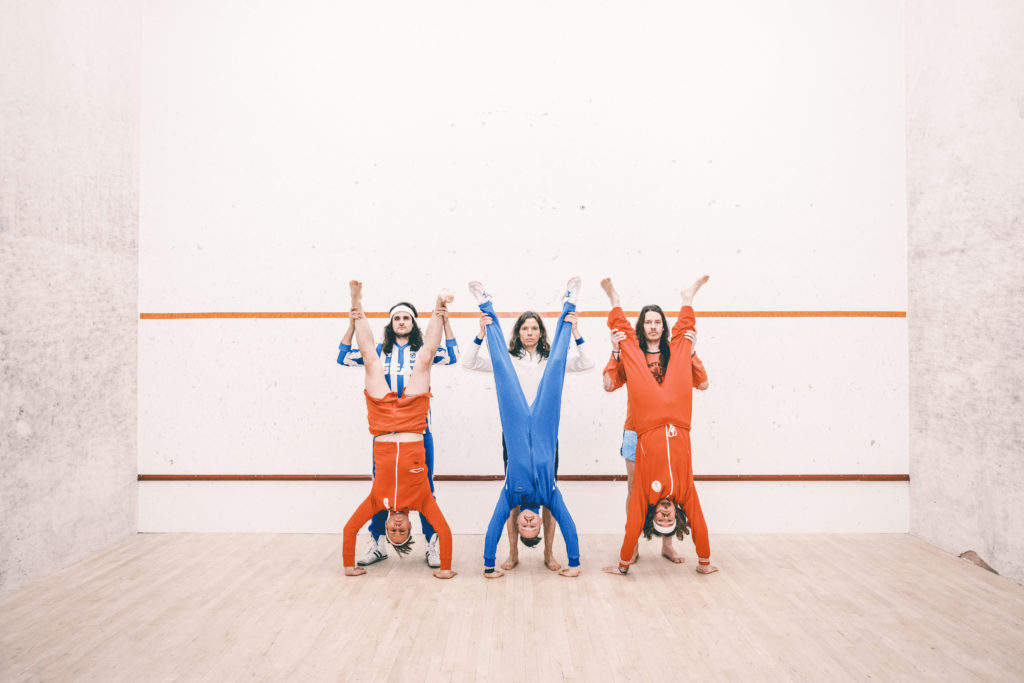 Our cultural personality series is still not returning to its familiar mould, as also this week we are introducing an entire band, Uusi Rakkaus, instead of one personality.
Uusi Rakkaus is a rock band consisting of six members: Niko Laamanen, Juha Pääkkö, Aleksi Kauhanen, Juuso Kumpulainen, Lasse Jauhola and Lasse Rasinkangas. The band from Oulu just released their debut single "Hullunkiilto", which was produced with the help of Mara Salminen, who has been working with for example Zen Café, and new songs are to be recorded during June. The sextet is enthusiastic about the summer and future gigs – and they have all already gone swimming after the winter, of course at Tuira's sauna raft!
Uusi Rakkaus, how does life look like and feel now during these exceptional times?
"Life looks bright, looking towards summer and the opening of the world. We have agreed upon gigs, are already practicing live performances and will record more new songs during June."
How does Oulu look like through your eyes right now?
"Oulu looks really lively, especially its cultural sector. The last year has afforded plenty of time for making art, and new bands/publications appear every week. There is a great level of competence and many active people in Oulu. It's great to be a part of this group."
Oulu, together with 32 other municipalities, is bidding for the title of European Capital of Culture (ECoC). Why would northern Finland be suitable to win the race?
"There has always come a lot of culture from northern Finland. Due to the remote location the culture is unique, and things develop in a close connection to each other. Oulu presents culture pervasively and by acknowledging the people behind the work. In Ouluian culture one can perceive simultaneously the high professional level as well as the laid-back attitude towards doing things, which is often associated to northern Finland. People come from smaller towns to live in Oulu, so this can be considered a meeting point of cultures."
What does our leading theme, cultural climate change, mean to you?
"Cultural climate change means for us the return of rock bands and band music, like it had never been gone in the first place! In these times there is a lot of talk about forgetting culture, but exceptional times have always had a similar affect in this respect. So we are excited to find out what the post-pandemic time brings with it."
Send your regards to the Oulu of 2026, when we are the European Capital of Culture
"Greetings and a lot of love from the entire orchestra. We are rock and we want to be that together with you!"
Image: Raisa Koskela