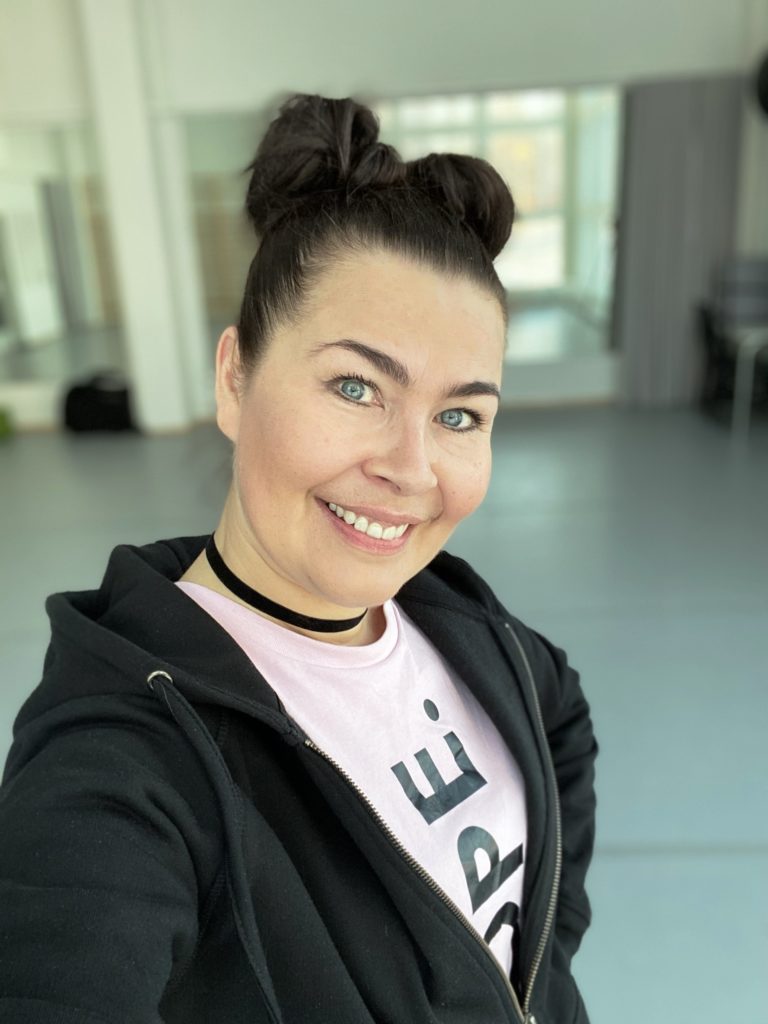 Our Cultural Personality for this week is Milla Korja, a dancer from Oulu and a dance teacher at the Oulu University of Applied Sciences. In addition to her main job she works as a freelancer in the dancing field and consumes a lot of culture also in her freetime.
Originally from Hollola, Korja moved to Oulu in the 1990s and immediately became infatuated with the city, although the move initially felt like a "huge personal cultural climate change". Korja graduated with a master's degree in dancing in California in 2003, and although she spent years abroad as well, she has lived in Oulu already for 25 years.
How does your life look like and feel now during this exceptional time?
"Just one week ago I noticed being delighted as I realized how lucky I am to still be able to work several hours per week with extremely motivated dance teacher students. Dance is one of the special fields at the university of applied sciences that is based on craft, so we have been allowed to work in small groups during the second covid wave. Working in contact teaching at the dancehall gives you a lot of power. At the same time, I'm sad for many friends and colleagues because some of them have lost almost all of their income due to the plight of the cultural sector. I really hope that soon we get to enjoy live culture again. In recent times I have really enjoyed long walks in the beautiful delta sceneries of Oulu. Great illuminated bridges, dams, the theater and other buildings bring happiness and beauty to people during the winter time, not to mention the richness of the summer scenery."
How does Oulu look like through your eyes right now?
"At the moment we live in a strong state of fermentation with an unpredictable epidemic. However, I believe that operators in the cultural sector are working towards a future that will be stronger than ever before. This exceptional situation has been utilized to take a break, to ponder working methods, to come up with new ideas and to develop new ways to experience culture. Oulu has many diverse operators in the cultural field who have plenty of ideas and who strongly defend the diversity of culture."
Oulu, in collaboration with 32 other municipalities, in bidding for the title of European Capital of Culture (ECoC). Why would northern Finland be a suitable ECoC?
"From a Finnish perspective, Oulu is the best and the right candidate for the Capital of Culture. We are a northern option, crazy in a good way, and an original and innovative city. Together with the other municipalities we can provide both locals and tourists with original and brave cultural experiences. Especially now during this exceptional time the importance of culture and mental well-being are emphasized. People need and yearn for the mental resource that culture provides them; it's a basic necessity, like butter on bread."
What does cultural climate change mean to you?
"For a long time, Oulu has been profiled mainly as a technology city. It's great to see that culture, and the mental well-being that comes with it, are seen as equally important resources for humans. This is long-term sustainable thinking that will bear fruit over generations. The cultural field develops communality, which is one of the most important uniting aspects for an individual. For this reason, I hope that cultural climate change offers empowering experiences for all locals as well as for visiting tourists.
Oulu is known for its diverse and abundant dance know-how. I hope that cultural climate change can utilize this specialty and the possibilities of dance as a borderless form of expression through physicalness, encounters, touching and cultural tolerance."
Send your regards to the Oulu of 2026, when we are the European Capital of Culture
"Let's be a brave, vigorous, innovative and genuinely original cultural capital 2026. Let's create a diverse cultural environment together, one that we can be proud of.
When we enjoy ourselves in the future Oulu, our visitors will enjoy themselves as well!"
Photo: Milla Korja