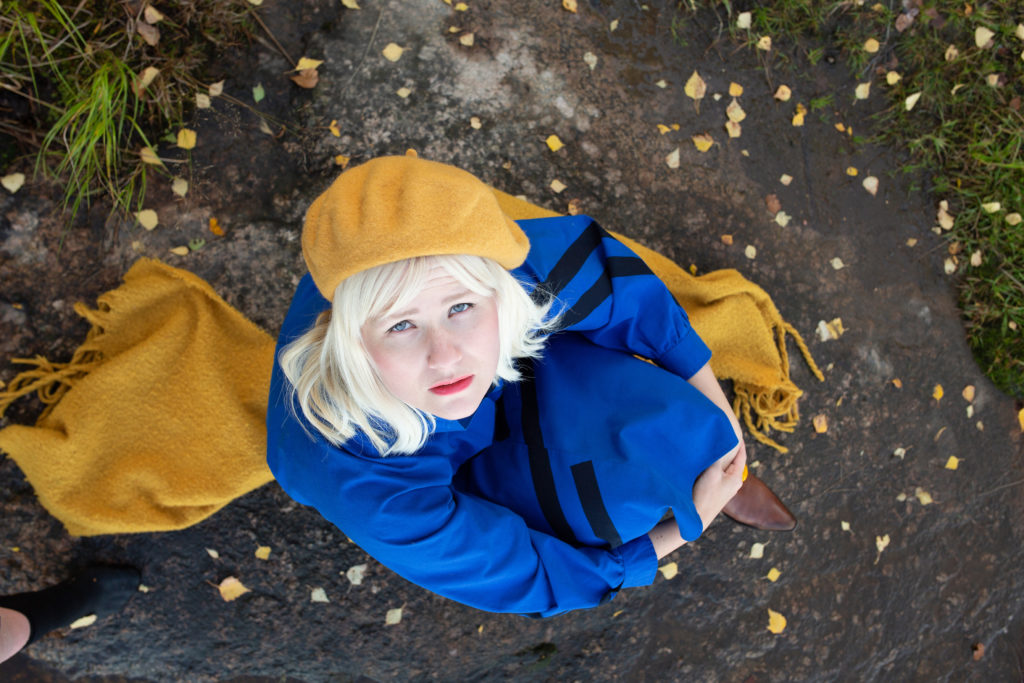 Our cultural personality of the week, Emilia Aarnio, is living exceptionally exciting times right now: the 35-year-old singer-songwriter, music teacher and entrepreneur from Oulu will publish her first solo album at the end of April.
The owner of the Tarkkis 14-vintage boutique in Heinäpää has toured as a musician for over 15 years in addition to teaching music. Striving towards her own goals and the energy from that help her keep going – also during these difficult covid pandemic times.
Emilia, how does your life look like and feel now during these exceptional times?
Life, of course, feels very exciting due to the upcoming publication of my debut album! I feel that years of studying and working will be rewarded soon and, indeed, the meaningfulness of my life and work have become important to me.
For the last couple of years, I have actively strived towards achieving my dreams and that has given me a lot of power and new energy. At the same time, I feel quite distressed about these exceptional times because most of my income has dried up due to the coronavirus pandemic.
How does Oulu look like through your eyes right now?
In the eyes of a cultural worker, I see Oulu as a good place to live, to be and to work. There is a very diverse and lively cultural scene here, which we should get back on track as soon as possible, before small entrepreneurs, musicians and artists lose their last drops of income. I want to create more activity, light, joy and interesting collaborations between different operators to add colour to the city culture.
Oulu, together with 32 other municipalities, is bidding for the title of European Capital of Culture (ECoC). Why would northern Finland be suitable to win the race?
People are genuine here and believe in what they do. We do things with heart and passion, supporting one another. There is a lot of potential in Oulu and possibilities to study, and the advantage of a small city is that it's easy to network, as long as there is courage to open one's mouth in the right place.
What does our leading theme, cultural climate change, mean to you?
It means a lot to me! In my opinion, culture should be supported and invigorated with different projects and events. Pop up is the phrase of the day: culture lives in shared moments and it changes all the time and looks like the people who construct it.
I couldn't live without music and culture, and in my small boutique I organize art exhibitions, small live gigs (when they will be allowed again soon hopefully), atmospheric customer evenings and jewel forgeries.
Send your regards to the Oulu of 2026, when we are the European Capital of Culture
Oulu, you have everything that is required from an interesting capital of culture! Believe in your dreams and realize them one at a time, then others will notice you too and will want to come to admire and experience the results of your hard work! <3
Image: Anni Aarnio