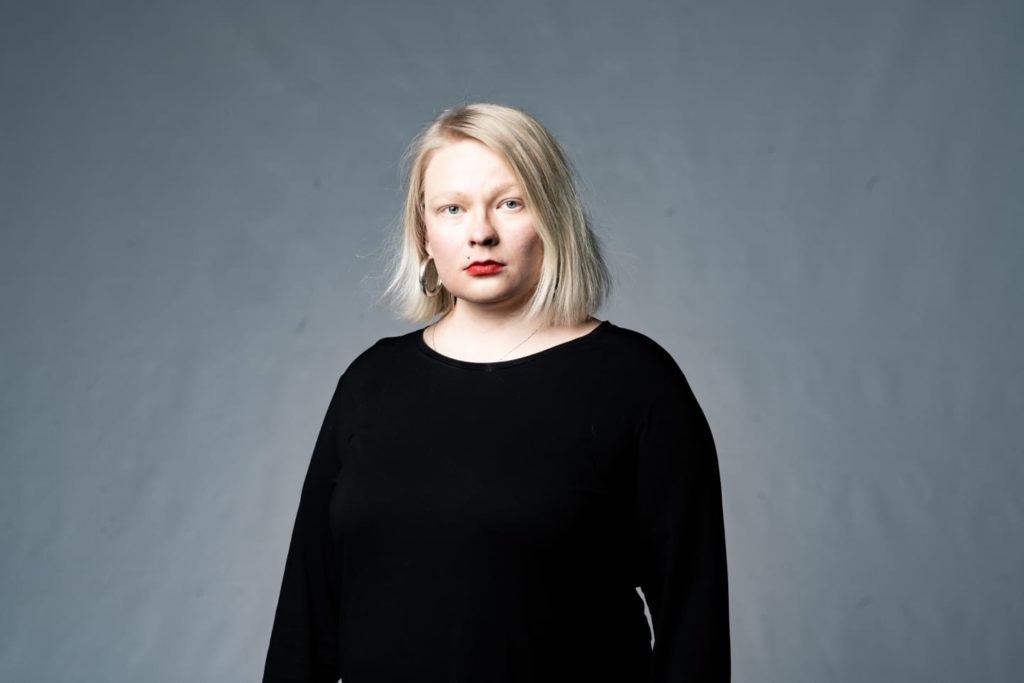 Eeva Maria al-Khazaali is a poet and a screenwriter for indie movies and she is currently writing a feminist autofiction. She has studied arts in Great Britain and creative writing in Finland.
How does your life feel now during these exceptional times?
I started my current full-time job in the organization field right at the beginning of the pandemic. I  have done most of the work that is normally done at the office from home now, according to the recommendations for long-distance working, just like I do my own artistic work in any case. The work has been rewarding. Despite that, life feels a bit halted because social contacts have been restricted a lot and it has not been possible to organize events. Caution is related to everything. This time will be remembered in history as exceptional.
How does Oulu look like through your eyes?
Oulu looks like a city that has a lot of potential. Although the education for the field of arts here offers only very limited options, there are plenty of artists and experts in the field of arts. This brings light even to the dark times. Unions, organizations and societies are doing their best and the transition from local live events to national or even global events has partially been successful with know-how from Oulu.
Oulu is bidding for the title of European Capital of Culture (ECoC). What makes our region the best candidate for the title?
Oulu has a lot of know-how and a good spirit. Oulu has exceptional know-how in the fields of arts and culture. We have a great Oulu's House of Literature, the events organized by it, the Botnia-prize and many other organizations or operators who produce events. In addition, there are many young, rising voices in the region, such as Loska-zine. For a person who has come to Oulu from elsewhere, the photography and movie and video production have proven to be top quality.
What does cultural climate change mean to you?
To be fair, I searched for the definition of the concept for a while. Sometimes it feels that realizing these kinds of things is difficult precisely because of the conceptualization. The concept of cultural climate could be unwrapped from several viewpoints: the position of minorities and their possibilities to create culture could be considered. The diversity of culture and noticing this diversity, equal opportunities to create art and culture, make it visible and to express oneself are important things. Referring to the previous, I wish everyone had the same opportunities to display their culture. My other point of view is thankful: the possibilities of rural areas to consume culture are increasing thanks to increasing digitalization. There is a lot of work to be done.
Send your regards to the Oulu of 2026, when we are the European Capital of Culture
More, bigger, more and do it bravely!
Photo: Isabel Andersson