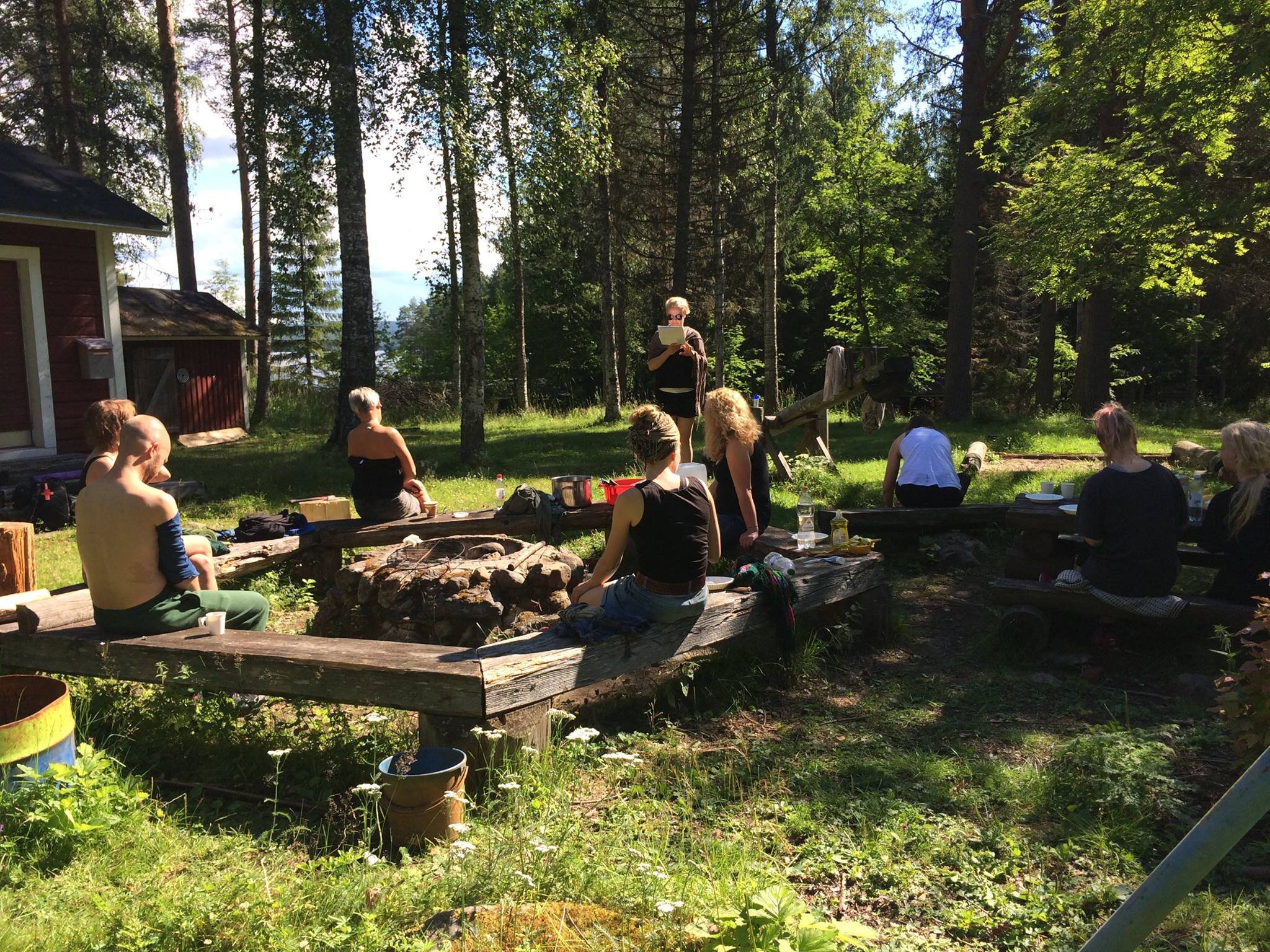 Our Cultural Personality of the Week is the Vaara Collective. Vaara is an independent team of practitioners and artist collective in the performing arts from Kajaani, active since 2014. Vaara's activities include premieres, applied art, and events. The collective takes their shows and their applied art projects on tours all across Northern Finland.
Oulu, together with 32 Northern Finnish municipalities, is the year 2026 European Capital of Culture! How do you feel about that?
It is a great thing for Northern Finland and a great opportunity. We feel confident and good.
What does our leading theme, Cultural Climate Change, mean to you? 
Vaara has grappled with ecological themes since its very founding. For years now, we've been making dramatic environmental education for young people, as well as shows that burst out from the local and send their tendrils all the way to the global challenges posed by climate change. The Ärjä Art Festival is our proposal for a different kind of festival that goes on journeys. For us, Cultural Climate Change will probably mean a continuity with this process. It is a chance to consider how arts and culture can create communal spaces for meeting each other sheltered from the winds and breezes of our age.
How do you find Oulu at this present time?
Whenever we visit from our inland home, we can tell there's a wind and a crackle from the sea! So it's looking good, as long as we can keep our hats on.
How do you spend your spare time?
Roaming through the woods howling like wolves. No, just kidding. Kajaani is a brilliant, lively little town, and that's where most of us live. We enjoy that small town life like it's Moominvalley with some great soirées and cultural get-togethers. At times we do go out to the country or into the woods, in the style of Chekhov, to gather mushrooms.
What will Oulu look and feel like in the year 2026? How do you think the Capital of Culture title will impact Northern Finland?
When our year as the capital is done, the sun will shine and autumn will never again chill Oulu. We hope the project will have a widespread energizing effect on Northern Finland, so that when it makes landfall it will keep blowing all the way to Suomussalmi. We're looking forward to this great project in good spirits!